Last updated on February 13th, 2012 at 01:33 am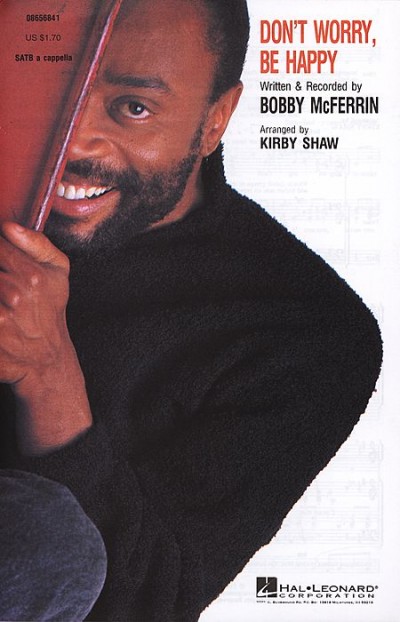 As 8 Women Dream becomes a top blog my worries intensify.
I've worried all week. As the 8WD visitors easily tipped over 25,000 a month, I worried what it's going to be like when the figure hits 50,000, then 100,000, then 250,000. I've seen this coming, but the realization that it was happening kept me from falling asleep.
I worried about everything each night – down to noticing my house was short on toilet paper. It's like I'm the headliner for Worryfest 2011 and my bed is my stage. Funny, I don't remember signing up to be the headliner.
This week I fretted most about the content on 8 Women Dream.
Is the writing compelling enough? Are we clear? Are we engaging? Should I move that? Add this? Delete that? Should I have said more, moved the photo, or changed the title? Am I being clear? Am I saying too much? Does it even matter? Will our visitors stay longer? Will search engines find this? Should I write that?
I get that our dreams (and the writing about them) are far less important than our ability to fulfill our 8WD visitors needs. This is the thought that kept me awake in the middle of the night.
Visitors can be like that perfect middle-of-the-nigh-crying-6-week-old baby that you've bathed, fed, diapered and cuddled – yet they still cry. There is no way to understand what the baby is crying for, so you try everything from stripping them naked, to changing their clothes, to putting them on the dryer in their favorite carrier and turning it on — hoping on a wing and a prayer that the movement will lull them to sleep — why they look at you with those big teary eyes begging you to solve their problem.
You stand there hopelessly lost.
That's what it's like when you are a blog owner trying to figure out if you are adding value to your visitors' lives. I want to add value to the Internet conversation. I want people to understand that dreaming big dreams is possible for anyone, even if it drives them to obsess about the amount of toilet paper in their house.
Why I chose to focus on the content is anyone's guess. We have amazing writers on this blog, and the middle-of-the-night thinking about the content gave me writers block.
Maybe part of this worry comes from the fact that I have, for the first time since college, the opportunity to get paid for writing – in many areas of my life. There's a web development company selling my content copy-writing abilities and Internet marketing expertise, while this blog is climbing the charts. Clients are slowly crawling out of the woodwork, as if some cosmic plan is unfolding right before my eyes.
I guess we could say my dreams are coming true.
So why is it that I am in a constant state of code-worry?
Dave Navarro, a popular product launch coach and internet marketing consultant, states the following about worry (which is really fear) and success –
All your mentors are really, really screwed up. And they are, just like we are. They have baggage just like we do. Naomi Dunford of Ittybiz admitted it perfectly in What To Do When You're Scared Sh*tless. She freaks out, just like I do, just like you do, just like every single one of your heroes and mentors do.

Successful people (who I define as action takers, not rich people) experience worry, terror, and what I often refer to as "pants-wetting fear." Sometimes we are absolutely, positively sick to our stomachs with stress before we click "Send" on that email or "Publish" on that blog post.

But the thing is, we actually follow through and click "Send." We click "Publish." And that's what puts food on the table.

Sometimes, the results are amazing. Other times, (and to be honest, often times) the results are disappointing or even embarrassing.

But we do it anyway. And that's why we (I'm including you in this "we", by the way) — that's why we have what we have. Not because we haven't failed, but because we took action.
Oh look Mom, I'm normal.
The best cure for worry is to expose the fear – bring it out into the open to see the light of day.
I worry that the money I need won't come together fast enough to prevent me from living in a tent with my son. I worry that the situation I have been living in to make 8 Women Dream possible will never change. I worry that I am not giving enough to my son. I worry that I will die before 8 Women Dream gets a TV interview. I worry that I am not capable of being the publisher of my dreams (I have an online publishing empire in my head). I worry that there's this funny sound coming from my vehicle that I need to ignore for just a while longer.
Breathe.
The trick when we are doing this is to ask ourselves if these statements are true. Once you've explored whether the statement is really true, then ask yourself if the opposite could be true. For example, deep in my heart I know that Brian and I will never live in a tent, and the opposite scenario could be that I make so much money that we move into a new place.
Which is the better vision to hold for my son and me? One is definitely more likely than the other, so why do this crazy dance in my head? Why listen to the crazy worry?
Once I've placed worry in this context it usually subsides, but this week it was persistent.
So I tried other ideas for beating back worry –
I hiked 6 miles.
I meditated twice a day – once in the morning and at night before falling asleep.
I began reading a great book on Internet marketing.
I decided to blog about my worries.
And when all this fails, then there's always Bobby –
Did I buy toilet paper?
No.
Catherine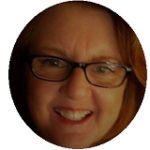 Catherine Hughes is the founder, content director and editor-at-large of 8WomenDream. She is passionate about helping women step out of their own way and strike out into a world waiting for their special talents. She's a published author and a former award-winning mom blogger. Catherine has helped companies both large and small create engaging web content, social media narratives, and unique blogging platforms. She claims to be a redhead, but don't hold that against her.
Note: Articles by Catherine may contain affiliate links and 8WD will be compensated if you make a purchase after clicking on an affiliate link.