Last updated on May 17th, 2012 at 07:52 am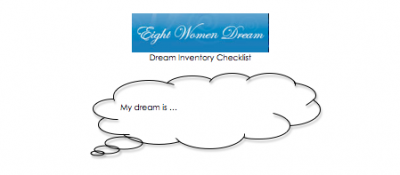 Last week, I shared my travel dream for you, and today, it's time for all of us–no matter where we are with our dreams–to take an official "Dream Inventory."
One of the key things I've learned in the past year is that your dreams won't go far if you do not have clearly defined, measurable goals and deadlines.
It's like saying you want to travel the French Champagne region in a day with no road map, no time-frame of when places close and un peu Francias. You won't get far.
But good thing you have the Dream Inventory and the Set Your Dream Goals Worksheet on your side. (Both available as FREE downloads in the Products section.)
Use the Dream Inventory so you know exactly where you are today and where you will be in the future.
Rules of the Dream Inventory Checklist
1. Use present and future tenses–"I am" and "I will. " These statements make your dream more real and achievable.
2. Be realistic with yourself! Don't say you will travel to all continents in the next six months. (Although, if this is your dream, then tell me your plans.)
3. Revisit this sheet every six months and fill out a new one. This will qualitatively and quantifiably help you track your dream progress.
Since you are on this journey with me, here's my Dream Inventory answers as of today:
Current Dream: Establish a wellness travel business.
What date will you accomplish this dream by?
In terms of taking care of getting the basic business set-up moving, I will be there by March 17, 2011. That's an easy date for an Irish girl to remember!
Where will you be in six months with this dream?
In July, I will have my first wellness travel trip under my belt. I will be promoting and planning my winter travel wellness trips to a sustainable adventure lodge in San Pancho, Mexico, and Vail, Colorado.
Who can you lean on for support or honest feedback?
Seth, my health coach. Heather and Chelsea, my health coach colleagues. My dad, a natural supporter with a savvy business mind.
Do you know someone you can talk to who accomplished a similar dream? What was their path?
Seth has built a successful health coaching business from scratch all by himself.
Tamara, who owns the resort in San Pancho, runs retreats all the time. I will ask them both for more details. (That's a good excuse to set-up two calls.)
What thoughts or fears are holding you back?
Let's be honest–fear of slim finances and fear of slim trip attendance. Also, the fear that I won't have enough time or energy to do it all! I've been burnt out before, and it sucks.
What two things do you need to make this dream a reality?
1. A mentor in this field
2. A trustworthy travel agent partner
What's your current financial situation and how does that affect your dream?
Freelance writing=no steady paycheck. I am plotting to strictly track finances, which holds me back with spending.
What resources are available to make your dream happen?
My networking groups, women in business organizations, my immersion program/business training from my nutrition school.
How will achieving your dream transform you?
Financial security and a purposeful career=a happier, recharged and driven Katie who can smile when she gets up every day.
What first step can you take today?
I will email Seth and Tamara to set-up informational gathering calls.
What's the first step you can take today towards your current dream?
TGIM,
Katie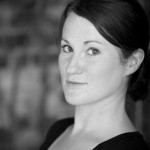 Katie dreams to complete her career transformation from corporate copywriter to world traveling health coach. In one year she'll document the launch of her wellness travel business, Real World Wellness, on 8 Women Dream. Follow her progress–or procrastinations–every Monday.

Enjoy this special 8WomenDream Guest Contributor story submitted by new and experienced big dreamers throughout the world, edited and published to capture a dream perspective from different points of view. Do you have a personal dream story to share with 8WomenDream readers? Click here to learn how to submit dream big articles for consideration.
Note: Articles by Guest Post Contributors may contain affiliate links and may be compensated if you make a purchase after clicking on an affiliate link.