Last updated on July 1st, 2022 at 05:21 pm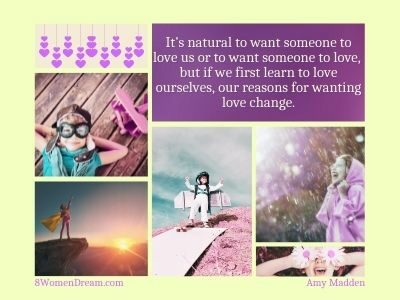 When your dream is to publish a novel, it's wise to read books by other authors in your genre who have already taken the journey you are just beginning.
Some books are hard to put down; others, like Amy Madden's "Stolen Beauty: Healing the Scars of Child Abuse: One Woman's Journey," are hard to pick up.
I just finished reading Madden's book, a memoir so chilling in its description of sexual abuse of a child that it gave me nausea.
Reading this book is part of my current work/writing regimen that requires sampling dozens of women's memoirs that capture different facets of toxic parenting.
Whoopee!
I'm a big reader of non-fiction anyway. I love people's stories. If there's a component of extreme family dysfunction, I pull down the drapes. I unplug the phone to read till the room falls dark.
Amy Madden is a travel writer from Atlanta, Georgia, and the looks of her photo on the back cover; she's a beautiful gal; and the mother of three beautiful kids. But, Lord, what this girl went through as a child at the hands of a pervert stepfather. I thought I knew what child molesters do. I had no idea.
She can capture the abused child's thought process in excruciating detail, including confusion, shame, and guilt.
As a child, she was great at keeping everything a secret. She never told her mother, sisters (who she later found out were also abused), teachers, or any adult. Indeed, she took the abuse and swallowed it whole, making her a distrustful, insecure teen.
Like many victims of child sexual abuse, she felt much of what happened to her was her fault.
As an adult, she spent years trying to sort out what had happened to her until a phone call changed her life. After keeping her secret for decades, Madden was called upon to testify against her abuser after being charged with molestation. That she was able to face her stepfather and tell her story in open court is a luminous lesson in courage.
We haven't explored sexual abuse on 8WomenDream, but I know that many daughters of toxic mothers suffer through incidents of abuse. Some girls are left alone too much by their mothers, and men take advantage. Other toxic mothers side with a husband/stepfather/other male family members over a daughter who claims abuse.
Sadly, the reader responses I have received to my toxic mom questionnaire for my research include many descriptions of the loneliness that girls who are sexually abused suffer.
There is so much wisdom in Madden's book.
If this topic is of interest to you, please read this book. It's honest, intelligent, loving, and helpful. It's the kind of book I'm endeavoring to write.
Let me share with you some of her wisdom.
"When the abuse started in my life, I was only six years old. I didn't know anything about hate, but I quickly learned. The first person I hated was myself, although Ed (the stepfather) ran a close second. I hated myself and was ashamed for not doing something about my situation."

"I still blamed myself and convinced myself that it was my fault that I was being abused. Even though I was only a little girl, I had those thoughts."

"I carried all these negative beliefs forward and used them to fuel my own self-loathing when things went wrong in my life. It took me nearly thirty years to see the importance of finding a way to love myself."

"It's natural to want someone to love us or to want someone to love, but if we first learn to love ourselves, our reasons for wanting love change. We stop looking for someone to complete us and instead look for someone to share our completeness with us. We look for someone who will understand who we are and love us because of it."
And always remember to love yourself first.
Rayne Wolfe

Enjoy this special 8WomenDream Guest Contributor story submitted by new and experienced big dreamers throughout the world, edited and published to capture a dream perspective from different points of view. Do you have a personal dream story to share with 8WomenDream readers? Click here to learn how to submit dream big articles for consideration.
Note: Articles by Guest Post Contributors may contain affiliate links and may be compensated if you make a purchase after clicking on an affiliate link.