Last updated on December 3rd, 2012 at 06:16 pm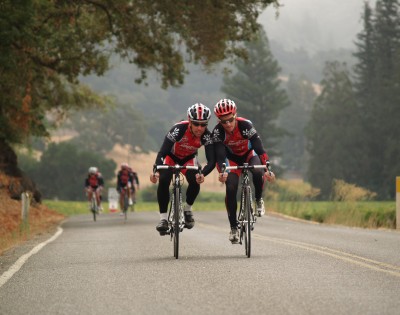 I started my dream photography career at age 8, when I bought my first film camera for 50 cents at a neighborhood garage sale. At that time, there wasn't a lot written for the young wanna-be top photographer like me. If you wanted to get better, it was all about practice – point and shoot and develop and print – as much as possible.
I stayed with film cameras as long as possible – but then finally joined the digital world and bought my first Olympus DSLR in 2006. I'll have to admit, it was thrilling to see the digital images right there as I was taking them.
No longer did I have to point and shoot and hope. But even with all that cool new stuff, I quickly learned that I knew nothing about the powerful computer I had in my hands.
I think there are 2 main kinds of aspiring top photographers:
those of us who are artsy, creative, and know what makes a good composition. We know little about the machine itself other than what the manual attempts to teach us. We thrive on making the images look good.
those of us who are technical, and understand how to maximize the camera's seemingly limitless features and benefits. We use the technology to create good images, and our passion is driven by this technical expertise.
Whether you are artsy or technical (and OK, somewhere in between) there are now tons of books and resources to help us become top photographers.
8 Books For Photography Dreamers:

1. Lessons in DSLR Workflow with Lightroom and Photoshop — Jerry Courvoisier

This book addresses the un-sexy but totally necessary job of categorizing and storing images successfully. This is a side to photography I knew little about. I'm three years in, and I've finally realized I can't just keep buying new flash cards, fill them up with raw images and put them in a safe. There has to be a more efficient way – and this book helps us get started.
Jerry provides an easy-to-follow road map for importing, organizing, and editing digital images. Its so straight forward, it can support both serious hobbyists and professional photographers.
2. Faces of Ground Zero – Joe McNally
Joe is a top New York based photographer. On 9-11, he started the most amazing project. With his incredible technical accomplishments (using the largest Polaroid set up ever) this book pushes the envelope as both a creative and technical resource. The project includes the 9-11 story of each person in the book, which ultimately translates incredible emotion in each image. It's an amazing, inspirational piece of work.

3. The Moment It Clicks – Joe McNally
This is one of my favorite instruction books ever. Joe is a master of light and photography. He has some incredible tips on lighting and setting up for success, and a ton of his own photos to look at, too. If you have ever met Joe, you can almost hear his voice as he describes the passion for capturing the essence of his subjects. He also pokes fun at himself and the industry which keeps the reading light and real.

4. Italy from Above – Giuliano Urbani and Marcello Bertinetti

This beautiful book inspired me to travel to Tuscany in 2007 for a National Geographic Adventure. The photos are incredibly unique, as many of them are captured from above, looking down on to the landscapes of volcanoes, the Alps, lakes, and vineyards of the country.
Amazon describes it as "An insider's view of Italy with all its flavors and people".
5. Baseball's Greatest Ballparks – Steven Krasner
In honor of my other passion (the San Francisco Giants) I'll throw this one in as a creative resource. What a great book of photos and the history of baseball! There are shots of the ball parks themselves in various stages of development, age, and use – and shots of historical events that may have happened in some.
Books written by those who are passionate about their subject just seem to create another level of beautiful, don't you think?? Mr. Krasner loves baseball and it's obvious.
6. DSLR All-In-One for Dummies -Steve Correll

To drive our inner geek – All ten self-contained mini-books cover the basics of dSLR photography! Chapter topics include using various lenses, exposure, lighting, composition, processing and editing, camera settings and a section on high dynamic range (HDR) photography.
A must have for any aspiring top photographer as reference material.
7. 400 Photographs Of Ansel Adams-Andrea G. Stillman
Ansel Adams was one of my early inspirations. This book presents the full spectrum of Adams' work in a single volume. It's a great book for us nature lovers who appreciate photography and the gift that Mr. Adams had in capturing it.
Truly stunning to see a majority of his work all in one place.
8. The Food Stylist's Handbook – Denise Vivaldo

Every picture tells a story, right? There is a HUGE demand for this genre right now – Whether for food blogs, television, books, magazines, movies, menus or advertising – food stylists and photographers help create images that sells a dream, brand, product, lifestyle, chef, or restaurant. This book has both staging how-to suggestions and photography tips to create incredible food photos.
Until next photo
Rem
Remy's dream is creating opportunities for photography showings and public displays of her work.

Enjoy this special 8WomenDream Guest Contributor story submitted by new and experienced big dreamers throughout the world, edited and published to capture a dream perspective from different points of view. Do you have a personal dream story to share with 8WomenDream readers? Click here to learn how to submit dream big articles for consideration.
Note: Articles by Guest Post Contributors may contain affiliate links and may be compensated if you make a purchase after clicking on an affiliate link.