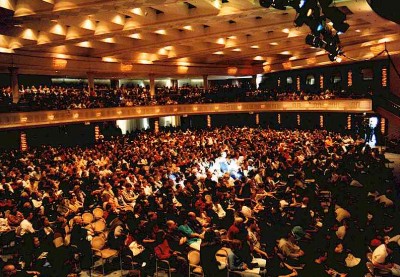 If you stick with your top blogging dream long enough, eventually you will have to start thinking about attending a blogging conference and expo at least once a year.
Conferences are important because of the relationships you develop with industry insiders and attending blog conferences help solidify you as a professional blogger.
Here are 9 conferences bloggers should attend in 2013 —
1. BlogWorld
On January 6-8, 2013, BlogWorld and New Media Expo's West Coast event returns to Las Vegas. The three-day convention will take place at the fabulous Rio Convention Center. This state-of-the-art venue will accommodate more attendees, which is especially important as the event continues to grow in size each year.
Location: Las Vegas, Nevada
Website: www.blogworldexpo.com
2. Imaging USA
On January 20 -22, 2013, Imaging USA, the largest annual convention and expo organized by pro photographers, for pro photographers lands in Atlanta, Georgia. Thousands attend from around the world for a level of learning and networking you just can't find elsewhere.
Location: Atlanta, Georgia
Website: www.imagingusa.org
3. Altitude Design Summit
On January 23-26, 2013, Altitude Design Summit comes to Salt Lake City. A live event to discuss what is new, what is working, what is not and what is next. Combining the talents of sisters Sara Urquhart and Gabrielle Blair, joined by Kate Schoening, ADS has grown to be the premier business conference for pioneering bloggers and rookie bloggers alike.
Location: Salt Lake City, UT
Website: www.altitudesummit.com
4. BlissDom
On March March 21-23, 2013, BlissDom, who considers itself the premier conference for women who find and express their bliss by publishing online. BlissDom '13, is a welcoming oasis in the ever-changing blogging world. Speakers and panels featuring the best blogging, public relations and social media pros will be gathering to mentor new and old friends alike.
Location: Dallas, Texas
Website: www.blissdomconference.com
5. Photoshop World
On April 17-19, 2013, Photoshop World lands at the Orange County Convention Center in Orlando, Florida. Designed to help you boost your skills, Photoshop World offers three days of pulse-pounding training with classes from renowned experts in the fields of Photoshop, photography and lighting and a once-in-a-lifetime experience guaranteed to enhance your skill set and help your work soar to new heights!
Location: Orlando, Florida
Website: www.photoshopworld.com
6. Mom 2.0 Summit
On May 2-4, 2013 Mom 2.0 Summit gives mom bloggers a chance to talk shop with social media influencers, industry leaders and leading brands as they gather together to share best practices. Discuss ways to create smarter creative content, impactful web-based marketing, as well as new programs, people, and platforms that engage your audience and build relationships.
Location: Laguna Niguel, CA
Website: www.mom2summit.com
7. Camp Blogaway
On May 24 – 26 2013, Camp Blogaway brings its little slice of heaven for food bloggers to Southern California with workshops, activities, panels, breakouts and more on "all things blogging" held in the tranquil mountains. Yup, this really IS camp: cozy cabins, roaring lodge fireplace, hearty chow, fresh air and stargazing, paired with a jam-packed itinerary and invaluable camaraderie.
Location: Angelus Oaks, California
Website: www.campblogaway.com
8. Confab The Content Strategy Conference
On June 3-5, 2013 Confab comes back to Minneapolis, Minnesota. As the leading conference of its kind, Confab: The Content Strategy Conference brings together professionals everywhere who realize the value of content. User experience. Marketing. IT. Business management. This is one big party for content-loving folks who value smart thinking, voracious learning, and constant improvement in the workplace and beyond.
Location: Minneapolis, Minnesota
Website: www.confabevents.com
9. BlogHer Food
On June 7-8, 2013, BlogHer Food brings food bloggers together to learn, share, inspire, and of course, to EAT!
Location: Austin, Texas
Website: www.blogher.com/blogher-food-13
Conferences can be pricey, so pick one that is most suited to take your blogging to the next level. Sometimes advertisers will pay for your conference trip. Consider putting together a pitch letter together and pitch a company you think might benefit from sponsoring you to attend a conference.
Conferences can help you continue to grow your blog and make your top blog dreams a reality.
Catherine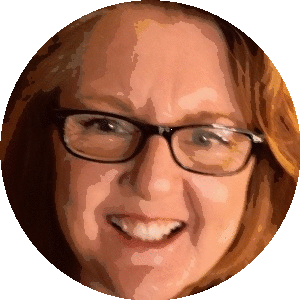 Catherine Hughes is the founder, content director and editor-at-large of 8WomenDream. She is passionate about helping women step out of their own way and strike out into a world waiting for their special talents. She's a published author and a former award-winning mom blogger. Catherine has helped companies both large and small create engaging web content, social media narratives, and unique blogging platforms. She claims to be a redhead, but don't hold that against her.
Note: Articles by Catherine may contain affiliate links and may be compensated if you make a purchase after clicking on an affiliate link.