Last updated on April 27th, 2014 at 12:51 pm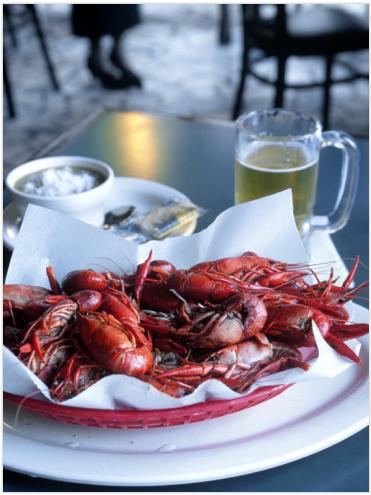 I grew up in a house and environment where cooking and eating were life.
In New Orleans there is a saying, "We don't eat to live; we live to eat." The most common lunch conversation in New Orleans goes like this: "So, what are we havin' for dinna?" (We don't pronounce our R's).
I cooked with my Sicilian mom and aunt as they prepared tons of different dishes from their roots but mostly I cooked to escape. To express myself and to be in the moment with the food and my creations. I had no idea where it was going — nor of the outcome.
I just knew it felt good to cook because I could be my own person and I was in my own world.
As a childhood abuse survivor it was one of the ways I chose to escape the anxiety and fear that was churning inside of me constantly. The first thing I ever made was pancakes. To this day I still love to make them and I almost go into a trance watching the bubbles form and watching the batter transform.
After making quite a few, I could "feel" when they were ready to flip.
I burned a lot in the meantime but I just put them on the side. I was also happy when I was old enough to not have to stand on a chair anymore to make them.
I want you to think about this: When you look at a recipe and make something for the first time, don't expect a certain outcome.
You know when you get that recipe from the person at the potluck with the awesome "casserole?" You expect when you make it, it will taste just like what you tasted at the party.
Chances are it won't. Why?
Because only now is it yours.
Forget the difference in ovens/stoves, barometric pressure, what celebrity is getting a divorce, yada yada. I understand that some things require measurement and baking is a very precise part of the food world which requires measuring.
I want you to take your recipe and read it while you are relaxing. You may start thinking, "Well you know, I would have used a little more Parmesan cheese, I'll bet tarragon would be dynamite in here. . ."
Do it.
Use the recipe as a guide and then pour yourself into it. If you are really afraid, divide it into 2 or 3 parts before you start seasoning etc. prepare it three different ways and see how you like each.
Taste. Taste. Taste.
Use your senses. Not just your eyes to read the words and your ears to hear the timer go off.
Stick your finger in it and see how you like the texture. This is your creation and if it comes out crappy, so what? You didn't fail.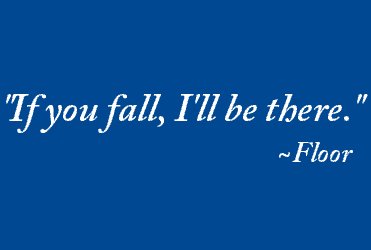 So let's cover the definitions of "direction" and "guide."
Direction: The course that must be taken in order to reach a destination.
Guide: To assist (a person) to travel through, or reach a destination.
Big difference, huh?
A lot of us don't feel confident in many ways. Perhaps it's from old tapes playing that made you feel like, "You aren't good enough."
I know I lost my self-esteem along my way through life but I continued to express myself in ways that I wanted to. Not was I was directed to do.
Take off your bra and burn the sucker. Be free. Put on your favorite music and cook.
I'm giving you one of my favorite recipes. It's perfect this time of year before it gets cold and it also utilizes scraps that are otherwise thrown into the garbage. It's indulgent (hey, I'm a Leo ), but it can be healthy. There aren't measurements on everything. That's the point.
I'm letting my recipe go.
I'd love to hear how "yours" turns out.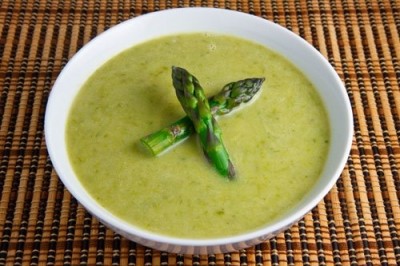 Believe me, I still feel intimidated by so many things. Several of my co-hearts on 8WD can tell you that when it comes to computers, I'd rather be impaled on a fence than be bothered with software, applications etc. Maybe it's because I am so right brained. I think that part of it is the intimidation factor.
When I see the words, "Are you sure you want to delete this?"
I freak.
I started applying what I am preaching to you and it got easier. I am having more fun with it and it's OK if something doesn't turn out like I expected.
So I will leave you with one of my you tube cooking demonstration videos. I was very tired but was pressed to film it. I filmed but I did something different this time. I didn't edit it and I was completely in the moment with the whole thing. I didn't act like what was probably expected from the viewers.
You will see the outcome. I didn't think twice to put it on the world wide web. It didn't matter because you know, there are a lot less rules than we think.
Dream out of the box.
Until next Sunday,
Maria
Asparagus and Brie Soup
Serves 4
1-1 ½  pounds fresh asparagus, edible part, cut into 2-inch pieces
Ends of asparagus — put in separate pot
1/2 cup butter, cubed
1/4 cup all-purpose flour
chicken or vegetable broth
Heavy whipping cream or half and half
Fresh  lemon juice
Triple cream Brie, rind removed and cut into chunks
Salt
White pepper
Put asparagus ends and as much water as possible in another pot. Turn on fire to high under the asparagus pieces. Let it boil. The water will reduce.  Add more.  When the asparagus looks worn out and the water is a pale to medium green, strain the asparagus stock into a bowl and set aside.
In the meantime….
In your favorite pot,  saute asparagus in butter until tender  Stir in flour until blended. Cook and stir until golden brown. Season with salt and white pepper.  Gradually add all stock and lemon juice. Bring to a boil. Reduce heat; simmer for about 15 minutes or when your kitchen is filled with the smell of asparagus.
In a blender cover and process soup in batches until smooth or use an immersion blender but it probably won't get the soup as smooth as the blender.  Return soup to the pot. Add brie cubes to soup and stir.
Turn on fire as low as possible and stir. Add as much or as little cream as you want. Be very careful because the soup can break with too much heat (that's a fact). Taste and  add more salt and pepper if you feel it needs it. Add any other seasoning or item, like crab-meat.
Head's up…
If you don't want to use flour, don't.  It's just there as a thickener, but the pureed soup will be thick.  It's up to you.
You can sauté the asparagus in olive oil but it will throw off the whole taste.  Besides, if you are adding cream, what's the point of using olive oil?
Have fun.  If you make it from your heart, it can't be wrong.
For a printable pdf version of this recipe, click here.

Enjoy this special 8WomenDream Guest Contributor story submitted by new and experienced big dreamers throughout the world, edited and published to capture a dream perspective from different points of view. Do you have a personal dream story to share with 8WomenDream readers? Click here to learn how to submit dream big articles for consideration.
Note: Articles by Guest Post Contributors may contain affiliate links and may be compensated if you make a purchase after clicking on an affiliate link.