Last updated on November 29th, 2014 at 07:19 pm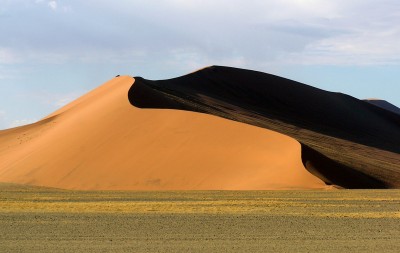 This Travel Saturday I continue with my series on things not to miss on a dream trip.
After considering a dream Europe travel itinerary, here are my top picks for things to see and do for your southern Africa dream travel.
I spent three months travelling independently through southern Africa – driving a hire car and for the most part camping. It had long been a dream of mine to travel to Africa but it's a mighty big continent so I opened my account with a tour of the southern Africa countries of Botswana, Zambia Namibia, South Africa and Swaziland, in that order.
As you would expect these countries offer a host of quintessentially African experiences, from wildlife spotting to major natural features.
8 Best Travel Experiences:
1. Victoria Falls, Zambia
David Livingstone called it the 'Smoke that Thunders' and a little town in Zambia named for the famous explorer is a great base for experiencing Victoria Falls. I wasn't comfortable going into Zimbabwe given its ongoing political situation, from both a security and a moral point of view.
Fortunately there is a good alternative and Victoria Falls should be on everyone's southern Africa dream travel itinerary.
The spray rises high in the air and the sun shines through making rainbows across the Batoka Gorge. I dangled my feet over the edge of Victoria Falls in the Devil's or Angel's Armchair (depending on your point of view).
I didn't go for the bungee jumping… but did spend an incredible day white-water rafting the might Zambezi River.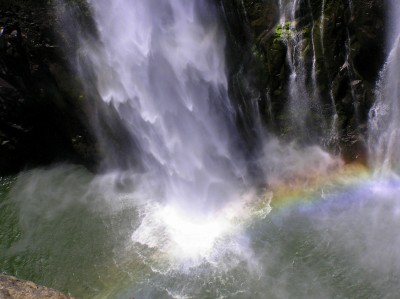 2. African wildlife viewing
For many, seeing African wildlife in an African setting is the biggest reason for Africa dream travel. Before I went to Africa this wasn't a huge priority for me, I was more interested in landscape and culture but I have to admit the wildlife viewing blew me away. There is something truly magical about seeing wildlife in its native surrounds.
In South Africa there's the famous Kruger park, or for those wishing to stick to the malaria-free parts of Africa, Pilanesberg National Park near Johannesburg is a beautiful and rewarding place to view African wildlife.
In Botswana Chobe National Park is the big hitter, with one of the largest concentrations of game in Africa including an estimated 50,000 elephants. And in Namibia, Etosha National Park has 22,270 square kilometers of saltpan, desert, savannah and woodland with 114 mammal species and over 340 species of birds at different times of the year!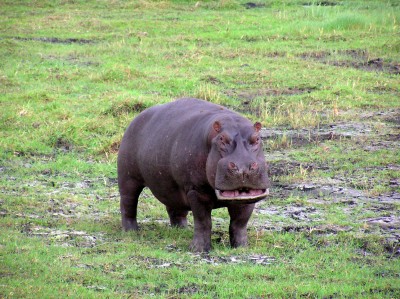 3. The Namib-Nakluft Desert
There were so many highlights for me in Namibia; in fact Namibia was one huge highlight of all my travel in southern Africa. It has the African landscapes of which travellers dream. If I have to pick one top pick for Namibia it is the Namib Naukluft desert.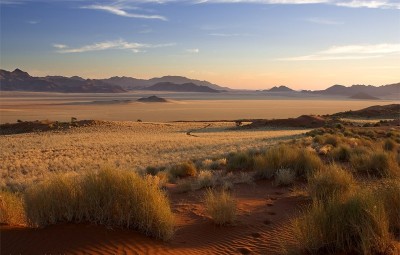 It is the world's oldest desert and I loved driving across it, hiking the canyons and highlands of the Naukluft Mountains, and experiencing the red sea of sand dunes at Sesriem. I've never been hotter but never been more inspired by such a dry landscape.
4. The Okavango Delta
Botswana's glorious Okavango Delta is an incredible eco-system and the best way to see it is from the water level – from the inside of a mokoro, a canoe carved out of a log. Experience walks out across islands and swamps to see fish eagles and elephant bones; camping under the stars and the tranquillity of the waterways.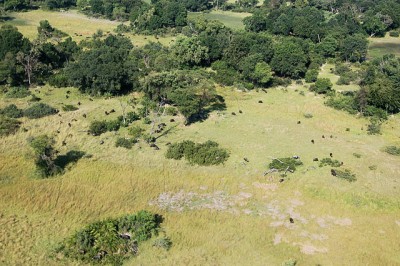 A scenic flight from Maun airport is another popular way to experience the Okavango Delta, which is a mosaic of colours and textures from sandveld and savannah to the utter lushness of the inner delta. You will also see a surprising amount of wildlife from the air.
5. Cape Town, South Africa
If you visit one city in southern Africa it will probably be Cape Town and fortunately this South African jewel does not disappoint. If you've got the legs for it, climb up Table Mountain via the Platterklip Gorge and sail down in the cable car.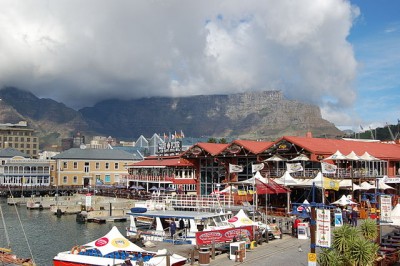 Watch the sunset from Lion's Head, visit Robben Island where Mandela was incarcerated, wander the glitzy waterfront and the quirky Bo Kaap neighbourhood. A final highlight for me was the art mixed with politics in the District 6 Museum.
6. Wine tasting and the Garden Route in South Africa
The Stellenbosch wine region of South Africa mixes delicious wine with gorgeous landscapes and three centuries of architecture and cultivation. It's pretty hard to beat for a wine tasting destination.
From there head down to the south-east coast of South Africa and continue along what is known as the Garden Route. The mild oceanic climate and diverse nature here is a delight and highlights include Mossel Bay, Knysna and Plettenberg Bay. Off the coast there is plenty to see with coral reefs, seals, dolphins and, at the right time of year migrating whales.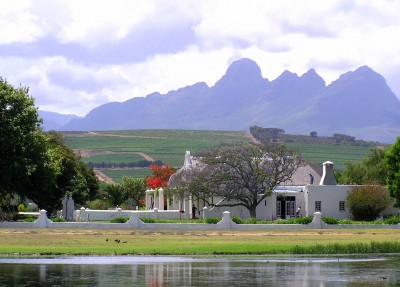 7. Visit one of Africa's 'mini' countries
Landlocked by South Africa and Mozambique, Swaziland is a unique African mini country. I found Swaziland to have a distinct culture and atmosphere from its neighbour. It is no more than 200 kilometres (120 miles) by 130 kilometres (81 miles), or slightly smaller than the US state of New Jersey.
Highlights for me were the green, mountainous landscapes, the markets and Jacaranda trees of Manzini and the wildlife viewing with no other tourists around at Hlane Royal National Park. Hlane is known for its cheetahs and I encountered a very regal cat, reclining in the long grass and allowing me to walk to within 20ft.
8. Don't forget the people
Travelling in Africa it can be easy to just go from tourist attraction to tourist attraction, where the businesses are often run by white people. Make sure you take opportunities to meet with the real locals: hire local guides, strike up a conversation at the petrol station, and keep your eyes open to see what life is really like in Africa. Oh and don't miss the eye-opening Apartheid Museum in Johannesburg.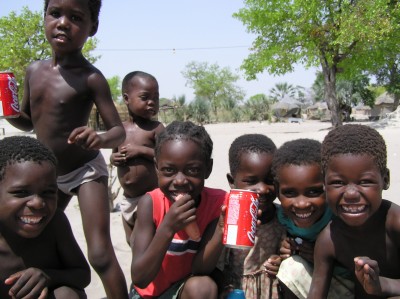 Wishing you happy planning your southern Africa dream travel!
Natasha von Geldern
See the World!
[fbcomments]
Natasha von Geldern is a travel writer, editor, and blogger who is passionate about making the pages of the atlas real by traveling the world. She is a contributor to Travel Wire Asia, Wild Junket Magazine, Yahoo! Total Travel, and Travelbite. You can find her on her travel website and blog, WorldWanderingKiwi.
Note: Articles by Natasha may contain affiliate links and may be compensated if you make a purchase after clicking on an affiliate link.