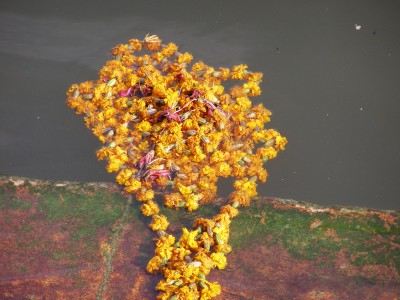 Travel bucket list alert!
Welcome to world travel dreams Saturday and after hitting up Europe and Africa it's time to turn our attention to planning dream Asia travel. Asia boasts amazing landscapes; incredible history; inspiring art and architecture; and such a diverse range of cultures it is mind-blowing.
I have visited 13 countries in Asia over the past ten years and continue to find it highly addictive. Here are my top eight tips for planning your dream Asia travel experience:
1. Ancient civilisations
Hanoi, the ancient capital of Vietnam is over 1,000 years old and the serenity of its lakes and tree-lined boulevards partners with the cramped streets of the old quarter, filled with traditional shops and workrooms. In Cambodia the famed temple complex of Angkor Wat is just the beginning of a rewarding exploration of the remains of the ancient Khmer kingdom.
The history and architecture of the Silk Road cities of Samarkand, Bukhara and Khiva in Uzbekistan will knock your dream Asia travel socks off. Even if you've never read James Elroy Flecker or Oscar Wilde, heard of Alexander the Great or Timur, the beauty of the massive Islamic architectural set pieces here will impress.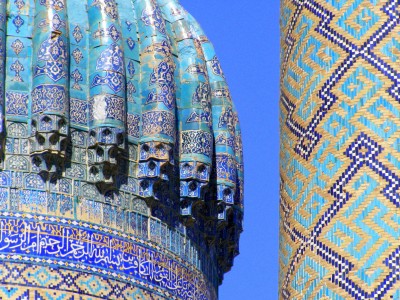 2. Markets, bazaars and street food
The hill country of northern Vietnam is my favourite part of Vietnam. The colourful costumes of the different tribes enliven already cacophonous markets are all easy to see and explore from the hill town of Sa Pa. In Malaysia don't miss the to-die-for street vendor food in Penang's markets. Central Asia bazaars are often not what you expect but since they've been selling things since before Alexander the Great visited, they know a thing or two about markets.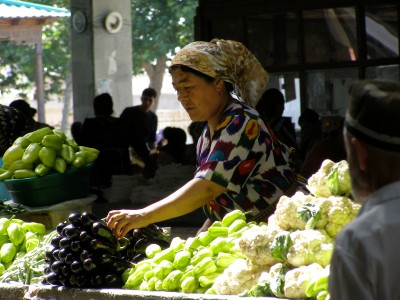 3. Paradise beaches and islands
The Ang Thong marine sanctuary in Thailand features an island with a secret, emerald-coloured lagoon in the middle and was the original inspiration for Alex Garland's novel The Beach. For white sands, crystal clear water and wonderful diving head for the Perhentian Islands off the east coast of Malaysia.
In Laos the Si Phan Don, or Four Thousand Islands, in Laos is not your stereotypical island paradise but the landlocked archipelago in the Mekong River spreads is the perfect place to spend time in a hammock.
4. Take a walk
It is often the case that the only way to see a country's most spectacular scenery is to pull on your hiking boots and take to the trail. Trekking highlights in Asia for me include the Gokyo Valley trek and the Annapurna Base Camp trek in Nepal. Walk through lush valleys strewn with flowering rhododendrons to sleepy villages and see the glories of the Himalayan mountain range.
More off the beaten hiking path is the Central Asian republic of Kyrgyzstan, 93 per cent of which is over 1,000 metres altitude, which has endless opportunities for independent trekking. Combine a trek with a stay in a yurt to experience the life of Kyrgyzstan's semi-nomadic people.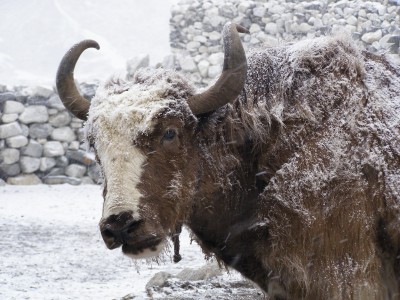 5. Travel by train
I love to travel by train where possible and nowhere is it more rewarding than in Asia. It is often the best way of meeting local people going about their everyday lives. Train travel in India through the coloured cities of Rajasthan in India or on the 'toy' narrow gauge train up to colonial Simla or through the Kangra Valley are highlights of train travel in India.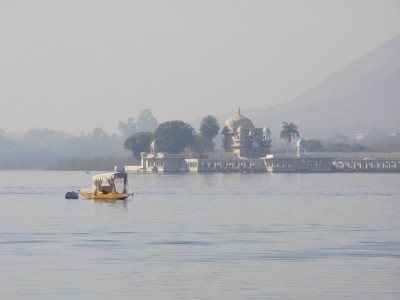 6. Spiritual journeys
India is also full of spiritual wonders. The Golden Temple in Amritsar is the most holy place for the Sikh religion and the beauty of the temple as it seems to float in the surrounding water is really something. It is a serene place with thousands of pilgrims flocking to worship in the tanks.
The burning ghats of Varanasi are less serene but no less fascinating and colorful. A recent highlight for me was the unique hybrid-Hindu religion of Bali, where colorful festivals and incredibly artistic forms of devotion provide endless interest.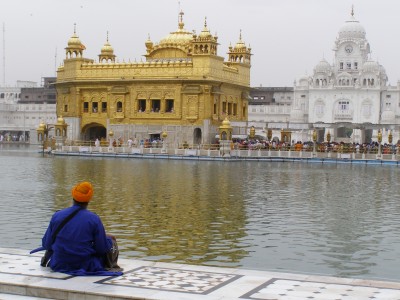 7. Inspiring architecture
From the magnificence of the Red Fort to the bustle of Connaught Place, from the ancient Qutb Minar to the colonial India Gate, both Old and New Delhi do not disappoint. And not far away is the inspiring Mughal architecture of Agra with Shah Jehan's Taj Mahal.
8. Get off the beaten track
The Pamir Highway is a high altitude road in Tajikistan that is one of the world's great journeys. The lush Wakhan valley features fortresses built to guard the silk road, monastic caves, ancient petroglyphs and Zoroastrian fire platforms. Then it's up, up, up with views of the Hind Kush and across hundreds of miles of high altitude landscape, at or around 4000 metres, with a few brilliantly blue lakes, tumble-weed villages and herds of yaks.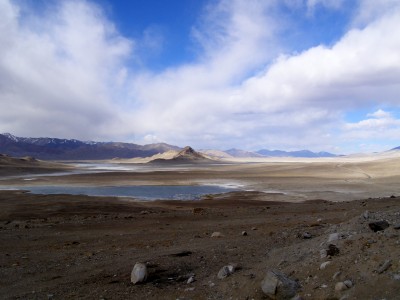 Wow that was tough. No doubt I'll think of more I desperately want to add to my list of things to do in Asia tomorrow. Do you agree with my selection; have more suggestions? It's a work in progress so let me know. Until then, happy travel dreams.
Natasha
Natasha von Geldern is a travel writer, editor, and blogger who is passionate about making the pages of the atlas real by traveling the world. She is a contributor to Travel Wire Asia, Wild Junket Magazine, Yahoo! Total Travel, and Travelbite. You can find her on her travel website and blog, WorldWanderingKiwi.
Note: Articles by Natasha may contain affiliate links and may be compensated if you make a purchase after clicking on an affiliate link.