Last updated on May 17th, 2012 at 07:51 am
Happy Monday Off and Presidents' Day!
I hope you are lucky enough to have this day off and read this post from the comfort of your home or current vacation destination. I wish I was that lucky; I'm at work today. But speaking of luck, I recently escaped the snowy weather that is sweeping over Northern Arizona this past weekend and headed for Las Vegas.
My Vegas hangover is still hanging around, but not bad enough to keep me from spreading the good word about enjoying wine travel to Las Vegas–or any place that isn't quiet ripe for grape growing themselves.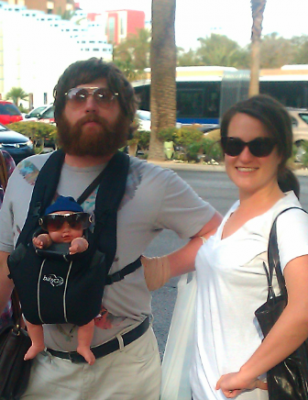 Hangin' with The Hangover's Allen and Pedro
This was my third trip to Las Vegas this year. That's probably more than I expected, but living within a four-hour's drive is not too far of a distance to travel for the delights and bright lights of the desert.
My Last Trip to Las Vegas
… was a little excessive–and exactly what Vegas should be. The bling, the bubbles, the bottle services. It was a dream. And since we talk about dreams here, I blogged some Vegas tips from my last trip in Top 8 Ways to Live the Dream in Las Vegas.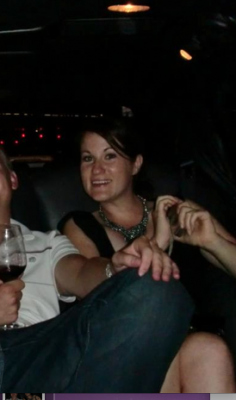 While I would love to relive that magic, I am grateful for those memories. Even if I tried to create my last Vegas trip, it would never be the same. And that's OK. Personally, the best way to recreate a trip or travel memory is to write or journal about it.
"Do you know how lucky you are? You're a writer.

You get to live life twice.

Who else can do that?" –Dawson's Creek
The reason I love Las Vegas so much is because it's so different every time. I guess that can be said of most places, but most places you want to go back and experience the same things–like California wine country or going to the beach. This time when I went back to Vegas, I knew it wasn't going to be the same as previous times. The cast of characters was different. The season was opposite. And my travel dream changed. Since my goal now is to work my amateur love of wine into my travel passion, I knew I had to attack Las Vegas from wine lover's perspective.
In no particular order but my own, here are the "Top 8" with little commentary from me because much like the differences in wine taste preferences–we all like different kinds of wine experiences, t00.
1. Aureloe: Four-story-high, plexi-glass wine tower with elevator-like hoists that allow the "wine angels" to dramatically fetch you a bottle.
2. Eiffel Tower Restaurant at Paris Hotel: If you can't afford the $60 steak, then you can go up to the restaurant and get a glass of French wine (how appropriate) to watch the sunset over the strip or the Bellagio fountain show, which is right across the street.
3. Minus 5 Ice Bar: OK, so it's not quite wine, but how can you pass up dressing up in fur coats (provided) in a bar made entirely from ice?
4. La Cave: Located at the Wynn, it's an open-patio wine bar that feels like an intimate tasting room.
5. The Wine Cellar: We found lots of coupons for discounts at this wine bar at the Rio Casino and Hotel. Huge selection.
6. Grape Street Cafe: Amazing happy hour. Live jazz music and an authentic feel of a Napa-style winery.
7. Otto Enoteca: Right in the heart of "San Marco's Plaza" in the Venetian, the $15 wine tasting with antipasto pairing will instantly transport you to a sidewalk cafe in Florence.
8. Pahrump Valley Winery: Take a break from the strip and travel an hour to Nevada's most awarded winery. (Check out the pics. I had to do a double take–thought it was Mondavi at first. Not bad for the desert.)
With wine and hope, anything is possible. -Spanish Proverb

Enjoy this special 8WomenDream Guest Contributor story submitted by new and experienced big dreamers throughout the world, edited and published to capture a dream perspective from different points of view. Do you have a personal dream story to share with 8WomenDream readers? Click here to learn how to submit dream big articles for consideration.
Note: Articles by Guest Post Contributors may contain affiliate links and may be compensated if you make a purchase after clicking on an affiliate link.