Last updated on July 7th, 2019 at 10:04 pm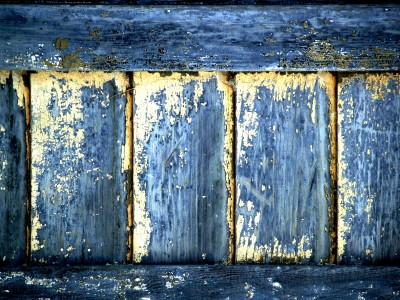 There's a quote I love about dreaming big by wellness coach, Rebecca Bly.
"If you can be brave enough to state your dreams out loud, even if they seem out of reach, you might just surprise yourself."
I've been writing about my professional photography dream for some time now. I've been stating it out loud. in print and in my prayers.
When I first started sharing and working on my dream, I was nervous, excited, and worried at the same time–yet hopeful about the possibilities of living my dream. I think that in some ways, my feelings gave me a "dreamers edge." I don't know how else to explain it unless I compare starting your dream journey to entering into a new love relationship.
When I first started working on my dream I was excited–it felt all tingly and warm. I was scared, insecure and filled with hope. I bought new undies and shaved my legs (luck favors the prepared, right?). I carved out time to spend just thinking about what to do with my dream. I went out of my way to make things special. That "newness" kept me on an edge–driving my passion forward, but inevitably the edge wears off.
A few years into a new relationship and I'm lucky if I even wear nice undies under my sweats. And shaving? Yea, whenever.
When my dream was new, I believed in the support from everyone around me who knew about my dream. I had new camera accessories and I spent extra time taking care of them. I planned photo shoot outings and took photographs just for fun. But the newness of my big photography dream is wearing off and boredom has crept in leaving me questioning if I've lost my edge.
So I began to study goal setting, plateauing and maintaining your edge from various sources, and in a nutshell, below is what I've gathered.
Maintaining your Dream Edge
1. Recognize you may be stuck in dream daydreaming. You have to take risks. go out on a limb and express yourself in ways that make you feel uncomfortable. When your comfort zone expands, there is pain and discomfort. It's how you know you are growing. Suck it up and accept it, and know no one ever dies from feeling uncomfortable.
2. You have to be honest with yourself and your dream. Go after your dream for the right reason or stop. Don't distract yourself and have affairs with little side hobbies. Hobbies only pretend to like you back while keeping you distracted from your dream by pulling your attention away from what you really love and need to do.
3. Accept the truth that having a dream and going after it is going to be challenging. Your family may not accept how living your dream will change you. Your friends may get jealous or feel left out. Money may be tight, and tough choices around priorities will appear and may seem insurmountable.
But, if you are in love with your dream you will do what it takes to keep it alive and that includes finding ways to bring back your edge and push through the hard times.
And don't stop shaving your legs or wearing your best underwear.
Remy Gervais
Remy Gervais is an EMyth Coach Trainer and Development Manager who spends her free time living her photography dream in the San Francisco Bay area.

Enjoy this special 8WomenDream Guest Contributor story submitted by new and experienced big dreamers throughout the world, edited and published to capture a dream perspective from different points of view. Do you have a personal dream story to share with 8WomenDream readers? Click here to learn how to submit dream big articles for consideration.
Note: Articles by Guest Post Contributors may contain affiliate links and may be compensated if you make a purchase after clicking on an affiliate link.