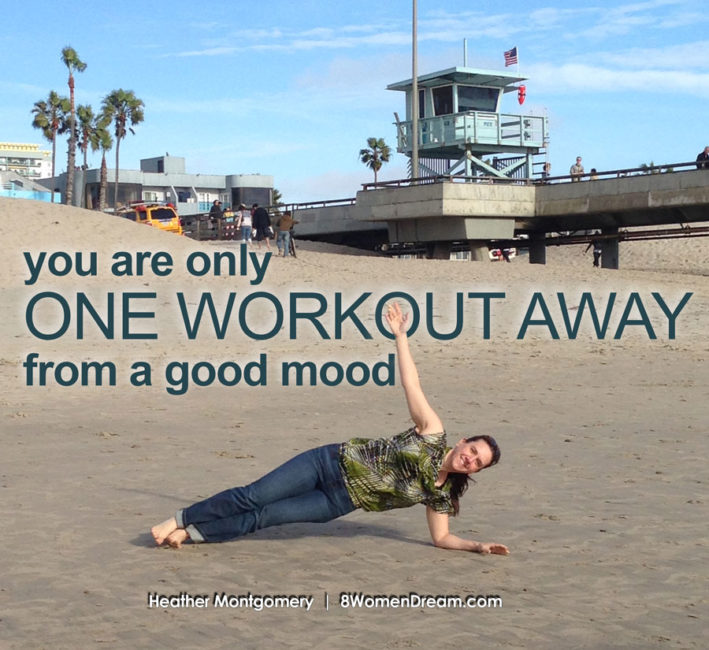 My dream to share the impact of fitness on your life has brought up some personal topics over the past few years. Here's one to consider as you don your next workout outfit: Shaving.
Specifically bikini shaving.
Many hairy situations come up with any fitness dream. Most come from finding time to work out, and avoiding injury while you do. Shaving has become my fitness dream nemesis.
Bikini shaving was not something I took into consideration
When my main workout consisted of running, the recurrence of bikini shaving in my life was less frequent. I may be too late to reconsider getting this personal, but yes, the area was groomed but not what I would call "bikini ready".
No matter how infrequent I shaved my bikini are, I always suffered from bumps and ingrown hairs. I do not know what looks worse. Looking like Chewbacca in a swim suit, or sporting angry red welts instead.
This didn't start to become an issue until I announced my first big fitness challenge a year and a half ago: triathlon.
You don't need to do a lot of shaving as a runner, or at all for that matter. I will admit there were days when the last 5 inches of my legs were the only area hit by a razor. What? That was part of my leg I knew would show.
Then came the reality of swim training, and the need to put on a swimsuit several times a week.
When you add shaving all the necessary areas on an almost daily basis, the process becomes tedious. In the case of my biking shaving experiences, it was painful.
Believe me, I've tried all the tips and tricks to make bikini shaving more comfortable.
I understand from random conversations in various gym locker rooms that not every one has this issue. If you do I know you will completely understand.
"Just keep shaving, your skin will eventually get used to it."
This is a lie. I've been shaving for over 30 years now. The answer is no, my skin has not adjusted to it.
"Go with [or against or from the side] the grain of the hair."
I've learned from trying all these suggestions that my bikini area does not care what angle I'm trying to trick it with the razor. It is still annoyed I tried shaving at all.
"Have you tried waxing?"
Why, yes I have! Twice.
The waxing experiences were almost a decade apart which is the period of time I believe you need to forget the excruciating pain. The other downside to waxing is the the wait needed between waxes, that just causes more of the hairy situation.
Can an awesome birthday gift could solve my bikini shaving issues?
I had been complaining about shaving in general, and specifically bikini shaving, for about a year. My darling husband has listened and commiserated as well as he could.
Over the years I have bought, tried, and stopped using products that rip, burn or pluck hair from my body. I used these products for approximately one month on average. Then they moved to the pile of weird bathroom stuff that gets put under your sink, never to be used again.
I did consider professional laser hair removal treatments. If I had that amount of money to lying around I would head for vacation on a beach somewhere. But that would mean more shaving.
I have looked into home laser hair removal solutions for a while now. These suckers are not cheap, and there was no way I was spending that much money without some positive feedback on the web. If you've ever tried researching a product online, you know the mountain of feedback you will run across.
This is not a sponsored post, and as I just started using this thing, it is not a recommendation to buy this product. But I know there are women who share the same plight every time we consider putting on a swim suit.
I was pleasantly surprised when my top choice for a home laser hair removal treatment showed up as my birthday gift.
The Tria Beauty Hair Removal system.
Here's the basics on how this works from the Tria web site:
From hair to bare – Get seriously soft, silky smooth skin when treating every two weeks for three months.

AFTER YOUR FIRST MONTH:

Clinical studies have shown up to 70% hair reduction three weeks after the second treatment.

AFTER 2-3 MONTHS OF TREATMENT:
Hair regrowth will begin to appear lighter and finer.

AFTER 3 MONTHS OF TREATMENT:
Hair follicles that have been deactivated will no longer grow hair. Continue to use as necessary for touch-ups.

Source: Tria Beauty, What is Laser Hair Removal
Patience is a virtue but it's hard to wait.
The whole point of laser treatments is that it treats hair in the growing phase. That means that it will take more than one treatment to catch all your hair. The hardest part for me so far? Remembering to use the Tria to treat that area first before plucking my annoying chin hair.
I am trying not to get too excited every time I use the Tria. My husband refers to it as my new video game. The beeps are pretty entertaining, unless it's turned up to a higher setting and you hit sensitive skin.
In that case the cute beeps are broken up by intense swearing under my breath.
It's not painless. But in my case, it is worlds less painful than waxing. Especially when I think of the potential for permanent results.
No shaving for the rest of my life? That's definitely on my fitness dream goal list.
What hairy situation have you found yourself in lately? Please let me know I'm not alone in the shaving-is-a-pain camp.
Go get your fit on – Heather

Heather Montgomery is a fitness writer, triathlete, and serial entrepreneur who is devoted to sharing what she has learned about becoming a triathlete after age 40. She uses her Metabolic Training Certification to help other women struggling to get fit in mid-life. She lives and trains in Santa Rosa, California, the new home of the Ironman triathlon. You can find her biking the Sonoma County wine trails.
Note: Articles by Heather may contain affiliate links and will be compensated if you make a purchase after clicking on an affiliate link.