Last updated on December 23rd, 2012 at 11:50 pm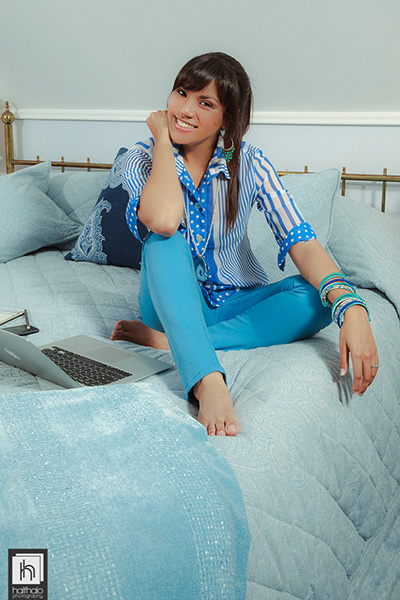 Being an International motivational speaker is a dream I work on every single day. When I am not speaking at events I am manifesting my dream life with every thought and prayer.
I have learned that your thoughts and how you perceive yourself to be is important for dreams coming true.
My husband spoke at an event where he motivated the young men to dress for success.  He told them that if you have a dream career, walk-the-talk and carry yourself as if it already belongs to you.
His words inspired me to think about if the way I look represents my public speaking message.
After being a model for 9 years, I am proudly over trying so hard to "be." I think how you carry yourself shouldn't be complicated by too much (or too little) clothing.
I believe that your mental state more important than how you look. In order to be the best possible you, you need to believe that you deserve more and the rest will follow.
Every now and then you've got to change your appearance up a bit and give yourself a fresh look.  There is something about trying something new that makes you feel like you can change the world.  Take a risk with your hair and you'll find that people are drawn to you who want to see what you are all about.
Don't keep the same hairstyle year in and out.  Be brave.  Change yourself.  If you aren't willing to take risks with your appearance, how are you ever going to find the strength to make your dreams come true?
In December, after meeting with a business analyst, I decided and do a refreshed PR photo shoot for myself that represents the public speaker I am:
"Relaxed, Positive and Natural."
And I advise you to do the same.  Do a photo shoot that best represents your dream.  If you dream of being a CEO, get a great suit, a new professional haircut and have someone take photos of you sitting behind a desk.  You will be amazed at how it makes you feel.
Just look how dreamer, Iman Wood's, clients change after a photo shoot with her!
5 Tips for a Successful Photo Shoot for Your Big Dream
1. Book your photographer.
It is imperative that you find a photographer that you are comfortable with. If you find yourself uncomfortable in your shoot, you will not reap the benefits of looking your best. Make sure you meet at least 3 photographers before choosing the one that works for you.
Make sure that the photographer has a seasoned portfolio and is up to date with the latest photography trends. I chose Elsofie from Half Halo Studio's in Durbanville, Cape Town. She was so much fun to work with that I hardly noticed the 8 hours it took to complete our the entire shoot.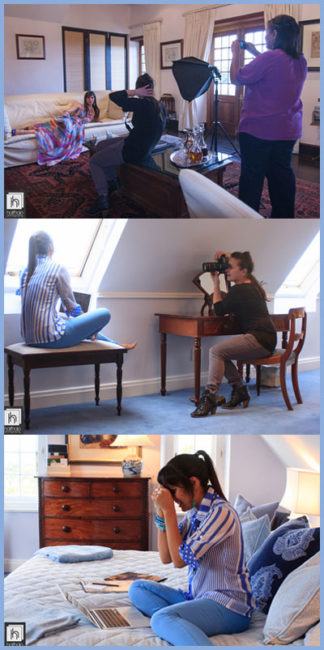 2. Select your location.
Finding the perfect venue can be stressful so make sure you pick a spot that you can go to first and map out where you would like to be photographed.  Notice if early morning or late afternoons are the best lighting or the least amount of people. If you do not have the time for a location shoot, then I would suggest you stick to a studio photo shoot.
If your location is not on public land, then make sure that you ask permission from the owner of the property, and if necessary have the agreement on email or paper with everything planned out to avoid confusion. Knowing where you will be shooting most of your images enables you to relax in front of the camera.  Your photographer should be able to help you with your shooting location plan.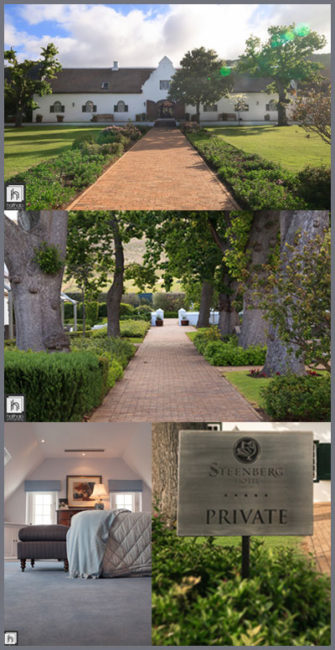 3. Decide on a wardrobe
What you wear on your photo shoot will set the tone of the experience. My theme was "Relaxed, Positive and Natural" so I decided on natural tones, peaceful surroundings with accents of bright color to bring out my bubbly personality.
There are many ways to decide on your wardrobe. I was able to discuss this with my photographer. We did research together and decided on the look. This will make the process more enjoyable if someone you trust can help out with ideas. Here in South Africa, you can hire your clothes from "Hiring stores," but if you don't have access to the same you can friends for some of their clothes, or you can do a little shopping- maybe mix some new with the old with some updated accessories.  Dressing yourself is the fun part of your dream photo shoot, so have fun with it.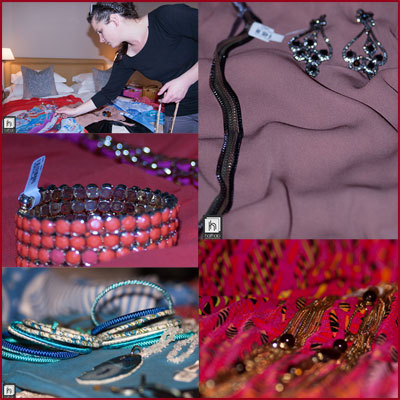 4. Book a makeup artist (MUA) and hair expert for the day
What is a photo shoot without a MUA and hair person? The last thing you want to do is worry about what you look like. I remember that when I use to do shoots, this phase would always take the longest. It's important that a professional applies your makeup if you can't do it yourself. The photographer is not there to pull away hair blowing in your face.
Your MUA should be someone with experience on different skin tones and must have a good portfolio. A great make-up artist will always email you or set up a meeting to decide on your look after you have chosen your wardrobe. Professionals come prepared with a huge makeup case filled with quality products and all the hair tools you may need without you needing to ask. My MUA was Terri. She's friendly,  made me feel good, and  loads of fun.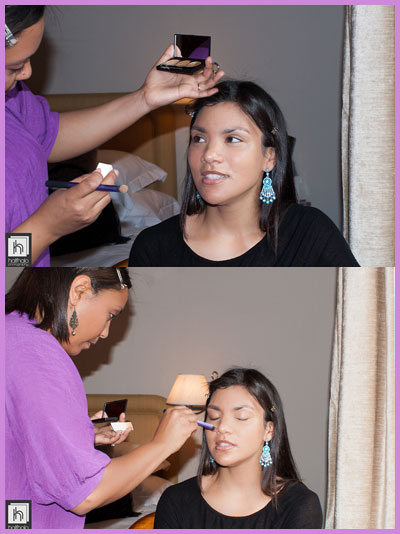 5. Have a planned schedule with a shot list for the day
You know my saying, "If you fail to plan, you plan to fail." These words always whisper to me before I embark on anything that will take loads of my time.
A photo shoot with different scenes can take from 3-8 hours, depending on the detail involved in the shoot. My shoot was taken at a 5 star luxury hotel in the Constantia Valley and getting there felt like a road trip in itself.
Make sure you pack food to eat and plenty of water to drink. You should always make time to eat to keep your energy up. I was 5 hours into my shoot when the teams stomachs started rumbling. We forgot to have lunch! You can't work so hard if you don't look after your team, so keep in mind make sure you have a list that you check.
With each outfit, we selected different shot locations on the hotel grounds. We started in the Luxury Presidential suite, moved to a bench in the courtyard, to the beautiful green lawn, and decided to end at the pool for the final shot.
Tip: Don't forget to add in all costs, from gas to the food you will eat. The little amounts add up.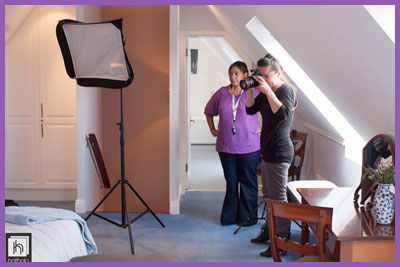 After my long day, I was really pleased with the shots. I love being in front of a camera. It doesn't intimidate me one bit, but what I can say is that a photo shoot is no fun if the people helping you do not possess the same positive energy you have. So keep in mind that you should have fun so that every moment of happiness can be captured on camera.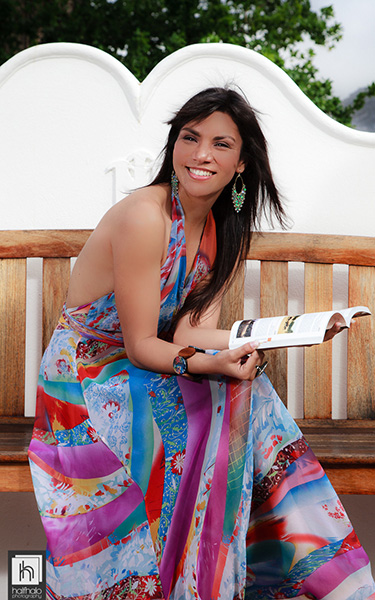 They say a picture says a thousand words. Make sure yours says the the right message that best represents your dream.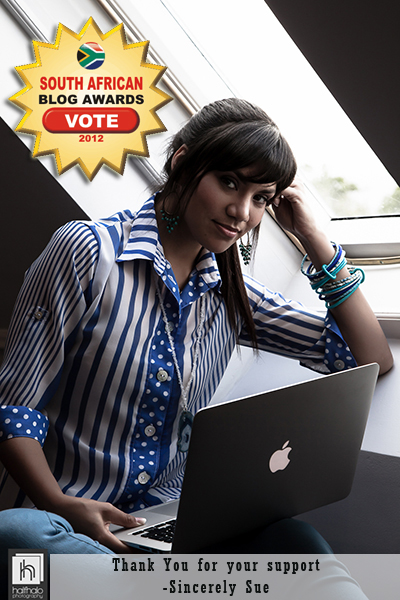 If you can't create a photo shoot at this level then think about the talents of the friends in your circle.  Do you have one that is great with her make up?  Another that has beautiful hair?  Does another take more risks with their wardrobe?  Is another pretty decent with a camera?  Ask them to help you do a photo shoot.  Let them make you over and take your photographs.
Just make sure you let them know that you want your photo shoot taken seriously and you want to stick to a schedule.
A photo shoot lets you see how other people see you.  You might be pleasantly surprised with the results.  If you are dreaming of being a public speaker or a public figure, you should have professional photographs taken sooner rather than later.
Think about your dream in photographs…and start planning your own pr photo shoot.
and just pursue it!
-Sue
Some good news: My blog, "Just Pursue It" is nominated for two awards in the South African Blog Awards. I am excited and if you want to see an inspirational blog from a dreamer you know (hint hint) win an award, you can read more about helping me on my blog here.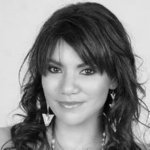 Sue Levy is the founder of the South African Just Pursue It Blog and Inspirational Women Initiative. She's a motivational writer and media designer, who is obsessed with everything inspirational with a hint of geek. She thrives on teaching women how to be brave and take big chances on themselves. You can find Sue on her Twitter page @Sue_Levy.
Note: Articles by Sue may contain affiliate links and may be compensated if you make a purchase after clicking on an affiliate link.