Last updated on June 23rd, 2011 at 10:28 am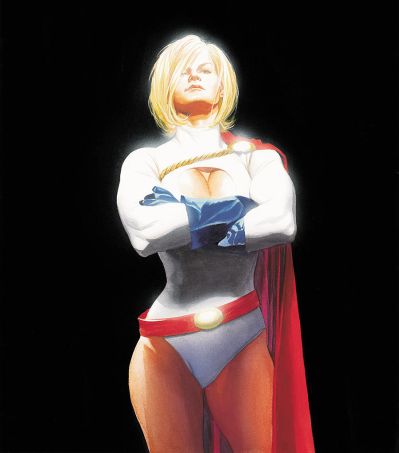 A toxic mom aveneger . . .
Earlier this summer I drove up to my very favorite spa in Calistoga, Indian Springs, for a full-hour massage and some sun bathing. If you're looking for a new pampering destination or a romantic getaway or a weekend with friends, Indian Springs is the place.
So anyway, it was a beautiful summer day spent lounging at the geyser heated Olympic mineral pool including a healthy little lunch with fruit and nuts. By the time I poured myself into my car for the drive over the hill home I was feeling pretty mellow.
A long country lane, led to beautiful rural road and eventually I pulled up to a big four way city intersection right before the freeway entrance. I stopped just as the light turned amber and it was a long red light during which I turned my head to the left to see a 40-ish-year-old mom and a eight or nine-year-old child in the car next to me.
The mother was hollering at the kid who sat passively staring out the window. This gal was SCREAMING and banging her hands on the steering wheel with such force that it startled me a bit. I looked at the kid. The kid looked resigned; as if this tirade was the cost of the ride. The mother was so livid sprays of spit glistened in the sunshine and sprinkled downward onto her lap.
When she saw me watching she stopped. She pulled her thick blond hair behind her ears and smiled weakly. Maybe she hoped I had kids too. I smiled sympathetically and motioned for her to roll down the passenger side window. Maybe she thought I'd say, "We've all been there!"
When she hit the electronic button and the glass slipped into the door frame, I looked at the kid and yelled "The way your mother is acting? That's not normal!"
The light changed and she hit the gas swinging her car in front of mine. Within a block or two she had peeled away from the road and I was left to wonder what my action had set in motion. Would she pull over and throttle the kid for what I said? Or (please, please) would she stop the car, turn to her kid and apologize?
As I merged onto freeway I thought about what I had just done. It was something I had fantasized about a million times when I witnessed rotten behavior by mothers. I realize now that this is my back-story for becoming a Toxic Mom Avenger.
Fast forward to this weekend.
I needed jeans and I'm cheap about jeans so I headed to a discount chain to try on 27 pairs, seven pairs per dressing room visit.
While I was going through the racks I noticed this pair of women; the mother was about 60 with a slim figure and elegant posture. She spoke with an Eastern European accent and she was LOUD. The daughter was about 35, blond, a little heavy (actually, just like me!) and everyone in the store could hear the mother berating her adult daughter about her lack of style; her propensity to gravitate towards cheap looking outfits. I started watching them when the mother started yelling at the daughter for putting too many things in the cart. Too many ugly things.
"Your clothes are wrinkling my clothes!" the mother complained.
"Why are you yelling?" the daughter whined. "I'm not wrinkling YOUR clothes. We haven't even tried anything on."
It reminded me of the kid getting yelled at in the car.
Suddenly, I had a tingling feeling on my shoulders as if the universe had just placed a flowing cape around my neck. I considered that every caped crusader has a nemesis AND a vortex to worry about. For the first time I felt what I suppose super heroes must feel. I experienced a sinking feeling of dread knowing that I had only one super power — my big mouth. I had to use it to defend others no matter what people thought, no matter how unpleasant it may be for me.
With my arm laden with jeans I walked over to the petites fight aisle and stood there too close for comfort. The mother asked if I needed to get by. "No," I said, "I just thought if I stood here long enough you might stop verbally abusing your daughter."
Oh brother, I felt like a baby turd in the adult pool.
Well, they never! The nerve! They muttered to each other as they shuffled away from me, the nut with super hero delusions.
I've always felt that when you decide to step forward and take a stand there's a good chance that you will take some lumps. If I decided to go out and commit an act of civil disobedience, I wouldn't whine if it got hurt, tear-gassed or arrested. I understand that if I commit to a course of action I have to man up to suck up the consequences. Well, I got mine. I felt like a complete jerk.
But later, in the check-out line when the daughter stepped away from her mother to look a little closer at the cheap perfumes and pen sets, she turned her head towards me at the back of the line and mouthed the saddest silent "thank you" I've ever received.
And that's when I realized that if I am the Toxic Mom Avenger my actions may or may not have any effect on the mothers. That's okay. The most important thing is that the daughters have that one moment of reality check when a stranger calls bull-dinky on their mom for not being very mom-like. Who knows? Maybe that kid offered up a thank you in the rear-view mirror and I missed it because my cape was flapping around.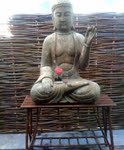 Until next Sunday,
Rayne Wolfe's dream is to write her first book Confessions of an Undutiful Daughter by the end of 2011. She completed her dream journey May of 2011 on 8WD after a year living her dream. You can find her at Toxic Mom Toolkit on Facebook.

Enjoy this special 8WomenDream Guest Contributor story submitted by new and experienced big dreamers throughout the world, edited and published to capture a dream perspective from different points of view. Do you have a personal dream story to share with 8WomenDream readers? Click here to learn how to submit dream big articles for consideration.
Note: Articles by Guest Post Contributors may contain affiliate links and may be compensated if you make a purchase after clicking on an affiliate link.