Last updated on July 1st, 2022 at 05:38 pm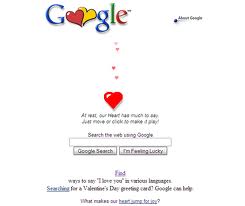 According to Google, "Love" is the word that is most sought out in the Google search bar.
What does that mean? Is it something we are seeking or something we are trying to understand?
My dream is to find a loving relationship.
What exactly does 'love' mean? Am I searching for love in the form of a noun or a verb? Let's be clear, I am seeking both forms of love. The noun and the verb. I not only want to feel passionate affection for a man, I also want to embrace him as well.
Dictionary.com says that "Love" is a noun as well as a verb
-noun
1. profoundly tender, passionate affection for another person.
2. a feeling of warm personal attachment or deep affection, as for a parent, child, or friend.
3. sexual passion or desire.
-verb
1. love up, to hug and cuddle: She loves him up every chance she gets.
2. without compensation; gratuitously: He took care of the poor for love.
3. to embrace and kiss as lovers.
4. to engage in sexual activity.
Googling "Love" and we will find a multitude of different things like

1. Images of Love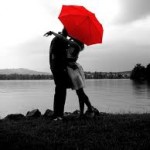 2. WikiHow Information on Love

Wiki-love – Love is both an action and a feeling. The action of love generates a blissful feeling called the same name. When the action stops, the blissful feeling is replaced with pain. Every person is capable of great love.
3. Love Poems and Quotes
Romantic love poems, love quotes, famous quotes, and friendship poems can be found at www.lovepoemsandquotes.com. Here is an example of one of the poems they publish –
If I could have just one wish,
I would wish to wake up every day
to the sound of your breath on my neck,
the warmth of your lips on my cheek,
the touch of your fingers on my skin,
and the feel of your heart beating with mine
Knowing that I could never find that feeling
with anyone other than you.
– Courtney Kuchta
4. Love Calculators
Calculates the chance of a successful relationship between two people at www.lovecalculator.com
Sometimes you'd like to know if a relationship with someone could work out. Therefore Doctor Love himself designed this great machine for you. With the Love Calculator, you can calculate the probability of a successful relationship between two people.
We all know that a name can tell a lot about a person. Names are not randomly chosen: they all have a meaning. Doctor Love knew this so he made another great invention just for the lonely you.
Fill out the names of you and your dream partner and press calculate and you can analyze your dream love.
5. Books for Love
The Sweet Potato Queens have the book The Sweet Potato Queens' Book of Love
Or
Gary Chapman's book, The 5 Love Languages: The Secret to Love That Lasts
6. Love Stories
There are websites like www.lovingyou.com that are rich with love, romance, and relationship stories including advice, poetry, quotes, dedications, chat, horoscopes, romantic ideas, message boards, and everything you may never have wanted to know about love.
7. Love Quizzes
On The Positive Way website, there is a bevy of Relationship quizzes written by relationship consultants for you to test your love compatibility skills.
8. Making Love
Good lord just Google "How To make love" and there's everything from videos, to 5 Easy Steps to books to porn.

9. Love by Nate King Cole
10. Love by John Lennon
So as you can see there is lots of love to be found on the Internet if you just Google some form of the word. If I find love on the Internet, does that mean I can find love on the Internet?
Fear is interesting. Maybe I should Google that.
Next week I am going to be talking about Matchmakers. Giving many different options for choosing a Matchmaker to help the journey of finding a Dream Mate. Maybe I'll even hire one myself . . .
Veronica Jacobsen

Enjoy this special 8WomenDream Guest Contributor story submitted by new and experienced big dreamers throughout the world, edited and published to capture a dream perspective from different points of view. Do you have a personal dream story to share with 8WomenDream readers? Click here to learn how to submit dream big articles for consideration.
Note: Articles by Guest Post Contributors may contain affiliate links and may be compensated if you make a purchase after clicking on an affiliate link.