Last updated on March 17th, 2014 at 07:31 pm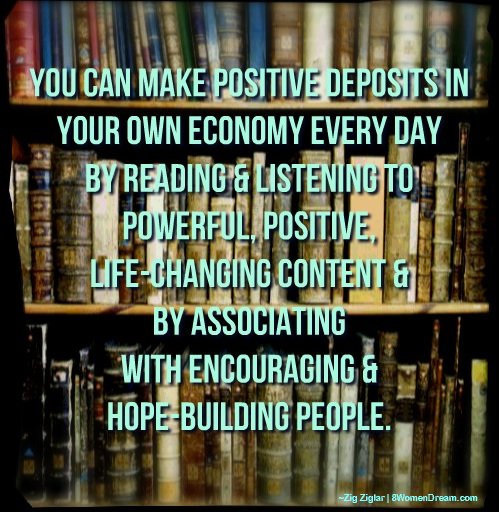 Whenever I've been stuck or hit a roadblock with my dream, I turn to books to help me dissect what is happening and what I could be doing wrong.
Books help me dissect what isn't working and get my creative juices flowing.
These are some of the best books that can help you crush it online and create Internet fame and fortune if that's what you are looking for. Just remember that it isn't easy and it does take real work.
8 Best Books for Internet Fame and Fortune: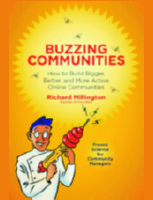 1. Buzzing Communities by Richard Millington
Buzzing Communities cuts through the fluff to offer a clear process for creating thriving online communities. This book combines a century of proven science, dozens of real-life examples, practical tips, and trusted community-building methods. This step-by-step guide includes a life-cycle for tracking your progress and a framework for managing your organization's community efforts. This book will help you to: understand what the members of your community really want; dramatically increase the number of newcomers that become regulars; develop a fantastic, user-friendly website for your members; grow your online community to critical mass and beyond. (Source: Amazon)
---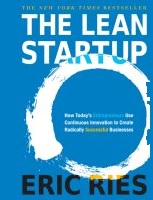 2. The Lean Startup: How Today's Entrepreneurs Use Continuous Innovation to Create Radically Successful Businesses by Eric Ries
Eric Ries defines a startup as an organization dedicated to creating something new under conditions of extreme uncertainty. This is just as true for one person in a garage or a group of seasoned professionals in a Fortune 500 boardroom. What they have in common is a mission to penetrate that fog of uncertainty to discover a successful path to a sustainable business. The Lean Startup approach fosters companies that are both more capital efficient and that leverage human creativity more effectively. Inspired by lessons from lean manufacturing. (Source: Amazon)
---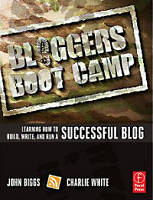 3. Bloggers Boot Camp: Learning How to Build, Write, and Run a Successful Blog by John Biggs and Charlie White
Bloggers Boot Camp shows you how to build a great blog from the ground up. This isn't a book about technology — it's a book about engaging millions of readers. Starting your blog is easy, but building and maintaining a popular one is hard. Blogging experts John Biggs and Charlie White (Gizmodo, Mashable and TechCrunch) share their secrets from the frontline showing you how to blog with quality and flair, find the best stories, and attract millions of readers to your blog. Blogging goes way beyond writing. It's a conversation between you and your audience. (Source: Back Cover)
---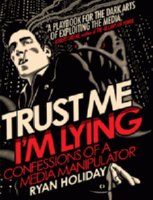 4. Trust Me, I'm Lying: Confessions of a Media Manipulator by Ryan Holiday
You've seen it all before. A malicious online rumor costs a company millions. A political sideshow derails the national news cycle and destroys a candidate. Some product or celebrity zooms from total obscurity to viral sensation. What you don't know is that someone is responsible for all this. Usually, someone like Ryan Holiday.  He's a media manipulator. In a world where blogs control and distort the news, his job is to control blogs—as much as any one person can. In this book, Ryan explains exactly how the media really works. What you choose to do with this information is up to you, but it helps you understand how media works. (Source: Amazon)
---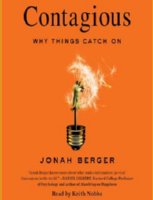 5. Contagious: Why Things Catch On by Jonah Berger
Contagious combines groundbreaking research with powerful stories. Learn how a luxury steakhouse found popularity through the lowly cheese-steak, why anti-drug commercials might have actually increased drug use, and why more than 200 million consumers shared a video about one of the seemingly most boring products there is: a blender. If you've wondered why certain stories get shared, e-mails get forwarded, or videos go viral, Contagious explains why, and shows how to leverage these concepts to craft contagious content. This book provides a set of specific, actionable techniques for helping information spread—for designing messages, advertisements, and information that people will share.  (Source: Amazon)
---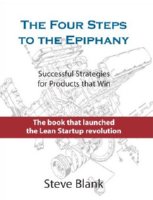 6. The Four Steps to the Epiphany by Steve Blank
This book offers the practical and proven four-step Customer Development process for search and offers insight into what makes some startups successful and leaves others selling off their furniture. Rapid iteration, customer feedback, testing your assumptions are all explained in this book. Packed with concrete examples of what to do, how to do it and when to do it, the book will leave you with new skills to organize sales, marketing and your venture for success. If you're thinking how to successfully organize sales, marketing and business development you need this book.  It's essential reading for anyone starting something new. (Source: Amazon)
---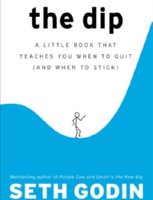 7. The Dip: A Little Book That Teaches You When to Quit by Seth Godin
Every new project (or job, or hobby) starts out exciting and fun. Then it gets harder and less fun, until it hits a low point—really hard, and not much fun at all. And then you find yourself asking if the goal is even worth the hassle. Maybe you're in a Dip—a temporary setback that will get better if you keep pushing. But maybe it's really a Cul-de-Sac, which will never get better, no matter how hard you try. What really sets superstars apart from everyone else is the ability to escape dead ends quickly, while staying focused and motivated when it really counts. Winners realize that the bigger the barrier, the bigger the reward for getting past it.  (Source: Amazon)
---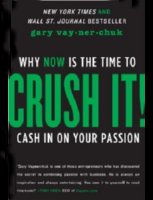 8. Crush It!: Why NOW Is the Time to Cash In on Your Passion by Gary Vaynerchuk
In Crush It, Gary Vaynerchuk shows how anyone can build a career around what they're passionate about. He also delivers both high-level and platform specific strategy and analysis, allowing you to take advantage of the current business environment while preparing you to succeed as it changes and evolves. This book isn't interested in making unrealistic promises while glossing over the work involved. Making a living by building content around your passion isn't simple and it doesn't happen overnight. What it is, however, is fulfilling and in most cases just as profitable, if not more so, than your previous job. (Source: crushitbook.com)
---
4 Honorable Mentions —
1. The Zigzag Principle by Rich Christiansen
2. Steal Like an Artist by Austin Kleon
3. Tribal Leadership by Dave Logan, John King and Halee Fischer-Wright
4. The War of Art by by Steven Pressfield
What book has made the most difference for you?  Share one if you have it!
Catherine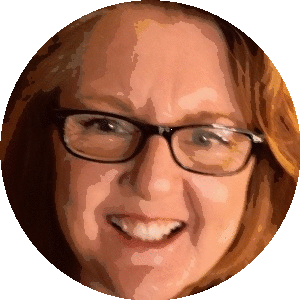 Catherine Hughes is the founder, content director and editor-at-large of 8WomenDream. She is passionate about helping women step out of their own way and strike out into a world waiting for their special talents. She's a published author and a former award-winning mom blogger. Catherine has helped companies both large and small create engaging web content, social media narratives, and unique blogging platforms. She claims to be a redhead, but don't hold that against her.
Note: Articles by Catherine may contain affiliate links and may be compensated if you make a purchase after clicking on an affiliate link.