Last updated on September 30th, 2012 at 11:53 pm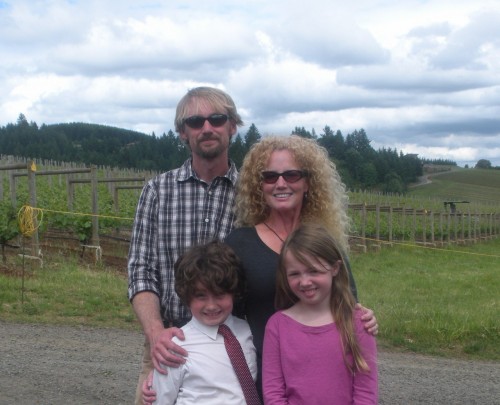 I have hoped and wished and prayed for many special things in my life.
When I dreamed of becoming a mother I often thought about outdoor adventures I'd have with my child or if truly blessed, children.
Many dozens of times I dreamt of a garden where one fine day I would grow my favorite flowers, fruits and vegetables and harvest them with my little ones.
Raising some chickens and caring for other cute and fuzzy loveables on a small farm was also very high on my life's fantasy list.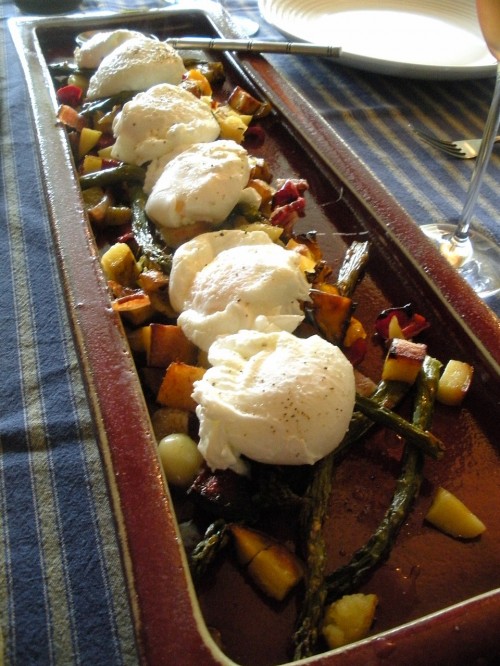 Odd, though it may seem perhaps, I did not wish or hope or ever have a "dream man" or partner in the thoughts or prayers about my life and future.
A knight in shining armor, on that white horse, come to rescue me from some desperate, hopeless, lonely existence was never part of my dream imaginings.  Okay maybe the horse part was appealing, but I just didn't feel I needed a man.
It felt natural for me to want to be a single parent; after all, I had experienced what it was like to be born to two people, live in a house raised up mostly by my mother and less than half time by my father.
He was an intentional absentee parent by virtue of his very honorable profession as full time firefighter.
Many of my father's days "off" were filled up with his work for a furniture moving company and/or his many time consuming jobs in the welding and fabricating business.
As a child and into young adulthood, my warped thoughts on marriage were that it was an antiquated institution and highly over-rated.
The ridiculous notion of a grand wedding event with the silly dress and all of the trappings and stresses associated with this kind of party seemed hugely wasteful as I worked many weddings during my years as a banquet server for high end resorts in Napa Valley, California and Portland, Oregon.
Ah, but alas, entered the unexpected, the vexing and perplexing game changer…  True love.
Being in love, deeply romantic, seriously committed love, while a first for me, was not the issue I struggled with.
Not at all.
I was the happiest girl in the whole USA!   And we, two, were honestly giddy to be "living in sin" together in our downtown Portland apartment.
Until one warm, starry skied, late spring evening, during one of our marathon conversations about the pursuit of happiness in life, I looked over at my beautiful Bryan and was suddenly overwhelmed with the desire to be his wife.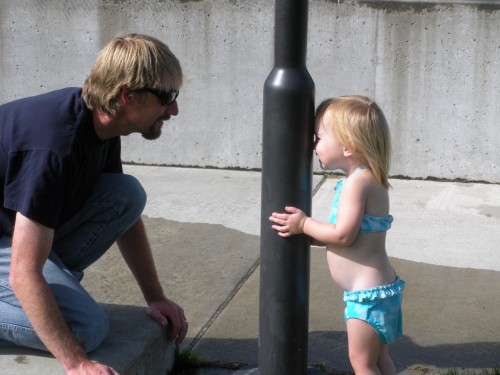 I not only wanted our future children to have his last name, but I wanted it too.
That magical night, all of the words and the unbridled passion and respect we shared (and still do share) led to our marriage which we will mark with sweet celebration of its fourteen years, this very month.
Bryan and I are raising our two dream come true children, a girl and a boy, together out here on two hundred acres of Pinot Gris, Pinot Noir, Riesling and Chardonnay vineyards in the heart of Oregon's wildly spectacular Willamette Valley.
Everything we do and have starts with a great love and appreciation for life and the real living of it.
My husband-love has helped me create the vineyard garden of my dreams and encouraged me to pursue the vitally important career of home educating our little ones.  Bryan has been there to photograph special events like the very first "Chick Day" we experienced four years ago.
Helping me raise and get into our oven, our very own free-ranging turkey to celebrate Thanksgiving one year was neither his idea nor his favorite, but he managed to pluck the pin feathers with strength of hand and strength of character.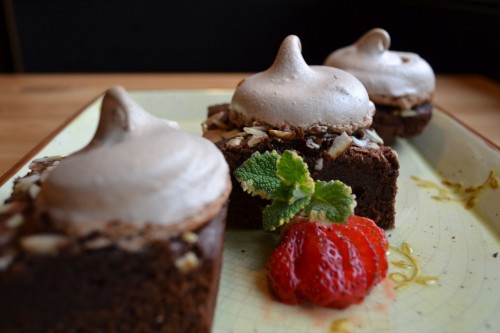 In addition to a recently new and improved hen house, my love built me a custom baking center which I designed for our kitchen and he always supports every single crazy notion my little farmer-gal's heart truly desires and he does all of this with a twinkle in his sparkling blue eyes that's also just for me.
He is a man among men, my Bryan.
He's also the best person I have ever known, and knowing him has made me a better person than I ever dreamed I could be.
This amazing soul, father and co parent to our children, partner in my favorite moments of living will be celebrated today, perhaps, in ways a little teeny bit bigger with his favorite breakfast and sweet treats, than usual, but my little daughter, son and I hold him in the highest place of love and honor every single day that we are blessed by his presence in our lives.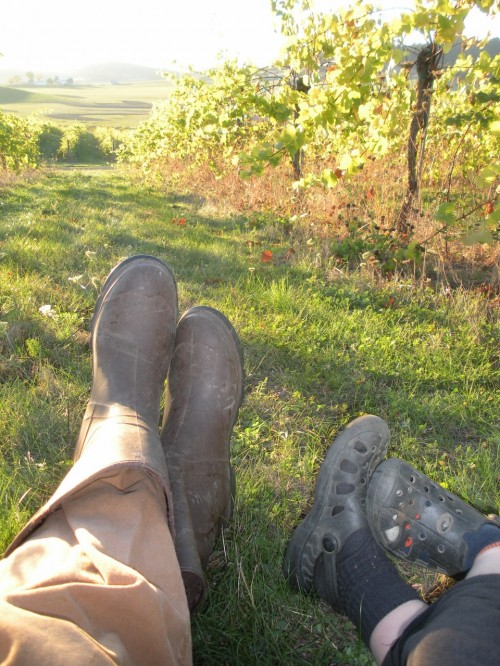 Thank you, my great love, for everything you have ever been to me, every perfect thing you are to our family and everything you help make possible in this dream life.
To my husband, with all of my everlasting love, I wish you a Happy Father's Day.
Shellie

Enjoy this special 8WomenDream Guest Contributor story submitted by new and experienced big dreamers throughout the world, edited and published to capture a dream perspective from different points of view. Do you have a personal dream story to share with 8WomenDream readers? Click here to learn how to submit dream big articles for consideration.
Note: Articles by Guest Post Contributors may contain affiliate links and may be compensated if you make a purchase after clicking on an affiliate link.