Last updated on April 1st, 2012 at 11:58 am
I submit for you this week's inspirational story.  Each week I search high and low for support and reasons for you to stay on the path towards your greatest dreams.  This weeks inspirational video is about Dick and Rick Hoyt who are a father-and-son team from Massachusetts who together compete in all types of marathon and triathlon races. Together they have also climbed mountains, and once trekked 3,735 miles across America.
Rick the son can't walk or talk.
For the past twenty five years Dick, the father in this video has pushed and pulled his son across the country and over hundreds of finish lines. When Dick runs, Rick is in a wheelchair that Dick is pushing. When Dick cycles, Rick is in a wheelchair,attached to the front of the bike. When Dick swims, Rick is in a boat being pulled by Dick.
Now I dare you to tell me you can't get up and make your dream come true.
In honor of Dick and the many fathers like him, we 8 women salute you this father's day.  Where would we women be without once having a dad?
Happy Father's day.
Who inspires you this week?
Keep on dreaming –
Catherine

(This week Catherine worked on the marketing of this blog, attended Toastmasters, lead a meeting of 8 Women Dream which was akin to herding cats, and is hiking Spring Lake 3 days a week. Catherine's dream is to be a motivator, motivational speaker and published writer. She is testing her theories on motivation with this blog and the seven other women who have volunteered to be a part of her dream project. Catherine also writes about her life as a mom at the blog A Week In The Life Of A Redhead. Someday, she would also like to be invited to speak at TED.)
https://8womendream.com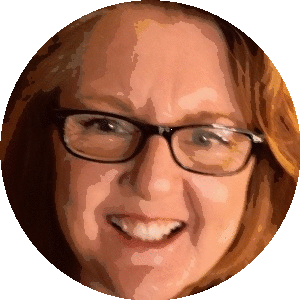 Catherine Hughes is the founder, content director and editor-at-large of 8WomenDream. She is passionate about helping women step out of their own way and strike out into a world waiting for their special talents. She's a published author and a former award-winning mom blogger. Catherine has helped companies both large and small create engaging web content, social media narratives, and unique blogging platforms. She claims to be a redhead, but don't hold that against her.
Note: Articles by Catherine may contain affiliate links and may be compensated if you make a purchase after clicking on an affiliate link.