Last updated on November 3rd, 2019 at 08:13 pm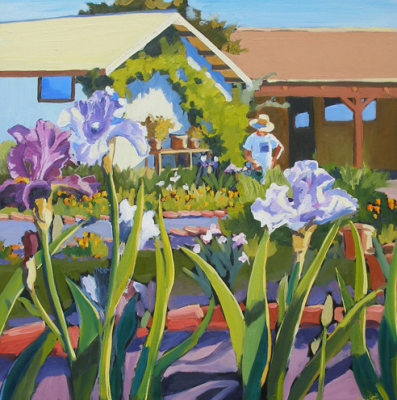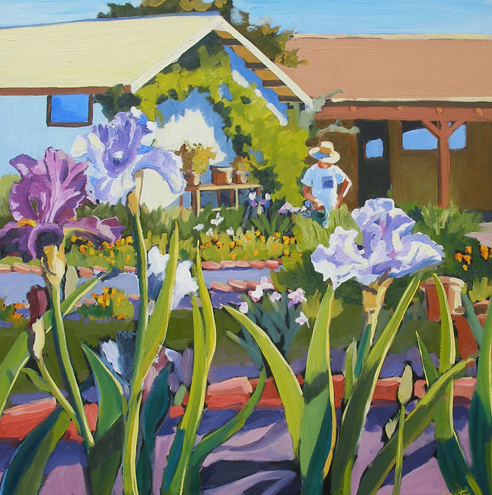 Recession and painting sales do not go hand-in-hand.
I was exhausted after finishing the artist's open studio event at Art at the Source where artists host patrons and those interested in art for two weekends in a row. Painting sales were at an all-time low compared to the five years I've been participating in this event.
The second-weekend, I fell off my "no sugar" wagon as my anxiety grew. Though frustrated, I am not giving up on my dream to become an international artist. I am just going to have to work harder and be more creative.
I realized that I need to create a new game plan to survive this recession. Some ideas I have come up with are making a lot of small affordable pieces of artwork, hosting a couple of extra art events in my studio, selling pieces to be made into gift cards, and advertising my pieces.
Yesterday was spent at the Marin Art Festival doing Plein air paint demonstrations in an attempt to sell more paintings. But alas, no sales. I did receive plenty of positive feedback on my pieces. I have decided to look at these events in this economy as a form of advertising.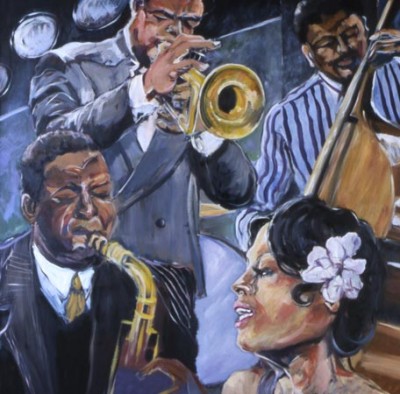 Hopefully, when the economy improves, all of the people who have taken my business cards will remember me when they are ready to buy a piece of art. I did see beautiful artwork at the festival and everyone expressed they are experiencing the same slump in sales that I am seeing.
There are some interesting articles online with suggestions on how other artists survive during a recession. There is an Artsy article called Why Certain Artists' Markets Can Weather a Recession While Others' Flop, and The Artists Network has 12 Tips For Selling More During a Recession. Both have some great suggestions and some ideas I have not tried before.
In the meantime, today is an extra-long day at the art festival because we have to take down the booth after the event. Only two days to my trip to Mexico. Maybe the hotel would like some of my paintings…
Wendy Brayton

Enjoy this special 8WomenDream Guest Contributor story submitted by new and experienced big dreamers throughout the world, edited and published to capture a dream perspective from different points of view. Do you have a personal dream story to share with 8WomenDream readers? Click here to learn how to submit dream big articles for consideration.
Note: Articles by Guest Post Contributors may contain affiliate links and may be compensated if you make a purchase after clicking on an affiliate link.