Last updated on August 13th, 2012 at 09:28 pm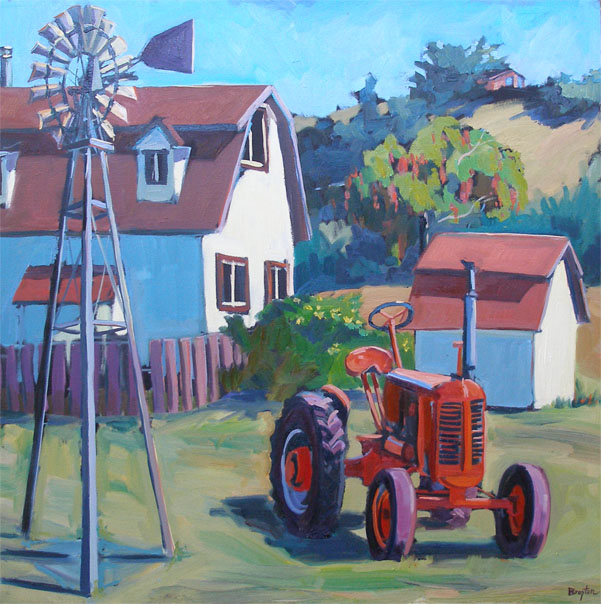 What was I thinking going to  grad school at thirty nine with a teenage son, a part time teaching job, and my own art career?  I must be insane!  This has been the most challenging dream goal I have set for myself.
The first semester is halfway through at the Academy of Art in San Francisco.
I spend an easy twenty to thirty hours a week doing homework and still barely pull "B"s. My young co-grads are quickly surpassing me in their skills. I am hoping that it is just an adjustment on my end and that soon I will find a rhythm. I keep reminding myself that…
I will not give up!
I can do this!
Remember to breathe
and take one day at a time.
Well its Halloween night and I just finished redoing an assignment and resubmitting it online. before starting this blog entry.  Still recovering from my cold,  I spent the day at home finally catching up on much needed quality Mother/Son time and cleaning my  neglected home.
The house is clean, my son is content and porch was decorated in anticipation of arriving ghouls and goblins.
The hoards of expected trick-er-treaters never came and there is a large bowl of candy calling to me downstairs.  Can I resist the temptation?
As for future challenges and goals?  Because you never can have too many and life is short.  I have two for 2010.
In  May, I am planning on participating in my first "Wild Flower Triathlon" sprint which is a mini triathlon.  In the summer, I would like to be painting in Italy.
Any of the readers/dreamers out there been to Italy?  Have any recommendations on must see sites there?
Wendy
Wendy's dream is still to become a influential international artist, but she left 8 Women Dream in March of 2010 to complete grad school.  She is still a strong supporter of 8 Women Dream and you will see her in the comments on the blog.

Enjoy this special 8WomenDream Guest Contributor story submitted by new and experienced big dreamers throughout the world, edited and published to capture a dream perspective from different points of view. Do you have a personal dream story to share with 8WomenDream readers? Click here to learn how to submit dream big articles for consideration.
Note: Articles by Guest Post Contributors may contain affiliate links and may be compensated if you make a purchase after clicking on an affiliate link.