Last updated on November 14th, 2019 at 09:58 pm
Today's motivational picture quote is a reminder that we have to do the work to accomplish our dreams.
We must take action and reach out to our dreams.  No one is going to achieve our dreams for us.
We have to face our fears and become what we were meant to be.
People may help us along the way, but ultimately it's up to us to quit ignoring that whispering voice calling us to live our purpose.
We must get up and do the things that make us live our dreams.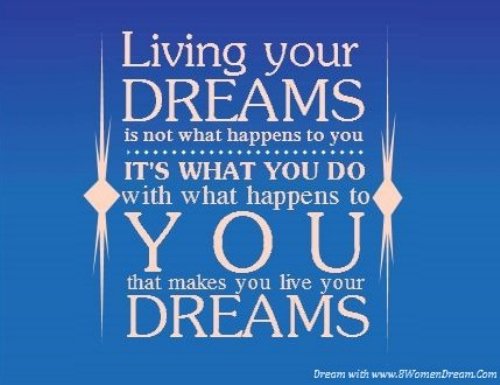 Promise yourself that you will wake up tomorrow and do just one thing that will take you one step closer to your dream.
Catherine