Last updated on September 29th, 2023 at 02:15 pm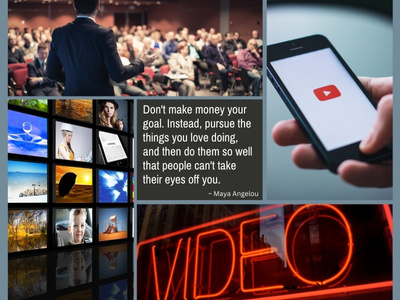 In the dynamic world of entrepreneurship, where innovation and inspiration are the lifeblood of success, TED Talks have emerged as a wellspring of transformative ideas. TED, short for Technology, Education, and Design, is more than just an acronym; it's a global phenomenon that serves as a beacon for those hungry to explore 'ideas worth spreading.'
As one of the premier gatherings of individuals dedicated to the pursuit of knowledge, TED consistently delivers thought-provoking talks that have the power to ignite the entrepreneurial spirit within us all.
For those of us perpetually in pursuit of fresh perspectives and newfound wisdom in the realm of business, TED Talks have become an invaluable source of motivation and insight. Each talk is a doorway to innovation, a window into the minds of visionaries, and a catalyst for entrepreneurial greatness.
In this article, we embark on a journey through some of the most inspiring TED Talks for entrepreneurs, aiming to reignite the spark of creativity and determination that drives us forward in our business endeavors.
5 Inspiring TED Talks For Entrepreneurs
1. How to Get Your Ideas to Spread by Seth Godin
"In a world of too many options and too little time, our obvious choice is just to ignore the ordinary stuff. Marketing guru Seth Godin spells out why, when it comes to getting our attention, bad or bizarre ideas are more successful than boring ones."
—–
2. The Puzzle of Motivation by Daniel Pink
"Career analyst Dan Pink examines the puzzle of motivation, starting with a fact that social scientists know but most managers don't: Traditional rewards aren't always as effective as we think. Listen for illuminating stories — and maybe, a way forward."
—–
3. Choice, Happiness and Spaghetti Sauce by Malcolm Gladwell
"Tipping Point author Malcolm Gladwell gets inside the food industry's pursuit of the perfect spaghetti sauce — and makes a larger argument about the nature of choice and happiness."
—–
4. Laws that Choke Creativity by Lawrence Lessig
"Lawrence Lessig, the Net's most celebrated lawyer, cites John Philip Sousa, celestial copyrights and the "ASCAP cartel" in his argument for reviving our creative culture."
—–
5. What Adults Can Learn From Kids by Adora Svitak
"Child prodigy Adora Svitak says the world needs "childish" thinking: bold ideas, wild creativity and especially optimism. Kids' big dreams deserve high expectations, she says, starting with grownups' willingness to learn from children as much as to teach."
—–
As we conclude this exploration of inspiring TED Talks for entrepreneurs, remember that the entrepreneurial journey is not just about the destination but also about the transformative experiences along the way. The insights and motivation gleaned from these talks are not mere stepping stones; they are the fuel that propels us forward, shaping our ventures and defining our success.
So, let the wisdom of these TED speakers serve as a perpetual wellspring of inspiration, guiding you through the ever-evolving landscape of entrepreneurship, and may you continue to discover and share 'ideas worth spreading' on your own remarkable journey.

Heather Montgomery is a fitness writer, triathlete, and serial entrepreneur who is devoted to sharing what she has learned about becoming a triathlete after age 40. She uses her Metabolic Training Certification to help other women struggling to get fit in mid-life. She lives and trains in Santa Rosa, California, the new home of the Ironman triathlon. You can find her biking the Sonoma County wine trails.
Note: Articles by Heather may contain affiliate links and will be compensated if you make a purchase after clicking on an affiliate link.