Last updated on November 25th, 2019 at 10:23 pm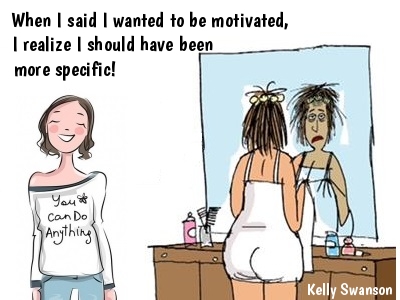 Big dreamers, do you suffer from low motivation?
Have you lost hope that you will be able to make your big dream come true?
Are you in desperate need of a laugh?
As a motivational speaker, in every audience I speak to, is someone (or several someones) who tell me after my speech that they have a loved one who needs to hear my message.
For every crowd, there is someone who was going to come but didn't and missed the words they were meant to hear.
For every group that hires me to speak, are much more who can't.
So I decided to send a motivational message out to you big dreamers in the universe. To give a motivating speech to any big dreamer listening. To use this opportunity, the gift, and the platform I have, to reach out into the dark places where big dreamers sit: afraid, feeling alone, feeling invisible, running low on confidence, motivation, and hope.
Yeah, the quality of my video below isn't that great. And, yeah, I'm sitting in my basement. It won't be the fanciest video you've ever seen. But it's all I've got.
And it just might be the message that changes your dream life today.  So if you, big dreamers, are listening …
A Wacky Motivational Message From My Heart To You

Big dreamers, if you ever need more motivation, more laughter, or more Kelly, go to MotivationalSpeakerKellySwanson.com, and I'll meet you there.
Kelly Swanson
Kelly Swanson is an award-winning storyteller, comedian, motivational speaker, Huffington Post Contributor, and cast member of The Fashion Hero television show airing on Amazon Prime. She is also the author of Who Hijacked My Fairy Tale, The Land of If Only, The Story Formula, and The Affirmation Journal for Positive Thinking. She was a featured entertainer for Holland America Cruise Lines, keynote speaker for the International Toastmasters Convention, and has keynoted major conferences and corporate events from coast to coast. She just launched her one-woman show Who Hijacked My Fairy Tale in theaters, and it is being booked all over the country. In July of 2022, she was inducted into the National Speakers Association Speaker Hall of Fame.
Note: Articles by Kelly may contain affiliate links and may be compensated if you make a purchase after clicking on an affiliate link.