Last updated on November 25th, 2019 at 10:23 pm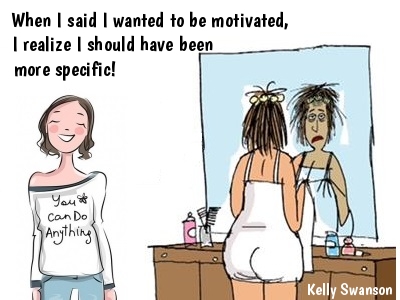 Big dreamers, do you suffer from low motivation?
Have you lost hope that you will be able to make your big dream come true?
Are you in desperate need of a laugh?
As a motivational speaker, in every audience I speak to, is someone (or several someones) who tell me after my speech that they have a loved one who needs to hear my message.
For every crowd, there is someone who was going to come but didn't and missed the words they were meant to hear.
For every group that hires me to speak, are much more who can't.
So I decided to send a motivational message out to you big dreamers in the universe. To give a motivating speech to any big dreamer listening. To use this opportunity, the gift, and the platform I have, to reach out into the dark places where big dreamers sit: afraid, feeling alone, feeling invisible, running low on confidence, motivation, and hope.
Yeah, the quality of my video below isn't that great. And, yeah, I'm sitting in my basement. It won't be the fanciest video you've ever seen. But it's all I've got.
And it just might be the message that changes your dream life today.  So if you, big dreamers, are listening …
A Wacky Motivational Message From My Heart To You

Big dreamers, if you ever need more motivation, more laughter, or more Kelly, go to MotivationalSpeakerKellySwanson.com, and I'll meet you there.
Kelly Swanson
Kelly Swanson is an award-winning storyteller, motivational speaker, published author and TV personality who is passionate about helping women harness the power of their stories to connect, influence, and get the results they dream of accomplishing. Laughing the whole way, Kelly teaches women how to master the art of connection through the power of strategic storytelling. You can find her on The Fashion Hero show airing Fall of 2017 on Amazon Prime or on her website MotivationalSpeakerKellySwanson.com.
Note: Articles by Kelly may contain affiliate links and may be compensated if you make a purchase after clicking on an affiliate link.