Last updated on January 22nd, 2019 at 01:50 pm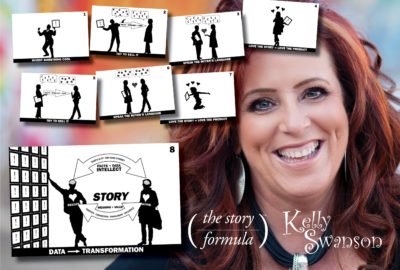 When it comes to your motivational speaker dream, your best avenue for new speaking gigs is the audience sitting right in front of you.
Word-of-mouth is the driving force of the public speaking business, and those people sitting in front of you will be the ones that take your name out into the world.
So give them something to do that.
Make sure every person in your audience walks away with something that has your name and contact information attached to it.
Here are 6 ways to accomplish this:
1. Put your business card at every spot.
2. Put a handout on every place you can.
3. Put a contextual model (postcard) that illustrates your solution at every place you can.
4. Send them all to a link online where they can get a free gift and give you their information and send you messages.
5. Create a promotional branding item (pen, notebook, flash drive, etc) to give away.
6. Put your brochure/flyer on every table.
It doesn't really matter what you choose, as long as you send your audience away with something that has your name and contact information on it. Don't just assume they'll remember you.
Your public speaking dream is too important!
Kelly
Kelly Swanson is an award-winning storyteller, motivational speaker, published author and TV personality who is passionate about helping women harness the power of their stories to connect, influence, and get the results they dream of accomplishing. Laughing the whole way, Kelly teaches women how to master the art of connection through the power of strategic storytelling. You can find her on The Fashion Hero show airing Fall of 2017 on Amazon Prime or on her website MotivationalSpeakerKellySwanson.com.
Note: Articles by Kelly may contain affiliate links and may be compensated if you make a purchase after clicking on an affiliate link.