Last updated on January 22nd, 2019 at 01:51 pm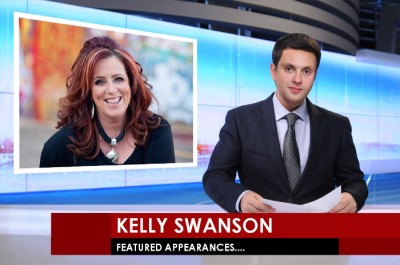 Having a hard time getting more bookings in professional speaking?
Just like it takes money to make money, it takes bookings to get more bookings.  But all you need is one and you have an easy way to get more. How?
LEVERAGE. This means that you try to use that one booking as leverage to get more.  Here are some simple ways to do that.
Before The Gig
Let the local press know that you are coming to town. They might like to have you pop in on their morning show to talk about your new book or your visit to town.
Let some other groups (like this booking) know that you are coming to their town and that you will give them a discount if they book you while you are here.
Put out word on your social media channels that you are coming to that town and will offer a discount to those who want to book you while you are there.
Invite the local bureaus to come and hear you speak and meet up with you afterwards for coffee. (Pay for their ticket. And their coffee.)
During the Gig
 Make a subtle mention to the audience of the kind of work you do, using statements like, "When I was working with XYZ Corp the other day on their sales copy…"  Be strategic about the example you give, to make it fit the kind of work you want, and the kind of business people in that audience.
Find a way to collect emails so you can start to build your contact list.
After the Gig
If you did only this one thing, it would help you grow your business.
Get a testimonial letter from your client. Have them explain why they booked you, what they were looking for, how you did, and how you were received by their audience. The more detailed the letter, the better.  (If you agreed to do this job for less than your normal fee, you can make this a mandatory part of the negotiation. However, be aware that if you weren't that good, they shouldn't have to lie. This will make them uncomfortable if they think they have to write a testimonial that isn't true. I always tell my clients that they should tell the complete truth, even if it's bad news.)
Take this letter and make copies of it.  Find other associations or groups like this one and create a mailing list. Write your own letter talking about how you just helped XYZ association to do A, B,and C, and that it was a good fit.  Tell them that you have included a testimonial letter for their review and that you will be following up in a week to see if they received it and to discuss whether you are a good fit.
Kelly Swanson is an award-winning storyteller, motivational speaker, published author and TV personality who is passionate about helping women harness the power of their stories to connect, influence, and get the results they dream of accomplishing. Laughing the whole way, Kelly teaches women how to master the art of connection through the power of strategic storytelling. You can find her on The Fashion Hero show airing Fall of 2017 on Amazon Prime or on her website MotivationalSpeakerKellySwanson.com.
Note: Articles by Kelly may contain affiliate links and may be compensated if you make a purchase after clicking on an affiliate link.