Last updated on January 22nd, 2019 at 01:50 pm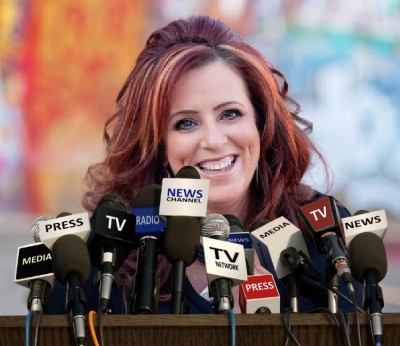 NextFem Podcast Features Kelly Swanson Motivational Speaker
I had the pleasure of being interviewed on the NextFem podcast with Tara Padua. The topic was harnessing the power of story. It includes a little of the personal side to what I do and how I got here. It feels like the perfect thing to share with my dream community.
Harness the Power of Storytelling to Win Over Any Audience – with Kelly Swanson
Reasons Why You Should Say Yes to Podcast a Podcast Opportunity
Some people ask me why I say yes to being interviewed on podcasts – after all, it doesn't pay – and it requires prep work in addition to the time on the call.  But I always say yes. And here is why…
It gives me a chance to practice my talking points in a natural conversational setting. The more I practice my talking points, the better grasp I have of my content when I hit the stage.
It allows people to get to know me off script and off stage, in a more personal way. That allows for a better connection with my audience.
You never know who is in the audience.  You never know when that podcast will land in the hands of someone who can book you.
It teaches me to answer questions in a clear direct and concise way.  Podcasts don't allow for a lot of rambling. You have to get to the point and get there fast.  That's a good skill to take to the stage too.
It gives me something I can share with future audiences who want to know me better. As speakers we are always looking for ways to let them take us home. Here is one more.
It also teaches you how podcasts are done in case you ever want to start your own.  You will already be comfortable with the process.
Kelly Swanson is an award-winning storyteller, motivational speaker, published author and TV personality who is passionate about helping women harness the power of their stories to connect, influence, and get the results they dream of accomplishing. Laughing the whole way, Kelly teaches women how to master the art of connection through the power of strategic storytelling. You can find her on The Fashion Hero show airing Fall of 2017 on Amazon Prime or on her website MotivationalSpeakerKellySwanson.com.
Note: Articles by Kelly may contain affiliate links and may be compensated if you make a purchase after clicking on an affiliate link.