Last updated on October 5th, 2023 at 12:40 pm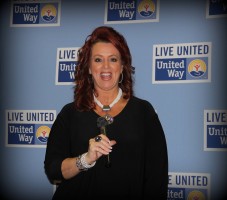 BE A SUCCESSFUL PUBLIC SPEAKER 
"I'm a motivational speaker, comedian, and author, which means I tell you that you can do anything. Then I tell you I'm just kidding."
As you might guess, I'm an avid dreamer. I always have been. It just took a while for me to give them life and have the courage and permission to go after them. For me, dreaming is not so much the issue. It's the following through. When you have new ideas every day, trying to stay focused enough to bring one to reality can get overwhelming.
I'm learning.
And it's cool that you are with me on this journey because we'll learn together. And laugh together.
You will quickly learn that I don't have a very good filter between what I think and what pops out of my mouth. I tend to say things that others won't say – admit things about myself you would probably leave private and speak before thinking.
I'm okay with that.
Good comedy shouldn't be censored. And neither should our dreams. You can't get the good stuff until you will take off the face and get real. And so that's me – putting it all out there for the world to see. Admitting my faults and my quirks in the hopes that yours won't seem so bad. It is my hope that you won't let something like body image or low self-esteem keep you from going after the life you want.
I got tired of believing the lie that I wasn't good enough, smart enough, talented enough, rich enough. Finally, I looked in the mirror and said, "I am enough."
And so are you. Don't believe it yet?
Don't worry. You'll get there. It's a step-by-step thing, not a one-giant-leap thing.
I've got a lot of opinions, and I'm usually convinced I'm right. And then, the next day, something made me change my mind and rethink where I stood yesterday. I have a firm belief and conviction to live in a constant state of being willing to listen, see another perspective, and move out of the way and make room for you.
Because there is enough room for all of us to reach our dreams, and it's so much cooler and easier when we do it together. It's not a competition or a race. This is a journey of intersecting lines. And today, I'm glad our lines intersected. I hope they do again.
I make my living on stages- from tiny little churches in the middle of corn fields, big convention halls, cruise ships, and corporate boardrooms. It is exciting to see where this dream is going and all the turns that it has taken. I didn't take the path of most motivational speakers, so I didn't imagine much of what was coming my way. But I believe that sometimes you just have to close your eyes and jump. You visualize your dream, act on it, and then just trust the cape.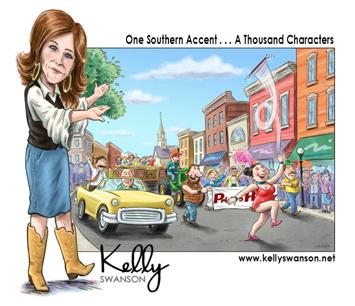 I love storytelling and telling the stories of people I meet or people I imagine. And I love helping you find your story and share it with the world.
When I perform my shows, I never go alone. I bring with me a wacky cast of characters who live in Prides Hollow, my tiny little town about a mile and a hair past nowhere. From Bitsy parading through town in her bikini to Crazy Man Harry, who sits on the corner of Rte. 29. They are never at a loss for something to say.
They'll make you laugh, and sometimes they will pull on your heart. I take you to Prides Hollow to help you see, believe, and do your way to a happily ever after. And then I encourage you to go find your own Prides Hollow.
People think I'm lucky for having so many of my dreams come true. But luck has very little to do with it. I have worked my butt off to get here. This apparently isn't hard enough since the last time I checked; there was still a good bit of junk in my trunk.
But the point is that I worked for it. Hard.
I listened to what my mentors told me to do, and I did it. Over and over and over. This didn't happen in one giant step; it took many tiny steps. This journey has been filled with dips and valleys, triumphs and tears, twists and turns, fears and anxieties and failures. But good things don't come to those who wait for them to be delivered.
They come to those who want it bad enough and go after it. So if you're in, I'm in. Let's stay in this race.
There are many places where you can find me and hang out: my website, my Facebook Page, my Twitter Page, and my Kelly Swanson Motivational Speaker YouTube Channel. There are lots of ways you can bring me to your house. Check out my books on Amazon.com under Kelly Swanson.
But the very best is when you can bring me in to speak to your group. Or attend one of my shows. How fun is that!
DREAMS ACCOMPLISHED TO DATE:
Kelly Swanson is an award-winning storyteller, comedian, motivational speaker, Huffington Post Contributor, and cast member of The Fashion Hero television show airing on Amazon Prime. She is also the author of Who Hijacked My Fairy Tale, The Land of If Only, The Story Formula, and The Affirmation Journal for Positive Thinking. She was a featured entertainer for Holland America Cruise Lines, keynote speaker for the International Toastmasters Convention, and has keynoted major conferences and corporate events from coast to coast. She just launched her one-woman show Who Hijacked My Fairy Tale in theaters, and it is being booked all over the country. In July of 2022, she was inducted into the National Speakers Association Speaker Hall of Fame.
My wacky wit and powerful stories have charmed hearts and tickled funny bones for over 18 years. In addition to my role as a funny motivational speaker, I teach people how to do it by sharing what I have learned about connecting and engaging to have more influence in business through one tool – strategic storytelling. Sharing my powerful journey through story and the formula I discovered, you come to that magical place where the art of story meets the business of persuasion.
See 'ya on the funny side!
Enjoy my books!
Click here for a collection of my dream stories on 8WomenDream