Last updated on May 20th, 2019 at 04:25 pm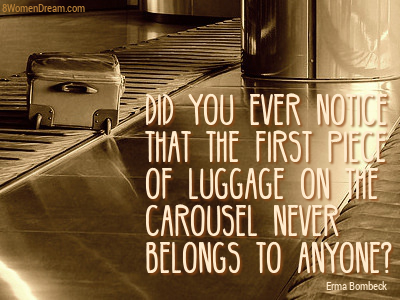 After overcoming my fear of flying to take my first flight on my world travel dreams bucket list and preparing for my next big trip, I thought about the travelers I'd seen carrying their luggage on to the plane.
They had (at least) one carry-on suitcase and one extra tote bag or backpack.
Thanks to my fear of flying, I'd spent a great deal of time overcoming my flying fear and planning the first trip so I never bothered to read anything about carry-on luggage. I know it sounds crazy that I didn't know much about carry-ons, but fear can get in the way of logical thinking.
I reasoned that the phrase "carry-on" was in reference to a purse, a briefcase, or a laptop.
This next trip, I figured it would be easier to travel with carry-on luggage over dealing with baggage claim once I've landed. I've quickly discovered that I am the type of person who wants to leave an airport as soon as I've landed–forget about hanging out in the baggage claim area!
So I researched my airline's carry-on luggage guidelines for size and weight restrictions.
What surprised me most during my investigation is the fact that there isn't one standard carry-on luggage size or international carry-on size for all of the airlines. The private carrier determines its rules for size, dimensions, weight, and the number of pieces allowed in the cabin.
After taking dimension and weight notes I called my mom, who is the queen of luggage and travel, and she offered to let me borrow one of her 24x14x9 inch carry-on pieces that fit within the guidelines of the airline I've booked.
Once I brought her bag home and I began to pack a few items ahead of time, I quickly realized the carry-on luggage packing space is a lot smaller than what I am used to utilizing! I can pack about two pairs of pants and four shirts–if that! I tried to fight with the laws of space cramming until I finally admitted to myself that I am capable of traveling with a lot less crap from home.
I decided I can make "traveling with less" work for me by packing with the idea of getting easily through the TSA airport security checkpoints. Because EVERYONE wants to get through those TSA checkpoints as quickly as possible.
Due to the number of days I will be gone, I noted that I can wash some items by hand mid-week if needed which helped me weed out a lot of unnecessary belongings. I tend to wear the same clothes over and over again anyway, and I don't have travel plans that include the need for formal dress.
Besides, the fewer items I pack in the carry-on, the more things I can purchase to bring home. Right?
And famous travel writer, author, and television personality, Rick Steves has great advice for packing light:
I've been able to deal with my fear of flying by reading magazines and books during the flight and they fit nicely in the side compartment of the carry-on. I carry Benedryl in case I begin to panic. I can take one or half of one (depending on when I need to be awake) and go to sleep.
I also believe that by focusing on my health eating clean, exercising, and getting enough sleep, I have become emotionally stronger and I feel more capable. Thinking about maintaining my healthy habits while traveling takes my mind off focusing on having to fly. I've lost 20 pounds, and I feel great.
My advice this week is to not let fear get in the way of your big dream. I'm living proof you can challenge yourself to overcome what you perceive to be your major obstacles and get on with living your one and only life. I am still in shock that I am crossing off destinations I've visited from my travel bucket list. It's truly amazing.
And empowering as hell.
Kim Aikawa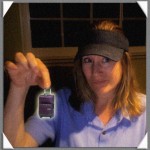 Kim accomplished her first big dream by traveling to New York with her teenage daughter. She lost 20 pounds and worked to overcome her intense fear of flying to accomplish her dream of traveling to different places on her bucket list around the world.

Enjoy this special 8WomenDream Guest Contributor story submitted by new and experienced big dreamers throughout the world, edited and published to capture a dream perspective from different points of view. Do you have a personal dream story to share with 8WomenDream readers? Click here to learn how to submit dream big articles for consideration.
Note: Articles by Guest Post Contributors may contain affiliate links and may be compensated if you make a purchase after clicking on an affiliate link.