Last updated on January 23rd, 2019 at 10:40 am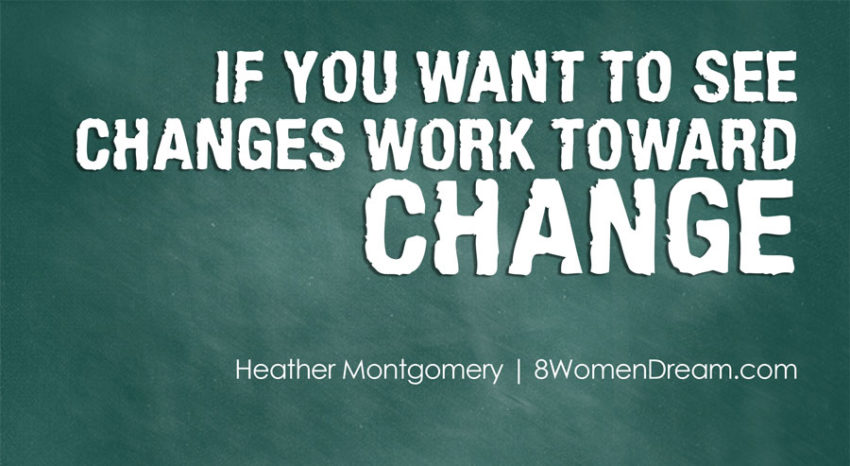 As a fitness dreamer the inspiration for my health is regularly fed by the fitness inspiration videos on TED Talks.
TED – Technology Entertainment Design – is a non-profit that dedicates their energy to sharing "Ideas Worth Spreading". Our fearless 8 Women Dream leader Catherine [link] tapped me into this amazing resource over 10 years ago and I've been enjoying the continued insights that TED Talks offer ever since.
There are thousands of videos on fitness and health on TED. With that much fitness inspiration where do you start?
I have been collecting some of my favorite fitness inspiration videos, and just feel better talks here. Use these as your kick off point for taking that next healthy step in your life today.
1. Christopher McDougall: Are We Born to Run?
Christopher McDougall brings his knowledge of evolution as anthropologist and author to explain why humans are built to move. This talk will inspire you to hit the road.
2. Ben Saunders: Why Bother Leaving the House?
Ben Saunders has already been places most of us will never be on earth. As an extreme polar explorer his talk reminds us that the fitness apps and living room workouts are keeping us from the "meat of life". You just may get inspired to find the joy of exercising outdoors.
3. A.J. Jacobs: How Healthy Living Nearly Killed Me
Anyone who has attempted to follow every single piece of health advice will understand the pain and torture that A.J. Jacobs experiences. His hilarious talk recounts the process of trying to fully implement everything the experts tell us to do. Keeping a good sense of humor and perspectiv on life is most important.
4. Dan Buettner: How to Live to be 100+
Our bodies are made to live to 90, but most of us won't make it. Dan Buettner scours the globe for National Geographic to discover the secret to longevity and vitality. It goes beyond our genes and even any healthy choices we make.
5. Nigel Marsh: How to Make Work-Life Balance Work
All working adults are trying to find the key to work-life balance. Nigel Marsh gives us the truth that we are the key to put up and keep those boundaries between our working life and our home lives. It's up to us and he approaches the balance by finding happiness in physical, emotional and spiritual needs, all with a wonderful sense of humor.
6. Stefan Sagmeister: The Power of Time Off
Do you need to tap into your creativity? Designer Stefan Sagmeister takes a break from his work life for a whole year every seven years. The way he uses his time off to innovate and improve his work life. This is the talk you need to hear for getting his practical solutions on using your free time better.
7. Jamie Oliver: Teach Every Child About Food
"Diet related disease is the bbiggest killer in the United States today". Jamie Oliver brings his fight to reduce obesity rate by starting with our children. His humor and passion is inspiring as he lets us know how hard we need to focus on fixing it.
8. Kelly McGonigal: How to make stress your friend
Add up all these issues around finding health while working comstantly and trying to relax can add up the stress. Psychologist Kelly McGonigal encourages us to believe stress is a positive in our lives – simply by believing it is a positive.
What is your favorite TED Talk? Comment or tweet me @montgomeryhm.
Go get your fit on – Heather
[fbcomments]

Heather Montgomery is a fitness writer, triathlete, and serial entrepreneur who is devoted to sharing what she has learned about becoming a triathlete after age 40. She uses her Metabolic Training Certification to help other women struggling to get fit in mid-life. She lives and trains in Santa Rosa, California, the new home of the Ironman triathlon. You can find her biking the Sonoma County wine trails.
Note: Articles by Heather may contain affiliate links and will be compensated if you make a purchase after clicking on an affiliate link.