Last updated on December 20th, 2017 at 09:20 pm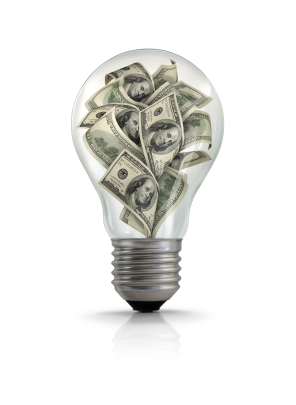 My next million dollar idea is in the works. The latest is that I finally signed up for my first official affiliate for a personal website. What the heck is an affiliate, you ask?
An affiliate lets you share in the profit of a product you may already use and wish to recommend. At the end of this post I've  inserted an Amazon partners affiliate ad.  An affiliate relationship is an income shared by online advertisers and website owners, whereby compensation comes from the number of clicks, registrations, sales or a hybrid model of these.
4 best affiliates for website owners –
1. Amazon Associates @ affiliate-program.amazon.com
2. CJ Affiliate by Conversant @ www.cj.com
3. ClickBank @ www.clickbank.com
4. ShareASale @ www.shareasale.com
While continuing to grow our online ventures, I took a moment to note the online resources I use on the path to success.
8 best entrepreneurial-help websites –
This is my first stop when I have a question, concern, idea or just need to know I'm not the only one banging my head against that entrepreneurial wall.
As a casual reader of their magazine, I really love their Business Advice section online. If I am stuck on a decision about business direction, or want to get a straight answer I will jump over here first. The fact they offer an "Ask the Expert" option makes you feel like you have a safety net. Or at least a trampoline.
Basic, easy to understand and down-to-earth. Guy Kawasaki's book, "Art of the Start" offered tips and recommendations that I use every day in my business. I will send this tip out for all addicted to PowerPoint presentations, please check this out before you do your next presentation.
What would you do if you had your ideal life… NOW? The first time I read this question, it was a slap upside the head. Tim Ferriss' book covers so many ideas, scenarios, recommendations and ways to build direction. His blog keeps his story going with new resources, online tools, and success stories. The new and expanded book
will be out in December. It's already on my Amazon wish list.
And just to make me feel REALLY old, I ran across the list of "Top 50 Young Entrepreneurs Under 30." Yeah, they started young, but now we have experience, right? Another thing I noticed was that the list is mostly male. OK, ladies, we have to give them a run for their money. Literally.
A website where entrepreneurs and artists can post ideas and raise money for their dreams from other users and pitch to the public at large.
Self-help author, motivational speaker, and entrepreneur, Steve Pavlina's article about his experiment to manifest $1 million by using the intention-manifestation model.
Pamela Slim, a former corporate training manager, left her office job to go solo. In 2005, she started the Escape from Cubicle Nation blog, which is now one of the top career and business blogs on the web. In the last 8 years, she helped hundreds of entrepreneurs to start successful businesses.
Why did I choose these resources to share? Taking advice from only a few of the online gurus available, I can be focused on the information I take in and cut out the extra online noise.
Your next million dollar idea may need a few of these resources to get off the ground. If you are looking for the answers to your questions, odds are good you will find it on one of the resources above.
Enjoy these million dollar dream resources for your dream –
Heather
[fbcomments]

Heather Montgomery is a fitness writer, triathlete, and serial entrepreneur who is devoted to sharing what she has learned about becoming a triathlete after age 40. She uses her Metabolic Training Certification to help other women struggling to get fit in mid-life. She lives and trains in Santa Rosa, California, the new home of the Ironman triathlon. You can find her biking the Sonoma County wine trails.
Note: Articles by Heather may contain affiliate links and will be compensated if you make a purchase after clicking on an affiliate link.