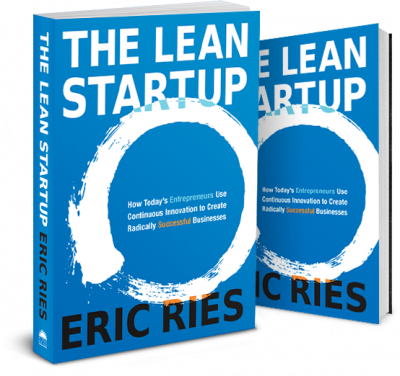 I should own stock in Post-It. The number of ideas that may or may not eventually turn into a million dollars are stuck all over my world. Bathroom mirror, kitchen cabinets, and never mind finding the top of my computer.
Of course that's all they are now. Unrealized products, devices, apps and online sites that would blow your mind. Well, that is up for discussion. So why do so many of us stop at this step?
Eric Ries interview in Wired Issue 19.09 helps bring some of the misconceptions of ideas to reality for entrepreneurs. His new book "The Lean Startup" explains a lot about why we just don't know everything about starting a company.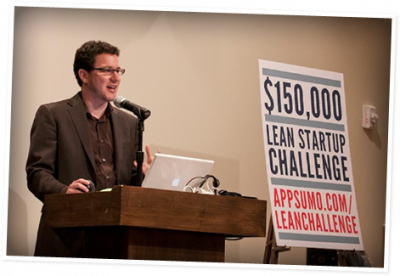 A little background on Eric.
Eric is the author of the popular blog Startup Lessons Learned and the creator of the Lean Startup methodology. He co-founded and served as CTO of IMVU, his third startup, which has today has over 40 million users and 2009 revenue over $22 million. An entrepreneur in residence at Harvard Business School and a frequent speaker at business events, he advises startups on business and product strategy using the Lean Startup approach.
A-ha! Moments
One of my favorite parts of this quick Q&A was the misconceptions we all have about what starting a company looks like.
Wired: What are the most common misconceptions that people have about starting a company?

Eric Ries: We still believe that entrepreneurial success is about being in the right place at the right time with the right idea. But there's no empirical evidence that's true. In fact, there's actually tons of evidence that it isn't true.
By this section of the interview, I was already on Amazon pulling up the "The Lean Startup".
Wired: So the key is to be able to change your vision–or your entire company–on the fly?

Ries: Exactly.

Wired: How do you do that?

Ries: Continuous deployments. People believe that if you go slower you'll get a better outcome–you can fix the bugs. But that's not true. The slower you go, the bigger the batch size and the more things go wrong. What if customers don't want your product? Do you want to find that out after you've built the whole product or only a tiny sliver of it?
Continuous deployments
Continuously deploy is something we've heard for a while, but I've seen it in action recently with my new product obsession I talked about last week. This always sounds so scary and potentially disastrous until you get to see it from the side of the consumer.
Here is what continuous deployment has brought to my consumer experience:
New features I've started using immediately – even before I received the email announcing
Active online community that listens to consumers
Tools that are up-datable on the fly
Apps that mold themselves to my preferences
Still aren't sure you want to take the next step on that million dollar idea? Nothing great ever comes easy, but something tells me "The Lean Startup" might give you some great ideas to act on.
– Heather

Heather Montgomery is a fitness writer, triathlete, and serial entrepreneur who is devoted to sharing what she has learned about becoming a triathlete after age 40. She uses her Metabolic Training Certification to help other women struggling to get fit in mid-life. She lives and trains in Santa Rosa, California, the new home of the Ironman triathlon. You can find her biking the Sonoma County wine trails.
Note: Articles by Heather may contain affiliate links and will be compensated if you make a purchase after clicking on an affiliate link.