Last updated on April 2nd, 2012 at 11:02 am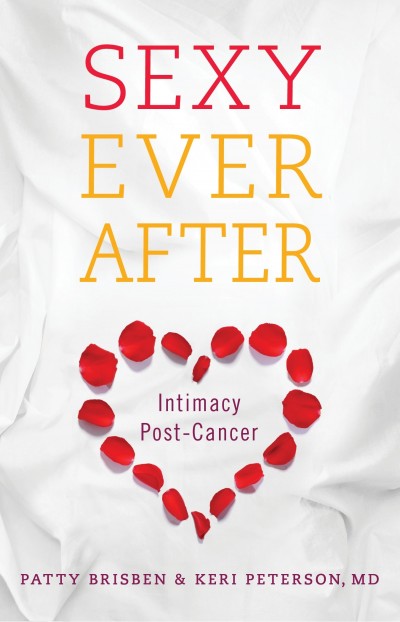 The concept of a product launch dream can come in all shapes and sizes. This latest launch caught my eye for a few different reasons. Mostly it was the fact that it deals with what some consider two taboo subjects in one.
Sex and Cancer
I count myself very lucky in the health department. I have not had to face any major health issue personally in my life so far. A few of my family members have had cancer, and everyone is still around to share their story.
Before I received the information about this book to review, I had never put much thought into the affects on a relationship post-cancer. Obviously cancer has a huge impact on your body. Why wouldn't a healthy recovery also include recovering your sex life?
Anyone who has been diagnosed with cancer knows that there is an endless amount of information available about different types of cancer, symptoms, tests, treatments, side effects and even how cancer can affect sexual performance.  What you may not find is information on how you can overcome post-cancer side effects and be on your way to heightened intimacy and mind-blowing sex–that is, until now.  "Sexy Ever After: Intimacy Post-Cancer" offers a healthy understanding of the impact cancer has on your ability to be intimate and show you that it is possible to enjoy sex again, despite the obstacles.   Finally, the millions of men and women who have been searching for answers and information about their post-cancer love lives have a resource.

The truth is that the majority of individuals impacted by cancer are frustrated with his or her sex life.  Recent studies show that 40-100 percent of men and women who have been treated for cancer have experienced some level of sexual dysfunction.  Furthermore, a study conducted by the Patty Brisben Foundation for Women's Sexual Health shows that 95 percent of young survivors of breast cancer have indicated that cancer has adversely affected their sexuality.  "Sexy Ever After: Intimacy Post-Cancer" will help you reinvigorate your sex life after a cancer diagnosis and/or treatment by helping you redefine sex.  This book explores:

The most common types of cancer for both men and women and how these particular cancers and treatments affect intimacy after cancer
Common symptoms experienced by men and women and step-by-step instructions on how to manage them
Tips for living your best life with your partner, both in and out of the bedroom
Questions to ask your doctors, specialists, partners and yourself
You are definitely not alone
This book takes a realistic and supportive approach to helping you get your sex life back on track post-cancer. The authors found a need for this book after seeing too many cancer survivors in their lives just giving up on satisfying intimate experiences.
In fact, you may not realize this but, as an individual impacted by cancer who's frustrated with his or her sex life, you're actually in the majority.
CEO and founder of Pure Romance, Patty Brisben and Keri Peterson, MD, a board certified physician in Internal Medicine keep the book as lighthearted and frank as possible. They begin by covering the common types of cancer and how they can affect your intimacy.
They offer are suggestions and support to open the conversation up with your partner. I appreciate and learned a lot from the dedicated sections to talk about the common symptoms specific for both men and women.
There is life after cancer
I love Section 2 of the book How Can Your Cancer Diagnosis Affect Your Sex Life?. The reality of how much of life is impacted for both partners is discussed with caring and humor. We all know that there are things we need from our romantic partner, and they may be completely different post-cancer.
My favorite suggestion: "Ask Your Loved One For a Massage. Tell Him or Her It's Medicinal."
The education is delivered throughout the book with a healthy sense of humor. This is a tough topic that most people aren't willing to discuss openly. No matter what the focus, it is approached with the goal of fun and building an intimate relationship with your partner.
Wrapping the book up is an impressive resources section that lists further research and support web sites for general and specific cancers, in addition to the research that is supported throughout the book.
Get your FREE e-book now
I can highly recommend this book and encourage anyone who is struggling with these issues to take a look now.
For the entire month of October, you can get your copy of the "Sexy Ever After: Intimacy Post-Cancer" e-book FREE to download e-book is on Pure Romance's website.
Do you know someone who is has survived cancer? They might appreciate your passing this link along before next week so they can get their FREE copy now.
– Heather

Heather Montgomery is a fitness writer, triathlete, and serial entrepreneur who is devoted to sharing what she has learned about becoming a triathlete after age 40. She uses her Metabolic Training Certification to help other women struggling to get fit in mid-life. She lives and trains in Santa Rosa, California, the new home of the Ironman triathlon. You can find her biking the Sonoma County wine trails.
Note: Articles by Heather may contain affiliate links and will be compensated if you make a purchase after clicking on an affiliate link.