Last updated on May 24th, 2014 at 09:04 am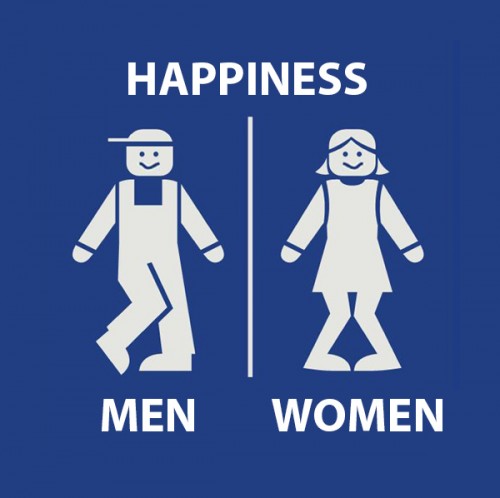 Kelly Swanson's Wild and Wacky Journey to a Happier Ever After
What's it all about? Let me tell you…
So How Did It Happen?
Well, like most things in this business of being a motivational speaker, I didn't go after it, it came after me. I was just out there doing my thing -encouraging the world and making people laugh – and doing everything I can to let people know I'm here.
And I get an email from the founder of Placebo Effect. I'll explain what that is in a minute.
But the point is that he wanted me to put together a thirty-day program to help people bring happiness back into their lives. And the beautiful thing is that he was going to let me do it MY WAY.  (My two favorite words.)
I was hesitant at first, and Barb (my inner critic) told me I didn't have time, it probably wouldn't make me any money, and that perhaps this guy was all fluff.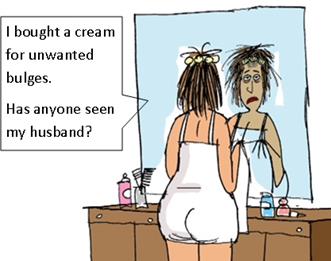 But I had this feeling.
Not in my head – but in my heart.
I had this feeling that even if this didn't "pay off" – I would be helping people do what I was called to do – find happiness.
And I just don't believe you can put a price tag on giving people hope.
So I said yes.
It took a tremendous amount of work, fast deadlines, and jumping into a pool that I had never swam in before, and I'm not sure I was wearing the right bathing suit.
But I'm no stranger to change, and I know this is exactly what it feels like when you come out of your comfort zone.
There are no guarantees and no road maps. You just feel your way – one day at a time.
What Is The Placebo Effect? How can Placebos possibly do anything for … me?
When I first heard of it, I said "Placebo Effect" what in the heck is that?  Well, to borrow their words, here is what it is…
Researchers at Harvard and other prestigious universities discovered that people don't have to be deceived to experience a placebo effect… nor do they need to take little sugar pills. Instead, the placebo effect requires just three ingredients to help people feel happier, focus better, lose more weight, heal faster, and so on.
• Positive Belief
• Social Support
• Daily Rituals
The Placebo Challenge
We've worked with researchers at UCSD, Harvard, and top institutes to develop a simple formula for success:
Step 1: Choose a Prescription
We offer four 30-day prescriptions in which to harness the placebo effect:
Happiness, Focus, Life Purpose, or Weight loss.
Step 2: Watch a Daily Placebo
For 30 days, watch daily ONE MINUTE insightful videos that inspire you to achieve your goal- we call them PLACEBOS.
Step 3: Share Your Progress
Each day, after watching a Placebo, share one thing you will do to accomplish your goal.
Your Reward: Scroll to See the Numbers!
A report of your progress is always available. If you're like most people, after thirty days of Placebos, you'll be pleasantly surprised.
What Is Kelly's Wild And Wacky Journey All About?
You will read more about it when I direct you to the Placebo website. But basically it's a thirty-day series of two minute videos – created by me – funny and motivating and inspiring – with assignments at the end of each one. Each morning (or whenever you feel like it) you open up the day's prescription (which was sent to your email) and take your dose.
And when you sign up, you are now part of my happiness community, where you can meet other subscribers and talk with me about your progress.
Sign Up NOW Before The Price Goes UP!
So there you go.  This is the official launch of my 30-day program. And here's the really cool thing. Listen up close..
WE ARE OFFERING AN INTRODUCTORY SPECIAL LOW PRICE TO THE FIRST HUNDRED PEOPLE WHO SIGN UP!  YOU ARE NOT GOING TO BELIEVE HOW INEXPENSIVE THIS IS – IF YOU SIGN UP NOW.
Once the offer ends, the price of the program will go up.
What is happiness worth to you?
Isn't it time to get your life back?
Here's the link to go sign up. Don't wait…..people have already started subscribing.  Once you get to the site (www.placeboeffect.com) be sure to find my prescription under "Happiness."
Just look for this picture or click the link below for all the details:
I'm excited to share this journey with you. You deserve to be happy.
Kelly
Kelly Swanson is an award-winning storyteller, motivational speaker, published author and TV personality who is passionate about helping women harness the power of their stories to connect, influence, and get the results they dream of accomplishing. Laughing the whole way, Kelly teaches women how to master the art of connection through the power of strategic storytelling. You can find her on The Fashion Hero show airing Fall of 2017 on Amazon Prime or on her website MotivationalSpeakerKellySwanson.com.
Note: Articles by Kelly may contain affiliate links and may be compensated if you make a purchase after clicking on an affiliate link.