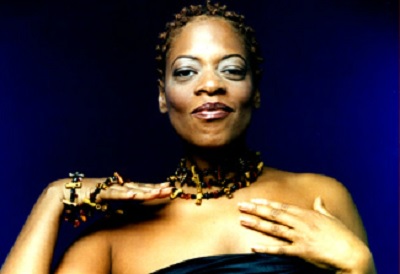 Happy Thankful Thursday, Dreamers!
Today I am thankful for music and how it can inspire you to let go of fear and take a chance on something that will change your life.
In June, 2012 I wrote what has become a popular 8WD story on the Internet titled, 6 Inspirational Songs to Inspire You to Continue Dreaming Big, where I showcased 6 of my favorite songs I listen to for inspiration.
Those times when I feel stressed or overwhelmed, music helps me connect with my true spirit and allows me to rise above situations where I may feel "less than."  It happens to all of us.
Music somehow amplifies the love in my heart and changes my energy. Music is a big part of my world (as well as inspirational lyrics) and even more so now that I have a daughter to sing to.
Inspirational women in the music industry are important role models for women who want to make their dreams come true.  The music business has typically been a predominantly male institution and women who are pioneers in breaking into this business have our gratitude.
In the U.S. June is known as African-American Music Appreciation Month, which has existed for more than 30 years as a way to celebrate celebrate Black music. It originally started as "Black Music Month" by U.S. President Jimmy Carter, who on June 7, 1979, decreed that June would be the month of Black music.
I think it was pure luck that I happened to write my first "music-related" gratitude story in June of 2012. The vibe must have been calling out to me in South Africa to celebrate music in June!
At 8 Women Dream we receive all types of emails form readers, publishing companies, agents, and media personalities asking us to look at, listen to, read about, or interview subjects on anything having to do with women, empowerment, inspiration, causes changing the world, and non-profit organizations doing fabulous, world-changing work.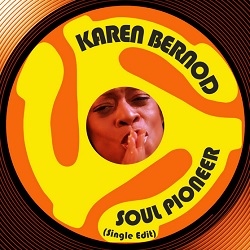 In honor of African-American Music Appreciation Month, I was made aware (via email) of internationally acclaimed backing singer, Karen Bernod, who is re-releasing her music single "Soul Pioneer."
With this release, Karen is celebrating the talent that has made soul music what it is today by giving thanks to many accomplished artists that have given us the music we listen to today.
"Soul Pioneer" honors Black music month and is a tribute to the music that African-American artists have contributed, specifically from the 1960's through today.
If you are not familiar with Karen Bernod, she has performed background vocals for such superstars like Chaka Khan, Mary J. Blige, Luther Vandross, Paul Simon, and Erykah Badu.
Karen's music encompasses all of her influences from Marvin Gaye to Ella Fitzgerald, Natalie Cole to Chaka Khan, Curtis Mayfield to Billie Holiday and Erykah Badu. Karen believes we enter each other's lives for a reason, a Divine Intervention. (Source: Wikipedia)
With the re-release of her single "Soul Pioneer" Karen simply wants to say "thank you" to all those who have contributed their talents to help make soul music what it is today.
Karen gives gratitude shout-outs to artists such as Ella Fitzgerald, Sarah Vaughn, Marvin Gaye, Stevie Wonder, Aretha Franklin, The Jackson 5, Chaka Khan, Natalie Cole, Mary J. Blige, and many other powerful, accomplished musicians that have helped define the music of today.
Karen sings:
You paved the way

Because of you we've got such great music today

The bluesy gospel country R&B you hear

Which stands the test of time year after year after year.
Karen's soulful, jazzy, and upbeat rhythms shine an inspirational light on gratitude and this singers rich history in music.
In gratitude for African-American Music Appreciation Month, take a moment to listen to Karen's single "Soul Pioneer" by clicking on the image below and take a moment to be thankful:

What music are you grateful for this week?
And always remember to keep that gratitude flowing, dreamers!
Sincerely,
Sue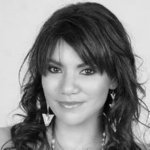 Sue Levy is the founder of the South African Just Pursue It Blog and Inspirational Women Initiative. She's a motivational writer and media designer, who is obsessed with everything inspirational with a hint of geek. She thrives on teaching women how to be brave and take big chances on themselves. You can find Sue on her Twitter page @Sue_Levy.
Note: Articles by Sue may contain affiliate links and may be compensated if you make a purchase after clicking on an affiliate link.