Last updated on April 2nd, 2012 at 11:02 am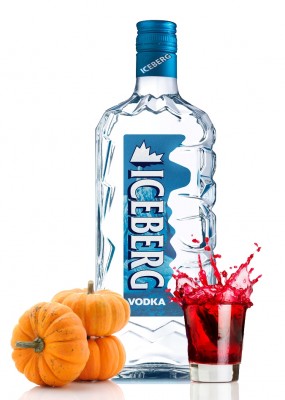 Your resident product launch and product review dreamer is here to share some party drinks for Halloween while I narrow down that BIG idea of my own product to kick-off.
Party planning can be a lot of fun, and Halloween has traditionally been a big party at our house. I have tried some Halloween cocktail recipes that have been a big hit, and a few that scared my guests in a bad way.
These are the scary good kind of Halloween party drinks.
Do you drink more during the holidays?
The amount of requests for cocktail recipes to review is on the upswing for the holidays. That may be to the high amount of celebrating that will be happening. It could be knowing that you may be dealing with difficult relatives.
Luckily, my holiday adventures typically fall into the celebrating category.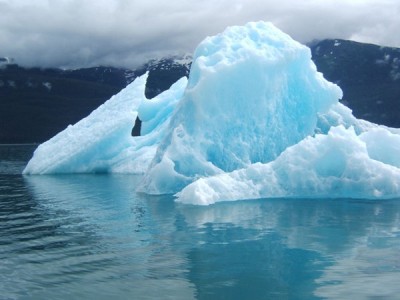 One of the many recent requests for alcohol product reviews came from this interesting Vodka company in  and their recipe name and story made me smile. Iceberg Vodka claim to fame is in right in their name. The water they use to make their vodka actually comes from icebergs.
In 1994 Iceberg Vodka was born. As vodka lovers ourselves, from day one our goal has been to produce the cleanest tasting, purest vodka in the world. The main ingredient in vodka is water. Where could we find the purest water anywhere?

The answer was floating by, right outside our window, in a chunk of ice the size of skyscraper laying on its side.

Iceberg water has been locked up and protected as solid ice for 12,000 years. Impurities in Iceberg water are so infinitesimal that they are measured in parts per quadrillion. (One part per quadrillion is one inch in sixteen million miles.) Iceberg water is 7000 times purer than tap water. This is simply the world's purest water.

Harvesting Iceberg water is no simple process. It takes brave men and women who venture with their pristine machinery into "Iceberg Alley", the most treacherous seas known to man.
The Blood Shot
Gotta love the name. This is the perfect drink for Halloween parties since it tastes great and is very simple to make.
1 part Iceberg Vodka
1 part Peach Schnapps
1 part Jagermeister
1 part cranberry juice
Mix, pour over ice, let cool then strain into shot glasses and serve!
Looking for something more classic to serve your guests? Iceberg Vodka has several more fun recipes for drinks and eats on their web site.
Celebrate Autumn
The cool air on my noon walks these last few days are slowly reminding me that summer is over. In addition to adding a layer to my workout gear, keeping warm is a priority.
Autumn Appreciation
2 ounces Baileys Irish Cream with a hint of Caramel
1 ounce Ketel One Vodka
1 ounce Espresso
Caramel
Preparation
Swirl caramel around the inside of a martini glass and put to side.
Pour Baileys Irish Cream with a hint of Caramel, Ketel One, Ice and Espresso into a shaker and shake until very frothy.
 Strain into Caramel swirled martini glass, making sure that the foam is on top to make it look like a cappuccino. Using a spoon while pouring helps keep the foam on top.
Rum it up
Not everyone is a vodka lover. For those who like to experiment with rum, Sailor Jerry Rum Brand Ambassador Paul Monahan created a handful of special cocktails. Again with fun Autumn names to share with your guests
The recipes cover bitter or sweet tastes and a few require some lengthy mixology. The last option, Autumn Bit is perfect if you are in a rush to serve guests at your upcoming soiree.
Hollows Stroll
1.5oz Sailor Jerry Rum
.5oz BOLS triple sec
.25oz simple syrup
.25oz fresh lime juice
2 dash of Fee Bros Peach bitters
3 slices of peach
3 pieces of sage
Muddle peaches and basil with simple syrup in bottom of mixing glass.  Add ingredients.  Add ice and shake until cold.  Strain into chilled cocktail/coupe glass.
1692 Brew
3 fresh pieces of ginger
3 slices of fresh pear
1.5 part Sailor Jerry
.5 part simple syrup
.5 part fresh lime juice
Muddle ginger, pear, simple syrup at bottom of mixing glass. add rum and lime juice.  add fresh ice. shake vigorously. strain into martini glass or highball glass over rocks. garnish with slice of pear
Autumn Bite
1.5 part Sailor Jerry
1.5 part lemonade
top with black cherry soda
Add Sailor Jerry and lemonade to ice filled mixing glass. shake and pour into fresh rocks filled highball glass. top with black cherry soda. Garnish with cherry.

I hope there are a few party drinks for Halloween and beyond you would like to introduce to your guests.
What's your favorite cold-weather drink? Enjoy the kick-off to your holiday season celebrations!
– Heather
P.S. – Stay tuned for some very exciting give-away opportunities in next weeks post!

Heather Montgomery is a fitness writer, triathlete, and serial entrepreneur who is devoted to sharing what she has learned about becoming a triathlete after age 40. She uses her Metabolic Training Certification to help other women struggling to get fit in mid-life. She lives and trains in Santa Rosa, California, the new home of the Ironman triathlon. You can find her biking the Sonoma County wine trails.
Note: Articles by Heather may contain affiliate links and will be compensated if you make a purchase after clicking on an affiliate link.