Last updated on December 3rd, 2012 at 02:12 pm
I love my work as an independent consultant to small businesses.
I kinda backed into it after being let go from my last job — but now I have a handful of fantastic clients in all areas of small business — and helping them realize their goals, see themselves differently, actually finding ways to "win" — that is what drives me.
My background in coaching started with E-Myth Worldwide, a consulting firm in Santa Rosa, Ca where I worked with clients and also managed coaches and trainers on the inside.  I literally grew up in that company, personally and professionally.
It was the most gratifying – yet humbling time.
In fact, when I look at all the work I've done in the past 25 years, paid or unpaid, the common link thru it all is service — getting out of my own way to be of service to small businesses, their owners, employees, and causes – Consciously or unconsciously, I know I will always thrive and choose work that seeks out "need", and creates situations for me that I can grow and learn from.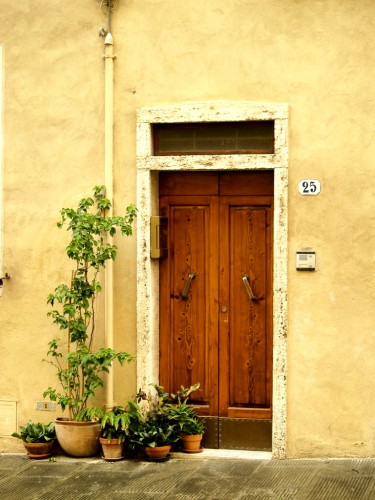 Family is #1.
My son is in his first year of high school.
There is no parent manual for that, by the way.
I'm hanging on for dear life through the first semester.
He seems to be unaffected by the angst, confusion and fear — probably cause I'm the one feeling that, not him.
His favorite phrase — "Mom, it's all good." (code for "I'm not telling you anything so stop asking me for details.)
We're still finding our way through that — I've never felt so out of control.
My creative passion is for photography.
Initially, a very private, personal thing for me.
I will have some important goals in this area — it will involve supporting others who love to shoot, creating opportunities for showings and public displays of my stuff, and ultimately getting recognized nationally as a photographer.
The one belief I have held for many years is that everything happens for a reason.
There is a purpose for me in writing on 8 Women Dream that will have impact; not only for me, but for others I may not even know.
Even tho I don't know exactly what it means yet — trust me, "It's all good."
Rem
Remy's dream is creating opportunities for photography showings and public displays of her work.

Enjoy this special 8WomenDream Guest Contributor story submitted by new and experienced big dreamers throughout the world, edited and published to capture a dream perspective from different points of view. Do you have a personal dream story to share with 8WomenDream readers? Click here to learn how to submit dream big articles for consideration.
Note: Articles by Guest Post Contributors may contain affiliate links and may be compensated if you make a purchase after clicking on an affiliate link.