Last updated on April 2nd, 2012 at 12:23 pm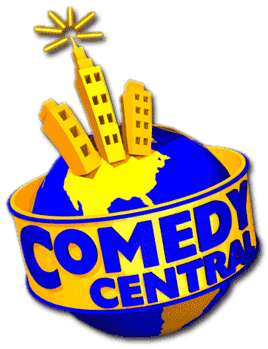 What would you do if someone laid a golden dream opportunity in your lap? Would you be able to spot it as a dream opportunity? Or would you pass it off like a hot potato, afraid of what might transpire?
Could you see it as a "gift" and take full advantage of it?
My "gift" would not have been possible if I hadn't joined this 8womendream family. What a bevy of talented, strong, intelligent women pursuing their dreams while encouraging and supporting the visions of their fellow dreamers.
Catherine, the creator of 8womendream called a meeting. It was hosted by new member Rayne (we only had three blog posts under our belts). Long time dreamers Heather, Lisa, Remy and Veronica rounded out the 8 women team.
The meeting was called to order.
Catherine had us introduce ourselves and tell everyone about our dreams. Boy, it's one thing to have a dream and hold it close to your heart. It's quite another to leave yourself vulnerable when you are describing your dream to five women you are meeting for the first time.
Then it was now my turn to tell everyone about my dream to have the comedy screenplay, Divine Intervention produced. Dreamer Remy must have like the concept of the movie because she uttered those magical words,
I have a friend who works for Comedy Central. Would you like me to show him your script?
(Blink, blink, the proverbial light bulb flashes off in my head, this is a golden opportunity . . .)
Wow, what a kind gesture by a brand new friend. I shared a few concepts for TV shows to this room of warm, supportive women. Actually, these concepts would be more in line to what Comedy Central would be looking for rather than the screenplay.
The evening left me feeling empowered and grateful that someone (Remy) who I had just met that night would care enough to help me with my dream. But, I never sent her the script.
There were too many revisions needed to improve on it and make it marketable.
My attention turned to helping my friend re-establish Club B and redesign the website to support it; and as a result, we put off editing of the screenplay. Remy continues to be gracious by offering to show her friend the script. In fact, she notified me that her friend would be in town this weekend and she could deliver the script herself.
I knew the screenplay wouldn't be appropriate, but the two ideas for TV shows would make outrageous shows for Comedy Central.
We tried to coordinate getting treatments written up before Laurie went away on a road trip.
No luck.
We made the wise decision to ask Remy if we could give her our concepts at a later date. I learned a painful lesson years ago. We got the chance to show my nephew (a producer who worked for Jerry Bruckheimer) to look at our script. It was only 1/2 done. Big mistake.
Never have someone from Hollywood (agents, producers, actors etc) look at your work until it is 100% complete and has been edited to perfection.
Laure and I will recommit to crafting clever well thought out treatments and have Remy deliver them to her friend. One really should take advantage of this opportunity and any other genuine opportunities that comes your way. You never know when another one will come along.
I did learn a few lessons on how to capitalize on an opportunity when it appears.
The article, 6 Factors to Help You Succeed When Opportunity Knocks by George Krueger and Mary-Lynn Foster of Bigg Success illustrates what you must have in place when opportunity knocks:
1. You have to be in the right place
2. It has to be the right time
3. Recognize that you're in the right place at the right time
4. You need knowledge of what to do
5. Know how to do what you need to do
6. You need access to the required resources
Has opportunity knocked on your door recently? How did you handle it?
Toni
Toni left 8 women dream in November of 2010 to focus on her screenplay and Club B.


Enjoy this special 8WomenDream Guest Contributor story submitted by new and experienced big dreamers throughout the world, edited and published to capture a dream perspective from different points of view. Do you have a personal dream story to share with 8WomenDream readers? Click here to learn how to submit dream big articles for consideration.
Note: Articles by Guest Post Contributors may contain affiliate links and may be compensated if you make a purchase after clicking on an affiliate link.