Last updated on July 5th, 2022 at 01:21 pm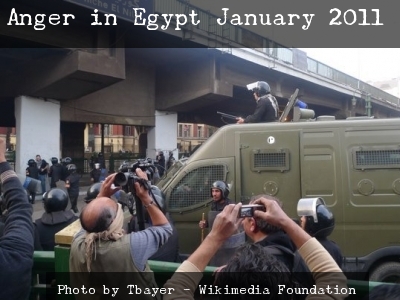 This week, it's been difficult for me to focus on my big dream and wiring my book, Toxic Mom Toolkit with the Egyptian revolution spreading across Egypt. It brings out the retired journalist in me.
I don't know about you, but ever since TV journalist Anderson Cooper was roughed up by a pro-Mubarak mob in Cairo, I've been glued to my television set watching Egypt's January 25 Revolution.
What has made the Egyptian story most compelling for me is the utilization of non-violent techniques and the cooperative strategies that connect Egyptian citizens who are traditionally separated by class.
The parallels to breaking the bonds of toxic relationships keep rising up in my mind.
1. The Egyptian people were ruled by an autocrat for 30 years.
For so many daughters of toxic mothers, 30 years is just the beginning of a life-long purgatory.
2. The Egyptian people were afraid to speak out against their president; with so many spies around there were valid fears of being reported.
For daughters of toxic mothers, telling the truth about your mother-daughter relationship is a terrifying prospect. If a daughter said out loud that her mother was toxic what could that set into motion?
3. The Egyptian people had no guarantees that a thoughtful, peaceful and calm strategy would protect them from retaliation or attack by military forces.
For daughters of toxic moms, knowing that you're the sane one doesn't shield you from your toxic mom's insanity.
Everyone has glasses, filters, and personal perspectives on world news and for me, the 18-day stand-off in downtown Cairo, Egypt at the Tahrir Square was as thrilling as the first time I told my mother she had hurt me for the last time.
All this week I found my heart racing whenever CNN announced a press conference about Egypt.
That old toxic leader Mubarak was going to get his. Good!
As of this weekend, the Egyptian people are betting on themselves. On a very human level, the people of Egypt taught the world that you can stand up to an oppressor and survive. If they can pull off free and fair elections, God-willing, they will thrive.
Too many daughters of toxic mothers are muzzled; afraid to speak out. If you are one of those daughters, then I want to say to you that speaking out is the first step to freedom.
There are inspiring stories all around you if you just allow yourself to see the parallels.
Last fall my husband and I vacationed back east and spent several days at Historic Colonial Williamsburg, the town preserved by the Rockefeller family as a living, breathing, city-sized theater allowing us a glimpse of our country's revolutionary beginnings.
Actors in costumes played the part of many real historic figures while others filled in as shop owners and buggy drivers and waiters. It was as if you were a time traveler; a fly on the wall.
At first, it seemed a little goofy, a little silly. I mean, we were wearing tennis shoes and checking our email.
But when you stumble upon characters in the street discussing the aggravation of continually rising taxes and what can be done about it, pretty soon you're ready to offer your two cents too. By the first afternoon's reenactment of a coffee shop fistfight over mad King George, suddenly American history is your history.
By day three after listening to Thomas Jefferson speak we were walking around oozing gratitude to all the participants in the American Revolution — from Lafayette to the nameless blacksmith.
We were grateful to them for calling bull-dinky on taxation without representation. We were grateful that they had the balls to stand up for themselves and load their muskets.
Everything is hard until someone shows you how my dad used to say.
For daughters of toxic mothers, there are examples of standing your ground, refusing to be abused, rejecting tormentors, and rebuilding healthy, positive, and balanced lives all around us. You just have to believe that there is common ground.
Gandhi is famous for saying: Be the change you want to see in the world. Well, when it comes to your little world, that means you have to change first.
Rayne Wolfe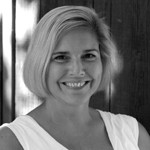 Rayne Wolfe is a freelance writer, and a former New York Times, Seattle Times, San Francisco Chronicle, and Sonoma Media, journalist. Her first book, Toxic Mom Toolkit: Discovering a Happy Life Despite Toxic Parenting (CreateSpace) was released in December 2013 and is available on Amazon. Rayne's non-fiction work is published in the Chicken Soup for the Soul series and Glamour Magazine.
Note: Articles by Rayne may contain affiliate links and may be compensated if you make a purchase after clicking on an affiliate link.