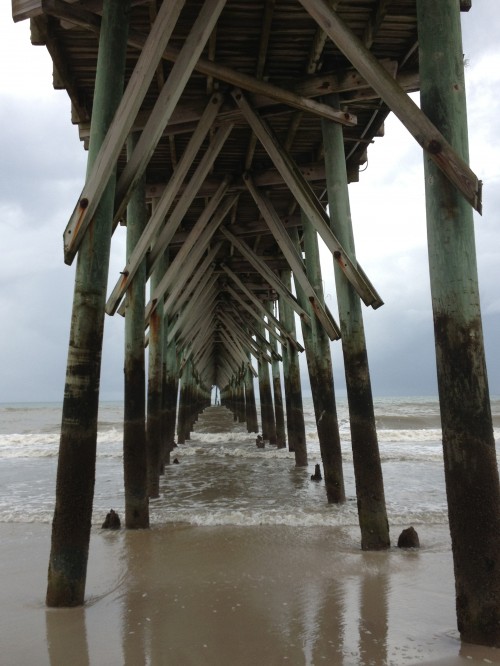 Does Your Dream Have A Place To Dance?
I'm a motivational speaker, so when I go to create, I go to write stories and speeches and shows. That's what my creation process looks like. For some of you dreamers it's about painting, or imagining, or writing, or developing film, or running, or cooking, or whatever you do when you roll up your sleeves and create your end result. That dream product.
Here's the thing though. Once you get busy selling your dream, and performing your dream, and marketing your dream, and doing your dream – somewhere along the way you forget to create.
At least I do.
I have come to the discouraging part of a dream where your time is spent on all the other "stuff" and you've no time left to create. And when I don't create I get edgy. I get tense. I get depressed. Because creating is what drives me. Creating is what brought me here in the first place. Creating is why I do this.
So while creativity was once a thing that exploded into existence and just was, now it is something I must plan. And planning creativity is YUCKY.
But I must create. And if I don't plan it, it won't happen.
What Sparks Your Creativity?
So the first question I ask myself is where do I go to create? What is the atmosphere? Is it water? Is it the smell of coffee? Is it while I'm gardening or bowling or driving my car? (You'd be surprised how much creativity takes place when you do a mundane task.) When is my creativity at its best? Morning? Night? When the house is asleep? In the middle of a football game?
Find Your Creative Place.
Find Your Creative Time.
Now put it on your calendar. Give it top priority. Schedule it. Tell yourself you can't do anything else until this is done. Find someone to help you stay accountable to this commitment you have made with your dream.
Understand how important it is for you to create.
Yes, you have to make money. Yes, you have to make dinner and take the dog to the vet. Yes, you have to do all this other stuff that's important too. But you MUST find time to create. It is your CREATION that drives all of this. This is what you know how to do that nobody else in this world does like you. DO IT.
This is important. Your dream might be at stake.
Kelly Swanson is an award-winning storyteller, motivational speaker, published author and TV personality who is passionate about helping women harness the power of their stories to connect, influence, and get the results they dream of accomplishing. Laughing the whole way, Kelly teaches women how to master the art of connection through the power of strategic storytelling. You can find her on The Fashion Hero show airing Fall of 2017 on Amazon Prime or on her website MotivationalSpeakerKellySwanson.com.
Note: Articles by Kelly may contain affiliate links and may be compensated if you make a purchase after clicking on an affiliate link.