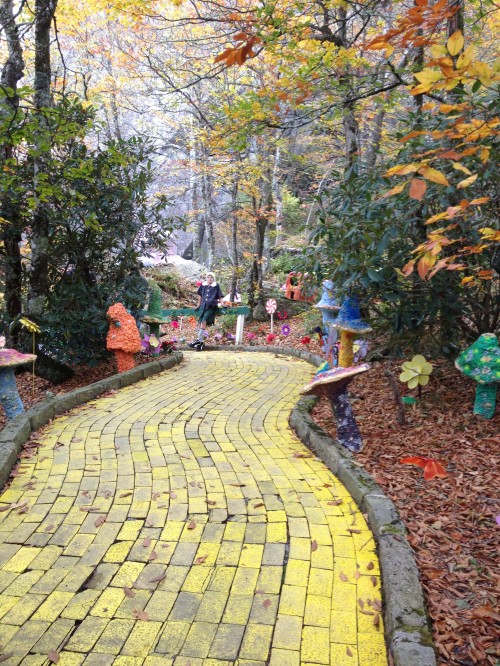 Every path to motivational speaker success is as unique as the person walking it. ~KSwanson
Which way should I go to be a successful public speaker?
"You must be funny to be paid."
"You have to have a one-sheet if you want to get business."
"You are not a speaker – you are a content expert."
"It's all about the list. You'll never make it without the list."
"You don't have to be funny to be a good motivational speaker."
"One-sheets are passé."
"It's not about the list, it's about social media."
"You're not any good unless you charge at least ten thousand dollars."
"It's all about publicity. Unless you are famous, you don't exist."
"It's not content that sets you apart – it's being a good speaker."
"If you want to work you shouldn't charge ten thousand dollars."
All of the statements above are common things heard in the speaking business. Every one of them is true. And every one of them is false. The answer depends on the speaker.
There Is Not One Right Way To Become A Successful Speaker
There are a lot of "truths" being thrown around the speaking business that simply aren't true. Or at least not true all the time, or rather not true for everybody. If there is one thing I have learned about this business, it's that there is not one right way.
For every truth you will find someone who has been successful without following that truth.
And every speaker has a list of things they swear worked for them. And they are right – those things did work for them. But it doesn't mean they will work for you.
Just because something works for one speaker, doesn't mean it will work for you.
We live in a world that encourages blending. We are tempted to look around, see what's working for our competition, and copy it.  My success has been dependent upon sharing best practices with my peers in the business – collaborating about what works for us and what doesn't.
We are stronger together. No doubt about that.
But no two paths are the same. They can't be the same. You are an individual and you are bringing something different to the stage.
You bring your own perspective, your own stories, your own message and content, your own life experiences, your own family members, your own set of quirks, your own way of entertaining and engaging your audience, your own way of telling the world that you are here and building fans.
Sure – we may do some of the same things – and there are times when our yellow brick roads will cross – but still every path is different.
You create your own business plan and model that fits YOU.
This is important, because you will tempted to compare yourself to others. You will be tempted to scrap your business plan because it doesn't look like someone else's. You will think their way is right and yours is wrong.
The only wrong way is the way that doesn't feel true to you, and the way that doesn't bring you closer to your dreams and goals.
In the beginning, and probably all throughout your career, you will be adjusting this business plan and model. You will add new things and take away things that didn't work. Life is about adapting to change, and a story that becomes stagnant dies. So you must constantly breathe new life into your business plan and model. Your business should change as much as the world around you does.
Fight the urge to stay in your comfort zone. Fight the urge to play it safe. Fight the urge to do what the others are doing. This will not serve you. Have the courage to create something that is unique and fits you.
Dream big, but dream wisely and realistically too.
Focus on what you want, but focus even more on what they want. The best visions are those based on a need you see in the world around you, not based on something you want to create and convince them to buy. Build your own yellow brick road – brick by brick – mistake by mistake – new venture by new venture.
And when you come to the end, it might not look like you intended, but you won't regret it. Because it was all yours. Now go, and find your own path. And enjoy the journey. It's the only one you get.
And I'll be right here, encouraging you every step of the way.
Kelly Swanson
You. Your Story. Make an Impact.

Kelly Swanson is an award-winning storyteller, motivational speaker, published author and TV personality who is passionate about helping women harness the power of their stories to connect, influence, and get the results they dream of accomplishing. Laughing the whole way, Kelly teaches women how to master the art of connection through the power of strategic storytelling. You can find her on The Fashion Hero show airing Fall of 2017 on Amazon Prime or on her website MotivationalSpeakerKellySwanson.com.
Note: Articles by Kelly may contain affiliate links and 8WD or Kelly will be compensated if you make a purchase after clicking on an affiliate link.