Last updated on January 22nd, 2019 at 01:50 pm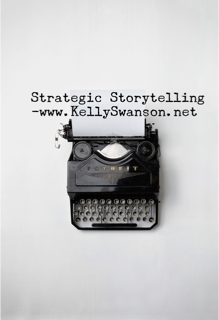 As a motivational speaker, the more I study storytelling, the more I see its application in every aspect of our business. As speakers, we are entrepreneurs running our own small businesses. We oversee everything from the speech, to the selling and marketing of that speech, to how money is spent and daily processes are run. There are obvious skills necessary to run a small business, but we often overlook the skill of storytelling. Yes, the art of story has a very real business application.
As speakers, we often think that the place for our story is on the stage. Yes, that's true.  Storytelling is a HUGE key in delivering an effective presentation. No doubt about it.  But don't stop there. Storytelling is the tool we use to connect and engage and bring our content to life.  That's important when we're teaching on a stage, but it's just as important when we're convincing someone to hire us to speak, and just as important when we're trying to build a community of followers. It's just as important when we attend networking events and build relationships with agents.  Business is about selling. It's about influencing and persuading and motivating.  Business is still about relationship building. Story is the tool to do all of this.
Don't leave your story on the stage. Look for other places to share it with the world. Try starting with the copy on your website, and the demo video. That's a good place to start.
It's not what you say, it's how you wrap it.
Need help with your strategic storytelling?  I have some wonderful resources that will turn you into a storytelling pro in no time! http://www.kellyswanson.net/coaching-2/
Kelly Swanson is an award-winning storyteller, motivational speaker, published author and TV personality who is passionate about helping women harness the power of their stories to connect, influence, and get the results they dream of accomplishing. Laughing the whole way, Kelly teaches women how to master the art of connection through the power of strategic storytelling. You can find her on The Fashion Hero show airing Fall of 2017 on Amazon Prime or on her website MotivationalSpeakerKellySwanson.com.
Note: Articles by Kelly may contain affiliate links and may be compensated if you make a purchase after clicking on an affiliate link.