Last updated on January 22nd, 2019 at 02:56 pm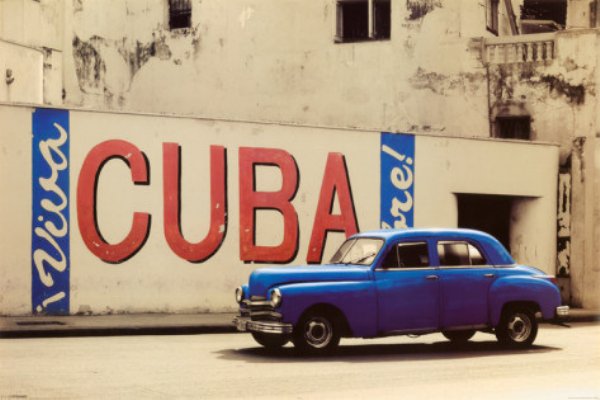 Did you add "travel to Cuba legally" to your World Travel Dreams Bucket List for 2015?
One of the biggest travel news is the lift of U.S. sanctions on Cuba, which will allow U.S. citizens chances to travel to Cuba.
New regulations will allow citizens of the United States to travel to Cuba for specific reasons without first obtaining a special licence from the government. Keep in mind that ordinary tourism to Cuba from the U.S. is still banned.
Since this historical announcement, Cuban travel specialists, Cultural Contrast, LLC, added a list of licensed tours to the island of Cuba to its 2015 calendar. The trips blend Cuban food, beverage, arts, entertainment and cultural exploration, creating meaningful interactions between Cubans and Americans.
While Cuba has been a forbidden jewel for Americans for 55 years, the lure of travel to Cuba has expanded by the US President Obama's recent executive order to loosen the current trade embargo. But until the US Offices of the Treasury and Commerce implement the regulation changes, officially licensed, cultural exchange travel remains the only route to Cuba for most Americans.
"Travel to Cuba is safe, exciting and affordable to Americans, but it has to be done in the proper way to ensure legal, licensed trips," states Eric Norber, founder of Cultural Contrast, a 25-year-old, Orlando, Florida-based travel organizer for Cuba.

"We work with both the Cuban and American governments to comply with their many and often changing requirements so our guests enjoy a pleasurable travel experience."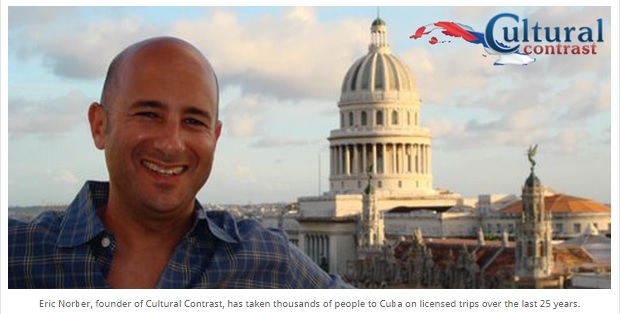 Entranced by the country from his first visit nearly 30 years ago, Norber has passionately pursued sharing his love for Cuba with fellow travelers; he welcomes the upcoming changes to make it easier for US citizens to travel and trade more freely with Cuba's "cultural treasure."
Cultural Contrast operates under the "People to People" program where travelers, as citizen ambassadors, create cultural exchange between countries.
The company arranges trips via chartered, commercial airlines; it creates diverse itineraries and provides multi-lingual tour guides, visas and medical insurance for boutique and custom trips for special-interest groups.
Among upcoming Cultural Contrast trips to Cuba are:
• February: "Gentlemen's Havana" Cigar and Rum Tour (sold out)
• March: Theater trip for the last performance of an all-Cuban cast and crew of the Broadway play, RENT
• May: Culinary Cuba visit, hosted by renowned Miami, Florida chef Jamie DeRosa. This introductory event begins a 6-trip tour featuring different celebrity chefs, gastronomical delights and locations, hosted by Chefs like DeRosa, Todd Erickson and Bradley Kilgore, culminating in a year-end joint festival of Cuban foods.
• October: Yogis will join with Dr. Christina Prieto, a Cuban-American acupuncturist and yoga instructor who seeks to explore her Cuban roots through yogic practice and meditation and share her exploration.
Like DeRosa and Prieto, many other Cuban-Americans feel drawn to a land that is emotion-laded, yet forbidden to them by tragic family losses and memories. Through Cultural Contrast, these travelers look to share their long-lost love for a country they never really knew—except through their ancestors' eyes and stories. Other American travelers can now broaden their cultural travel horizons through these bona-fide hosts.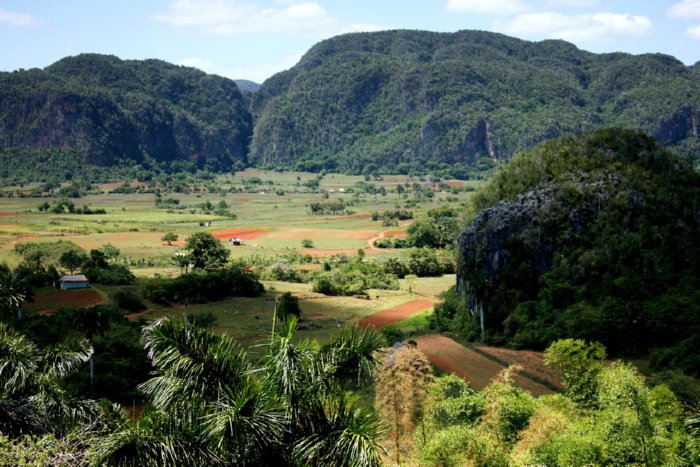 The new Cultural Contrast website, www.culturalcontrast.org provides factual information, FAQ's, and background to assist travelers to Cuba; the company also has assistance from travel document specialist, Jason Reis, who partners with Norber on the tours, providing logistical as well as linguistic expertise.
The team assures that their history and references ensure safe and enjoyable travel; they caution that Cuba, as a developing country, should be explored as a "mission" with "flexibility in mind," rather than as a luxury trip.
"Cuba is an adventure," states Norber. "We go with expectations that things may change as we go along, but each diversion is its own exploration!"
Religious groups have booked a number of visits to Cuba over the years, and more are scheduled including various temples traveling in 2015. Photographers relish the visual array of colors and scenes that appear to arise almost from the past, so photography tours have also been arranged.
Norber emphasizes that whatever a group's interest in Cuba, a trip can be created to suit their preferences. Tours vary in price according to size of group, length of travel and places to visit.
While exploration of cigars and rum are the most popular and frequently scheduled trips, and with the February 2015 "Gentlemen's" tour already booked, others to savor the favorite flavors of Cuba are planned throughout the year.
If Cuba is on your travel bucket list now is the time to consider a trip to this exotic and timeless country.
Natasha von Geldern
Go Travel the World!
[fbcomments]
Sources:
PRNewswire
www.culturalcontrast.org
Natasha von Geldern is a travel writer, editor, and blogger who is passionate about making the pages of the atlas real by traveling the world. She is a contributor to Travel Wire Asia, Wild Junket Magazine, Yahoo! Total Travel, and Travelbite. You can find her on her travel website and blog, WorldWanderingKiwi.
Note: Articles by Natasha may contain affiliate links and may be compensated if you make a purchase after clicking on an affiliate link.