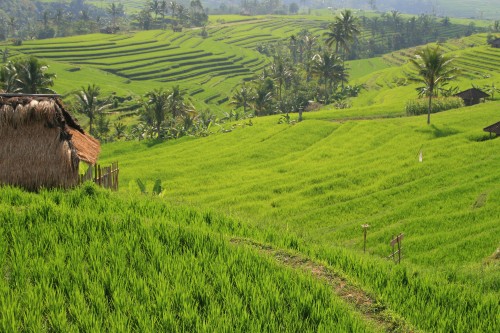 Whatever the scope of your world travel dream, you may have at some point drawn up a travel bucket list. You know, the list of places you want to see before you 'kick the bucket'.
Let's make it clear, I don't personally have any interest in ticking off any of these travel bucket lists as a goal. My goal is to make the pages of the atlas real, to see how other people live and to enrich my life in the process. But they are inspiring if used in the right way.
Here are a few travel bucket lists I have referred to in the past.
This popular Christmas stocking stuffer and New York Times bestseller book is written by professional travel writer Patricia Schultz. There is no doubt she is well qualified to put such a travel bucket list together and it is a great source of inspiration for places to travel, not to mention for blog posts.
However I found the inclusion of so many hotel destination items on this list annoying, or even offensive. For a start I had to ignore all references to Four Seasons Resorts. How can a hotel be a destination unless it is of historical or cultural significance?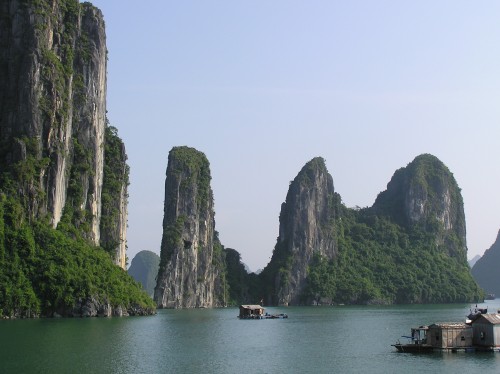 There is not much left of the original Seven Wonders of the Ancient World (only the Pyramids at Giza) but a couple of years ago an organisation held a public vote to establish the new seven wonders – the Seven Wonders of the modern world if you will. This has snowballed into the New Seven Wonders of Nature, and now the Seven Wonders Cities.
They claim to have received over 100 million votes from around the world so clearly travel bucket lists are in vogue. The Great Wall of China, the Lost City of Petra, Chichén Itzá , the Statue of Christ Redeemer in Rio de Janeiro, the Colosseum in Rome, Machu Picchu and the Taj Mahal were the winners. In the natural wonders list, the Amazon River, Ha Long Bay (Vietnam), Iguazu Falls (Argentina/Brazil), Jeju Island (South Korea), Komodo Island (Indonesia), PP Underground River (Philippines), and Table Mountain (South Africa) were the winners.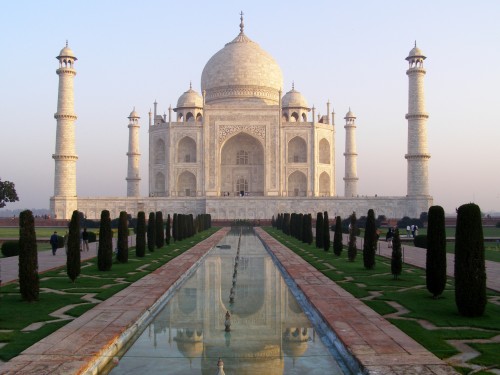 I have previously written about how the list of World Heritage Sites identified by Unesco inspires me in my travel planning. These 962 properties are said to form part of the world's cultural and natural heritage and have outstanding universal value.
Making it onto the World Heritage Site list can be a boost for local and international organisations trying to safeguard sites in danger of being destroyed by over-development.
Create your own Travel bucket list
Inevitably there are websites, online communities and apps that will make creating your own world travel dream bucket list easy. Think about whether you are interested primarily in seeing particular destinations, or in having physical experiences.
Do you want to stick to more off-the-beaten-track destinations, or is seeing the Taj Mahal and the Eiffel Tower at the top of your world travel dreams list?
Then you may be more of a numbers person. I don't need to have ticked off every country in the world in my lifetime but I do admit to a certain satisfaction when I can add another country to my total – it's part of my vision to make the pages of the atlas real after all. I do quite fancy being able to join the Travelers Century Club, only open to people who have travelled to at least 100 countries.
This non-profit social organization has a mind-broadening, international goodwill vibe. However, it does have some debatable definitions of what constitutes a country visited, counting territories that are removed from the parent country. Also, all that is required is a plane stopover to qualify. I don't have a set rule for how much time I must have spent in a country to count it on my list but I do have to have seen something of the place!
This year I will turn 40 years old and I am currently hovering on a tantalising 49 countries visited. I have just over three months left to achieve the 50 countries by 40. As the date approaches this is becoming more and more important to me. From London I might have to make a quick trip to Luxembourg!
Whatever your priorities, don't use a travel bucket list as the be-all-and-end-all of your world travel dreams but simply for a little inspiration.
Natasha
Natasha von Geldern is a travel writer, editor, and blogger who is passionate about making the pages of the atlas real by traveling the world. She is a contributor to Travel Wire Asia, Wild Junket Magazine, Yahoo! Total Travel, and Travelbite. You can find her on her travel website and blog, WorldWanderingKiwi.
Note: Articles by Natasha may contain affiliate links and may be compensated if you make a purchase after clicking on an affiliate link.