Last updated on October 24th, 2019 at 01:27 pm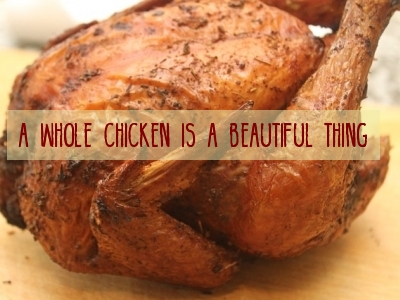 I first started on my big dream to be a famous chef when I started to make hors d'oeuvres at the age of 5.
They always consisted of the same thing:  white bread spread with mayonnaise and cut into squares.  I would put them on a tray and serve them to my mom and dad as they sat on the sofa drinking Highball cocktails while listening to actor, singer, and comedian, Dean Martin sing "Everybody Loves Somebody."
My dad hated mayonnaise, but he'd graciously take one of the all-white canapés made by me, the apple of his eye. My mother's loving push helped when she would say through her smile, "Eat it, Tony."
Although I've come a long way from sliced bread and egg yolks, I've had my share of failed attempts when preparing food for friends.   It's all part of this big dream comprised of "cooking," playing hostess for people, and feeding them.
It's a must. What is a chef's life without food?
Here's the Thing about Remedial Entertaining
It's not as hard or as intimidating as you imagine.
Before you begin to panic, think about it like you're scaling the Sierra Nevada Cascade Mountains in California and Nevada: Travel light and remember the basics.
There are always certain items you should have in your pantry, refrigerator, and freezer. Having these culinary goods on hand will save you when you suddenly receive news that you are hosting dinner for 4 or 12 people for the football game. They are:
1. A whole chicken
2. Boneless chicken breasts
3. Wild rice
4. Jasmine rice
5. Nuts
6. Bacon
7. A few kinds of cheese such as cheddar, brie, gouda
8. Tortillas–flour and/or corn
9. Garlic
10. Coconut milk
11. Thai curry paste
12. Artichoke hearts in a can
13. Flank steak or something equivalent
14. Water crackers
15. Polenta
16. Butter
17. Lemons
18. Capers
This may seem like a lot of pantry items, but it's not. They have an enduring shelf and freezer life, and they don't take up too much space. Having these staples will make your life so much easier when pulling together a dinner or some appetizers for family and friends. You can make a million things from these items.
You may be wondering: what do I do with all of this?
In each of my stories, I share recipes that include items from the list above. You may have to go to the grocery store, but it will only be one trip, and your friends and family will think you cooked in the kitchen for hours when it took a short amount of time (preferably with an open bottle of wine or a glass of your favorite beer).
A whole chicken is a beautiful thing
You can roast chicken with fresh rosemary, red potatoes, and garlic and either throw together a salad from what you have in the fridge or run to the store to grab a seasonal vegetable. You can also throw the chicken in a pot for making stock and use the chicken as part of another dish, such as jambalaya.
Use flank steak for an Hors d'Oeuvre, or a main course of fajitas.
If you need a tray of appetizers in a short amount of time, don't worry. Simply marinate flank steak in olive oil, garlic, lime juice, parsley, salt, and pepper. Then grill it rare to medium-rare. Slice it thin against the grain and roll it up to go on garlic crostini with chimichurri and caramelized onions.
And the chicken meat that has been hanging around from the whole chicken?
Heat it in a skillet with a mixture of coconut milk and Thai curry paste. Bake or fry wontons and put the curried chicken on top. The chicken and flank steak can also go in a quesadilla, or you can make mini tostadas with chicken or beef by using a cookie cutter. Grab an avocado and use it on top with sour cream on the bottom.
For another quick meal, sear boneless chicken breasts in a skillet, and while they are finishing in the oven, throw some white wine, artichoke hearts, and capers into the skillet. Let the mixture thicken and pour over the finished chicken breasts.
That's all for today on remedial entertaining. I don't want to give too much information at once and overwhelm you on your dream of being a chef too. Just remember–you can make excellent food using basic ingredients with simple techniques that should be comfortable to anyone who has passed through the kitchen on the way to the living room.
I leave you with my favorite recipe for jalapeno poppers. All you need to buy at the store is the jalapenos. Remember, your pantry should have the rest of the ingredients on hand.
Grilled Bacon Wrapped Jalapeno Poppers with Smoked Gouda or Vintage Cheddar
• 24 large fresh jalapenos
• 1 pound smoked gouda, grated
• 12 slices of uncooked thin bacon
• beer for drinking
* you will need a jalapeno griller for this recipe, but they are cheap and available everywhere.
Heat the grill to medium-high
Wash and cut the tops off of jalapenos. Reserve tops. Scrape out the seeds and membranes with a small spoon.  You may want to wear gloves, especially if you are drinking beer and forget not to touch your eyes… Poke a hole in the bottom of each jalapeno.
Stuff, each jalapeno with cheese, then wrap the bacon around the peppers and secure with a toothpick through the top third completely through the jalapeno.
Drink beer.
Place the jalapenos in the metal griller holes and place them on the grill. Balance the caps of the jalapenos on top of their bodies. Cook until the skin has some black spots, the bacon is cooked through, and the cheese is melted.
Drink more beer.
Maria Vieages
Maria Vieages is known for her variety of exquisite recipes with a New Orleans, Portuguese, and Sicilian flair. When not hanging out with fellow chefs in New Orleans, you can find Maria teaching private cooking classes or as a guest chef on Celebrity Cruises, where she teaches, provides cooking demos, and even headed one of the first passenger culinary chef challenges on the high seas.

Enjoy this special 8WomenDream Guest Contributor story submitted by new and experienced big dreamers throughout the world, edited and published to capture a dream perspective from different points of view. Do you have a personal dream story to share with 8WomenDream readers? Click here to learn how to submit dream big articles for consideration.
Note: Articles by Guest Post Contributors may contain affiliate links and may be compensated if you make a purchase after clicking on an affiliate link.