Last updated on August 10th, 2012 at 02:12 pm

Sometimes we feel like our dreams are unachievable.
It's usually the first thing that pops into our heads when we think about going after a big dream.  Watching the Olympics over the past week has made me wonder if any of the athletes have ever felt like their Olympic dreams were unattainable.
When I watched a South African achieve a Gold Medal in the Olympics and beat his hero, Micheal Phelps, who is arguably the greatest swimmer of all time, I saw first-hand how someone's impossible dream came true.
If a 20-year-old can achieve an impossible dream then I'm sure we can do it too. I know it  takes dedication, hard work and the willingness to never, ever give up, but come on girls… isn't it worth it?
Studying the mental attitudes of Olympians can help dreamers understand how to approach making your dreams come true. From what I have researched, it would seem that all Olympians are focused, positive, and enthusiastic for their dreams.  They love their chosen sport  with every molecule of their being.
They have a solid belief that they can achieve their dream and they are 100% determined to do their very best to win.
Quite a few Olympians have become motivational speakers to share the mindset of a winner and what it takes to make your big dreams come true.
5 Famous Female Athletes and Their Attitudes About Dream Achievement –
1.  Penny Heyns
South African swimming star, who is a double Olympic gold and Olympic bronze medalist. She is the only woman in Olympic history to win both the 100 and 200 meter breaststroke events in Atlanta 1996, bronze in Sydney 2000 and by breaking a total of 14 individual world records during her swimming career.
The first thing her coach, Jan Bidrman, said to her when he decided he would coach her, "If you're willing to give 100%, I'll give a 100%. But it's all up to you. The commitment must come from you. I don't want you to come to the pool because I'm standing there. You must come because it's from you!"
Mental attitude for dreamers: Your motivation must come 100% from you.
2. Sarah Reinertsen
American triathlete, writer and motivational speaker, and former Paralympic athlete 1992. She was the first female leg amputee to complete the Ironman Triathlon World Championship in Kona, Hawaii.
In her own words …
Mental attitude for dreamers: You must be tough in spirit.
3. Nadia Comenci
Nadia Comaneci won a total of nine Olympic medals, five of them gold during her Olympic career in gymnastics. At 14 years of age Nadia Comaneci was the first gymnast ever to score a perfect 10
Nadia's thoughts on success, "I don't run away from a challenge because I am afraid. Instead, I run toward it because the only way to escape fear is to trample it beneath your feet."
Mental attitude for dreamers: Run towards what you fear.
4. Natalie du Toit
Natalie du Toit is a South African swimmer who lost her leg in a car accident. She is best known for the gold medals she won at the 2004 Paralympic Games as well as the Commonwealth Games. Natalie impressively became the first leg amputee ever to qualify for the Olympics.
I say, "If I'm able to go out there and achieve a dream, then anybody can do it."
Mental attitude for dreamers: Setbacks and difficulty must be overcome.
5. Dara Torres
Gold Medal champion swimmer, Dara Torres. She has set three world records and has brought home twelve Olympic medals, including four gold. Dara Torres is arguably the fastest female swimmer in America.
In her own words …
Mental attitude for dreamers: Set goals and keep them.
What do all these successful women represent about dreaming? That the right dream mental attitude will motivate you to stick with your dream until you achieve success — then pick a new dream and begin again!
Dream success is in your hands.  It's all up to you, so pick a dream that pulls you to it and run towards it with everything you've got!
Just pursue it…
Sue
I'd like to do a special shout-out to our South African Gold Medallists:
Cameron van der Burgh, Chad le Clos and our South Africa's rowing team of Sizwe Ndlovu, Matthew Brittain, John Smith, and James Thompson, who secured this country's third gold medal. I'm truly a proud South African!  Congratulations!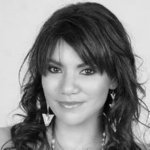 Sue Levy is the founder of the South African Just Pursue It Blog and Inspirational Women Initiative. She's a motivational writer and media designer, who is obsessed with everything inspirational with a hint of geek. She thrives on teaching women how to be brave and take big chances on themselves. You can find Sue on her Twitter page @Sue_Levy.
Note: Articles by Sue may contain affiliate links and may be compensated if you make a purchase after clicking on an affiliate link.