Last updated on April 1st, 2012 at 02:35 pm
It's been an interesting two weeks in the land of dreams.
While it's not impossible to achieve our dreams, the achievement part of dreaming is definitely not for the faint of heart. I tell people, "Don't expect it to come easily; expect it to be hard."
Having the right expectations at the start of our dream path makes the journey itself much easier. This way, we aren't surprised by the roadblocks and lose heart when we encounter these obstacles along the way.
In this dream group experiment of mine, I have found that the biggest obstacle to our dreams so far have been ourselves.
We are the ones who get in the way of our greatest dreams. There is a quote I love, which is written in the front of my journal, "So often times it happens that we live our lives in chains. And we never even know we have the key."
Unless we accept full responsibility for the current state of our dreams, we'll use excuses, blame others, and complain about our lack of achievement. None of these behaviors move us nearer to dream achievement. They only take us farther away from our dream, and they do so at a rapid pace. Whether we like our current dream situation or hate where we are in the process, we only have ourselves to thank.
When we come to terms with the fact that we created whatever dream experience we are having right now, we can then take responsibility for changing it. And the only way to make the needed changes is through our individual actions.
No one can walk the path for us, no matter how much we'd like them to.
Even when we are a part of a support group, we must still take our own steps to achieve our dreams.
In the past 17 months there have been dreamers who have questioned the value of being a part of a dream group.  Sometimes I think they expect the blog, and just the fact that they joined a dream group to automatically make their dream happen.
It can't.  I can't.
But we can support someone's dream process, and we can connect a dreamer with an incredible opportunity, but we can't walk through an open door for them.  They must do it themselves – on their own.
And, they must want their dream more than the air they breathe.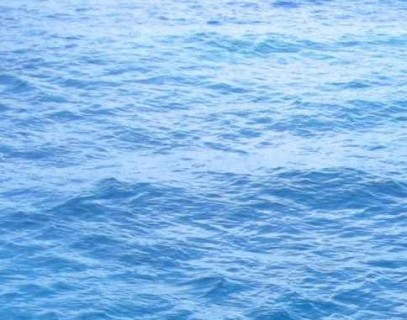 There's a story that further illustrates what I am saying and it goes like this –

The Young Man Who Wanted Success
There was a young man who wanted great fame and fortune, so he went to visit the wise medicine man in the next village who was known to have the secret keys to success. Upon visiting the wise man, the young man says, "I want to know what you know about success. I want to be as wise as you. I want to be rich and successful."
The wise man replies, "If you really want to know what I know about success, meet me on the beach at 4:00am tomorrow."
The young man thinks to himself, The beach? The beach isn't going to help me be a success. This is crazy. Maybe he isn't such a wise man like people say.
The wise man notices the look on the young man's face and presses, "If you really want to be rich and successful and know what I know, then you must meet me at the beach at 4:00am tomorrow morning."
So the next day the young man shows up at the beach at 4:00am still wondering what this has to do with his dream of success. The wise man greets him and says, "Now just how much to you want this dream of yours?" The young man replies, "More than anything in the world."
The wise man grabs the young man's hand and leads him out into the water. He drops his hand when they are waist deep in water. The young man is thinks maybe this wise man isn't so wise after all. What does standing waist deep in water have to do with being a success?
Just then the wise man says, "Come on, let's go out further," and he leads the young man out until the water is chest deep. The young man looks at the wise man like he is crazy.  Here they are standing chest deep in the ocean. The young man is starting to feel fear.
The wise man says, "Come on out just a little further." The young man hesitates, but remembers how everyone says the wise man holds the keys to success, so he moves further out until the water is at his nose.
He begins to think about all the things that could be in the water, how difficult the waves are and how cold the water is.  Fear begins to take over his thoughts. He is about ready to swim back to shore when the wise man says, "Are you ready for the keys to success?" The young man hesitantly says, "Yes."
The wise man suddenly grabs the young man by the top of his head and pushes him under the water. He holds him under the water while the young man begins to fight for his life. Fear and confusion overtake the young man.  All he can think about is getting his head out of water and taking a breath.
The wise man continues to hold the young man under water until he is about to pass out. At the point of black-out the wise man releases his grip, and lets the young man come out of the water. The young man is gasps for air.
The wise man asks, "When you were under water what was racing through your mind? What did you want more than anything – despite your fear?"
The young man answers, "Breathe. I just wanted to breathe."
The wise man then says, "When you want your dream – your success – as bad as you wanted to breathe when I held you under water – despite your fear – despite everything – you will achieve success."
The wise man continues, "But there's a catch. You must think about your dream like you thought of breathing under water. You didn't think about your parents, you didn't think about food, you didn't think about your neighbors. You were focused on one thing: breathing."
The moral of the story is when you get to the point where you want your dream as bad as you want to breathe, regardless of how afraid you might be, then you will achieve it.
How badly do you want your dream?
Are you willing to step past your fear and comfort zone?
I am.
Just keep dreaming,
Catherine
(Catherine's dream is to be a motivator and published writer. She is testing her theories on motivation with this blog and the seven other women who have volunteered to be a part of her dream project. Catherine also writes about her life as a mom at the blog A Week In The Life Of A Redhead. Someday, she would also like to be invited to speak at TED as the next Erma Bombeck Catherine usually writes the weekly motivation posts which are published late Sunday evenings for the following week)
DREAM GOAL:Â  TO GET 8 WOMEN DREAM ON ELLEN AND/OR OPRAH FOR THEIR 2010/2011 SEASON and RUN/WALK/CRAWL THE SF BAY TO BREAKERS WITH 8 WOMEN DREAM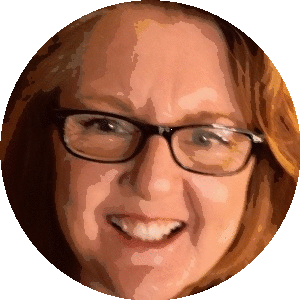 Catherine Hughes is the founder, content director and editor-at-large of 8WomenDream. She is passionate about helping women step out of their own way and strike out into a world waiting for their special talents. She's a published author and a former award-winning mom blogger. Catherine has helped companies both large and small create engaging web content, social media narratives, and unique blogging platforms. She claims to be a redhead, but don't hold that against her.
Note: Articles by Catherine may contain affiliate links and may be compensated if you make a purchase after clicking on an affiliate link.