Last updated on July 10th, 2019 at 10:09 pm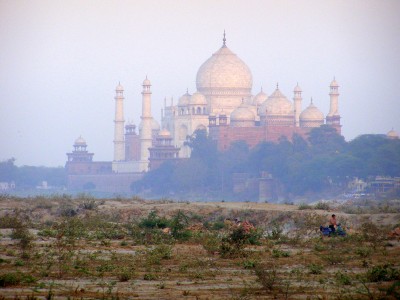 Sometimes your world travel dream plans don't turn out as you'd expect and that's what makes world travel both exciting and challenging.
Seeing the world in person helps you develop an understanding and respect for other cultures. It also makes you aware of how much you take your life back home for granted.
When I visited the Taj Mahal in Agra, one of the World Heritage Sites designated by Unesco, it was distressing to see the smog of air pollution obscuring the monument during the day but also slowly causing inexorable damage to the facade.
Situations like this are the reason why in 1972 Unesco established the World Heritage Convention (to which 190 states have signed up) with the aim of preserving sites that are part of the cultural and natural heritage of the world. In other words for all of us.
The list of Unesco World Heritage Sites–currently 1,121 properties–also serves a useful sort of bucket list for travel junkies like myself. I've visited over 100 World Heritage Sites so have a lot more traveling to do. And Unesco keeps adding more each year. Which just goes to show what a wonderful place the world is and how much of it is worth conserving.
8 favorite World Heritage Sites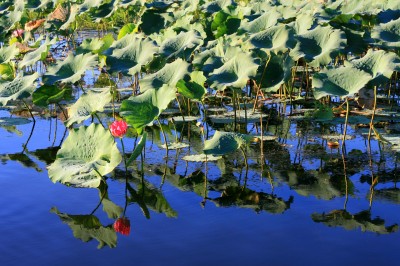 1. The exquisite Taj Mahal, whether a symbol of eternal love or overweening vanity, is the jewel in the crown of India's many World Heritage Sites. The Islamic gardens of paradise embrace the Taj Mahal, surely the most iconic and famous visitor attraction in all of India. The Char-Bagh or four quartered garden is split by four channels of water represent the four rivers of paradise.
These are thought to be the Blue and White Nile rivers, the Tigris and the Euphrates that flowed from the Garden of Eden. They symbolically flowed with water, milk, wine, and honey to a central pool–the celestial pool of abundance found in the Koran.
2. Kakadu National Park in Australia's wild 'Top End' teems with life in both the wet and dry seasons. One way of thinking about the rock art of Australia's indigenous people in Kakadu is like an unwritten library of knowledge and belief. The stories, songs, dances and ceremonies that go along with the rock art have been handed down for thousands of generations. Some paintings are even believed to be from the time of the creation or Dreamtime. From the wildlife to the Aboriginal rock art to the waterlilies to the waterholes, I loved it all.
3. The exotic Silk Road cities of Samarkand and Bukhara in Uzbekistan provide ample material for history buffs. Being able to walk where Alexander the Great feasted, Genghis Khan destroyed and Tamburlaine rebuilt and reigned is truly the stuff of poetry and legend.
On the outskirts of Samarkand (or Samarkanda) is the once-mighty settlement of Afrosiab, at one time called Marakanda. This is the city which Macedonian Alexander would have visited in 330 BC and described as "more beautiful than I ever imagined." He celebrated his victory over the Sogdians by feasting like an oriental potentate and murdering his right-hand general in a rage.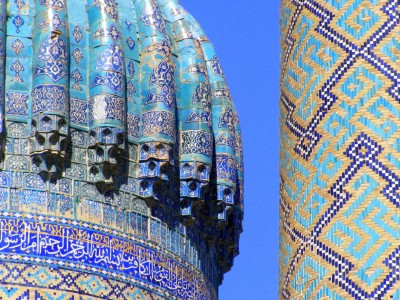 5. I adored traveling in Cuba and with the city of Old Havana, rock climbing in the Vinales Valley, and the colonial outpost of Trinidad captured my romantic spirit.
Rock climbing in Cuba is not exactly kosher with the government and there is not a great deal of information out there about it but there is a guidebook by Armando Menocal and a lot of information on PlanetMountain.
4. Cambodia's ancient Khmer kingdom left outstanding records of its might in the complex of temples spread across miles of the jungle at Angkor.
The road to Siem Reap in Cambodia is a rough one, alternately rocky and muddy, rutted but with occasional stretches of ancient seal. When it starts to rain the bus tyres send up huge sprays of red mud.
It's a bone-shaking ride through beautiful countryside. Rice fields stretch away forever across the flat, flat land. Tall-standing umbrella palms stalk the Cambodian landscape like sentinels.
6. Egypt is a treasure trove of World Heritage Sites. It is difficult to choose between historic Cairo, Ancient Thebes with its necropolis–the 'Valley of the Kings'–and the Pyramid Fields from Giza to Dahshur.
Egypt's Red Sea is obviously a diving Mecca but I had read negative things about the damage to the coral reefs from the overabundance of dive boats. Soma Bay has its own 1.5-kilometer house reef and I went snorkeling right off the jetty over some of the most beautiful coral and tropical fish I have seen around the world.
7. In eastern Europe, there are many beautiful and unspoiled historic towns and cities but the gem of them all has to be Prague in the Czech Republic. Prague was the original big star of Eastern European travel and one of the most popular city breaks. It may not be the cheap and cheerful travel destination it once was and other eastern capitals such as Budapest certainly give it a run for its money, but it is no less stunning.
8. Athens is a wonderful city to explore and see it from the clifftop where the ancient Acropolis is mind-blowing. Athens has so much to display in terms of ancient history that you can see ancient bits of rubble lying about from the metro train arriving from the Port at Piraeus. In two days you can see the Acropolis, explore the old city–the Plaka–and the bustling district of Monastiraki.
World Heritage Site bucket list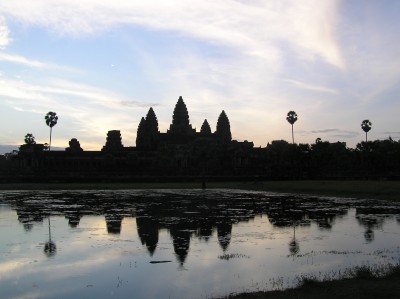 And which Unesco World Heritage Sites are on my list of world travel dreams for the next year or two?
While I'm still in Australia I'd love to experience the Great Barrier Reef – before it is further damaged by climate change – and the Gondwana rainforests. As the magnificent Daintree Rainforest is also in Queensland I should be able to tick off both of these with one trip.
In January I am heading to China for a week to see the eerily beautiful Karst landscapes of southern China, another Unesco World Heritage Site. There is also an established rock climbing scene here so I hope the winter weather will cooperate and allow me to scale some of the karst crags.
Other China World Heritage Sites that are high on my world travel dreams list include the Great Wall and the imperial sites of Beijing but they will have to wait until a subsequent visit.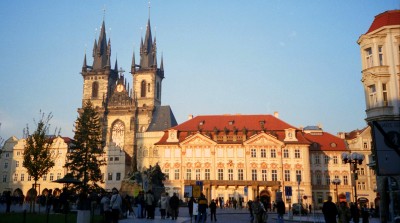 In France, I'd love to go wine tasting in the Jurisdiction of Saint-Emilion. Well, who wouldn't?
I would like to return to Greece (again and again) and explore more of the mainland, including the Archaeological Sites of Delphi and Olympus.
I have not yet ventured into the Middle East and although the region continues to suffer heartbreaking political strife I would feel I had gone a long way towards achieving my world travel dreams if I could see the Old City and walls of Jerusalem in Israel and the ancient ruined city of Petra in Jorda.
Ah, the list could go on and on until I've seen them all.
Natasha von Geldern
Natasha von Geldern is a travel writer, editor, and blogger who is passionate about making the pages of the atlas real by traveling the world. She is a contributor to Travel Wire Asia, Wild Junket Magazine, Yahoo! Total Travel, and Travelbite. You can find her on her travel website and blog, WorldWanderingKiwi.
Note: Articles by Natasha may contain affiliate links and may be compensated if you make a purchase after clicking on an affiliate link.