Last updated on August 1st, 2014 at 09:47 am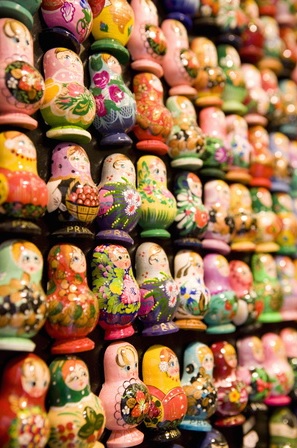 There are weeks when dream progress happens at Olympic Alpine skiing speed and other times you wonder if any of your ideas will ever work and why didn't you just take that job at the hospital like your mother warned.
I believe that hardest thing for any online entrepreneur is to stay with your dream until you find "that draw" that creates the reason people want to visit your site or read your work.  I define "that draw" as your magnet, or your animal magnetism.
There has to be a compelling reason for whoever it is that you are trying to pull to your work to actually take time away from gulping their coffee (while planning dinner, returning a phone call, and pointing at a child with that mom–or dad–look of "Stop doing that before I kill you!") in order for them to sit down and actually absorb what you are creating.
And in the figuring out of what your animal magnetism is you will make a lot of mistakes.  Just face that fact and get over it because you will make some pretty Herculean missteps figuring out why people like what they like.
Figuring out what your magnet is will cost you money.
It will most certainly cost you time.
You may even get to the place where you believe you've found your perfect magnet, it begins to draw people to you, excitement sets in, and then, the market changes and your magnetism disappears faster than a teenager does when there's groceries to be brought into the house.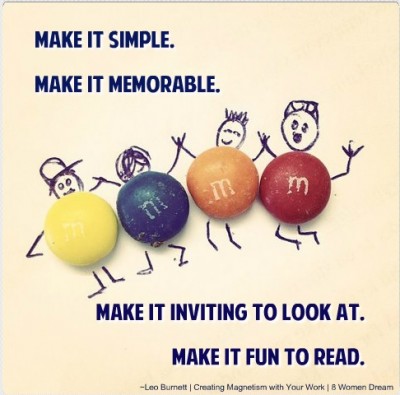 I have to admit that it really bugs the ever-living shit (sorry mom) out of me when I hear Internet marketers tout that all you have to do to create magnetism is simply create some sort of free download on your site and POOF your magnetism is born.
Like simply creating a small ebook solves all your marketing needs.
For example, you could be a painter and offer a little ebook with your painting tips and this brilliant ebook of yours could have the most awesome painting tips on this planet and still not one dozen people will read or download it BECAUSE as it turns out, your demographic actually wants an easy way to buy your paintings and have them inexpensively shipped to their doorstep.
They don't care about learning how to paint.  They just want your art hanging over their fireplace mantel.
No ebook is going to help them do that.
Or, maybe the crowd you are trying to draw is purely on the local scene in your community. Maybe the most important thing to them is finding your phone number.  They don't want an ebook.  They want to call you and book you for an event.  Maybe they want to see menus and a list of your prices.
No matter how great you think your website is, you are going to have to figure out a way to draw people to you by offering them a magnet that they actually want.  And in order to do this you will need to study them by testing different ideas.
You may end up testing dozens of magnets before you create the one they want.
Keep in mind that what draws people to you today, may not be the thing that draws them to you tomorrow, thus your magnetism will have to become like a living, breathing organism that is constantly evolving over time.  Maybe your magnet for your travel site begins as the world's best downloadable travel packing lists for the odd traveler and ends up being a simple money converter app two years later.
Or maybe your magnetism is simply how awesome your site is to experience . . .
Let me give you 8 Examples of Sites with Great Animal Magnetism —
1. TED — www.ted.com
MAGNET ORGANISM: GREAT CONTENT. Ted consistently provides inspirational videos that can be life-changing. We are drawn to TED like we are drawn to watch Olympic events. We've come to expect great ideas and lectures. We want to be blown-away. We also like that they end within 20 minutes and that the speakers stick to this schedule.
2. Map My Run — www.mapmyrun.com
MAGNET ORGANISM: HELP.
Map My Run allows runners runners to track their routes and share great runs with the community. Think about if you are a runner who travels for a living and Map My Run allows you to check out the routes you might want to try in any given city. The site offers much more than this and I'd like to see it go hyper-local.
3. Fu¢* My Life — www.fmylife.com
MAGNET ORGANISM: COMMUNITY.
This is the site you want to come to when you want to vent. With posts like, "Today, I bit my boyfriend's neck. I felt something squirt into my mouth. Turns out I had just popped a pimple on his neck. Into my mouth. FML" it helps you put your day into its proper perspective. Not only to I want to go back and read, but I also can't wait to post my own crappy day rant.
4. Damn You Auto-Correct — www.damnyouautocorrect.com
MAGNET ORGANISM: HUMOR.
Who hasn't sent a text too soon or had auto-correct insert some crazy word into my sentence? But the real draw of DYAC is the hilarious texts that go on between people. My personal favorites are the ones between parents and their kids.  It makes me want to use auto-correct just so I can submit one.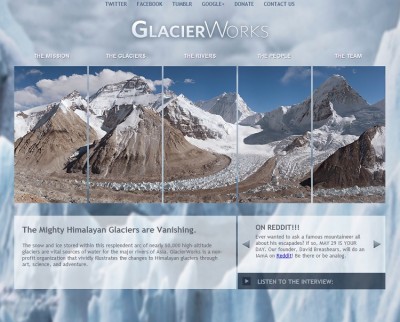 5. GlacierWorks — www.glacierworks.org
MAGNET ORGANISM: TRAVEL.
Explore Glaciers from your desk the next time your boss is ruining your day. GlacierWorks is a non-profit organization that highlights changes to Himalayan glaciers. It was founded in 2007 by mountaineer, photographer and filmmaker David Breashears. The GlacierWorks team has made fourteen expeditions to the Greater Himalaya and the site allows you to transport yourself to the Himalayas from any computer.
6. 101 Cookbooks — www.101cookbooks.com
MAGNET ORGANISM: FOOD.
I was hoping to create a little food dream corner of 8 Women Dream, but I haven't been successful in finding the perfect fit, but if you want to see what I was going for (and may still in the future for a future dream blogger) then you should check out 101 Cookbooks. Heidi Swanson of San Francisco, California started this blog over 10 years ago as a way to share recipes from her giant cookbook collection. Since its inception it has morphed into so much more.
7. Maddie on Things — maddieonthings.com
MAGNET ORGANISM: PETS.
Okay, I should say GREAT dog photos. Maddie is the rescued coon-hound of Theron Humphrey who likes to balance on things and Theron likes taking photographs of Maddie doing just that. The blog is dedicated to this awesom dog Maddie, who just makes you smile.
8. LearnVest — www.learnvest.com
MAGNET ORGANISM: MONEY.
Learnvest is this great little site that makes learning about money fun. This was another dream I had hoped a female dreamer would come aboard and explore because there are just too many of us who could be better with money. Besides, LearnVest's mission is to empower individuals everywhere to take control of their personal finances so that they can afford their dreams and THAT is a site I can get behind.
But you can see how each of these sites have a draw and they make the experience of landing on their site feel like it was made for you. They feel like they are sitting in front of you showing or talking with you.
They aren't afraid to take risks, get better and morph into more for their visitors. They are perfect examples of sites that have that certain animal magnetism and feel like a living, breathing organism.
It's a tough bar to climb to . . . but no one said it would be easy.
I need to get back to work on 8WD now.
Catherine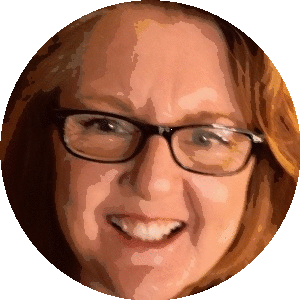 Catherine Hughes is the founder, content director and editor-at-large of 8WomenDream. She is passionate about helping women step out of their own way and strike out into a world waiting for their special talents. She's a published author and a former award-winning mom blogger. Catherine has helped companies both large and small create engaging web content, social media narratives, and unique blogging platforms. She claims to be a redhead, but don't hold that against her.
Note: Articles by Catherine may contain affiliate links and may be compensated if you make a purchase after clicking on an affiliate link.