Last updated on January 22nd, 2019 at 01:57 pm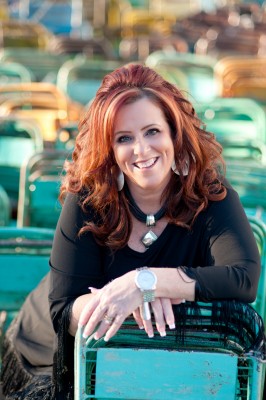 As motivational speakers, our success is in direct correlation to our ability to impact our audience. Story is our greatest tool. And among the many types of stories we can tell, there are three that are most important:
The About Me Story
The Message Story
The Customer Story
The About Me Story
In order to have impact, you must develop a bond with your listener. People buy from people they like, trust, believe, and feel like they know. Before we can share our truth from the stage, we must become real and likeable.  Have a story that shows them who you are, where you've been, the things you've been through. This is not a story to brag about what you've done – this is a story that lets them get to know you and see where you have fallen and failed. Picture yourself at a cocktail party, only try to be a little more interesting.  We just want our speaker to become more than a talking head telling us what to do.
The Message Story
This is your message, your content, your teaching points – what you have to tell them that will help them in their lives. It is not a list of things to do, it's the story of why your truth will help them – the story of them wearing your truth – the story of others wearing your truth.  This is the story of how you came to learn and experience your truth.  Any hardship story with the lessons you learned to get you through it, is considered a message story.  Answer this question: Why is this topic so important to you?
The Customer Story
We aren't here for us, we're here for them – to tap into THEIR story. Find stories that relate to what they are going through. Stories about people in similar situations to them. Stories of times when you were in their shoes.  When I speak to kids, I don't tell stories of being a mom, I tell stories of what my life was like as a kid. They can relate.  Answer this question: Why is this topic so important to your audience?
Once you are able to tell all three stories from the stage (and in your marketing) then you will have a much higher level of impact with your audience.
Kelly Swanson is an award-winning storyteller, comedian, motivational speaker, Huffington Post Contributor, and cast member of The Fashion Hero television show airing on Amazon Prime. She is also the author of Who Hijacked My Fairy Tale, The Land of If Only, The Story Formula, and The Affirmation Journal for Positive Thinking. She was a featured entertainer for Holland America Cruise Lines, keynote speaker for the International Toastmasters Convention, and has keynoted major conferences and corporate events from coast to coast. She just launched her one-woman show Who Hijacked My Fairy Tale in theaters, and it is being booked all over the country. In July of 2022, she was inducted into the National Speakers Association Speaker Hall of Fame.
Note: Articles by Kelly may contain affiliate links and may be compensated if you make a purchase after clicking on an affiliate link.