Last updated on December 10th, 2010 at 12:09 pm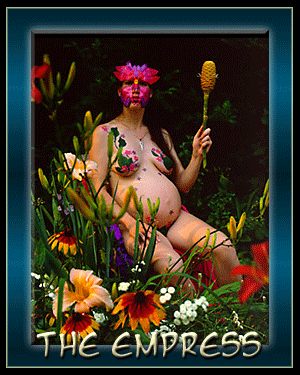 The Mom switch can't be turned off.
My oldest daughter became sick and she called me at midnight – crying. We discussed pain, how long to wait until she went to the emergency room, etc. I even looked up appendicitis symptoms while she sat on the other end of the line – 60 miles away in San Francisco – but it felt to me like she was in Africa.
For some reason, you need to look at their faces when they are sick.
I'm warning you women who are thinking of activating your uterus. It's like you become some kind of clairvoyant seer of illness and decision making. Nothing, absolutely nothing has forced me into super-human, mad she wolf status, as well as knocked me on my ass like Motherhood!
Shortly after that phone call, my husband got up and barfed, then proceeded to barf every hour well into the next evening. I made a bed on my sectional couch in the family/puppy room. Yeah it's a puppy room because I went ahead and had my favorite little mut, Stinky bred.
I can't seem to turn MY Damn uterus off, so I figured a litter of pups would do the trick.
WRONG.
My husband Tom is barfing, my daughter Meg is in pain, my pups are crying and clawing at my face and I finally get up at 5:00 am and make a perfect fresh ground cup of organic French roast coffee. I sit on the floor with the cutest pups ever, sip my most fabulous brew and decide to enjoy the moment.
I clearly hear the voice of Erica Knowles, a tarot-card-reading-psychic I used to see every once in awhile . . .
Laurie, quit giving birth to kids and start giving birth to your dreams.
I realize I need to get going and teach my husband Tom's Yoga class, since he is dogging over the toilet. I do this. I check on my daughter Meg. I get Perrie, my youngest daughter lined up on something she wants to do. Then I counsel my son on his asthma situation.
Where's my mom switch and how do I turn it off?
I decide to attend a Congo event near my home. It turns out to be just the switch I need.
I dance with super cool Kris Freewoman, set up the silent auction, eat some great food and help Namibia see her dream of going home to the Congo to see her Daddy become one step closer to reality. It occurs to me that just when you think you may be giving up on a dream of your own, you may very well be in line to help another woman with her dream.
I'm going to leave you with one of my favorite quotes from one of my favorite authors – Marianne Williamson.
Let it sink in and awaken you to how truly powerful we women are . . .
Our deepest fear is not that we are inadequate. Our deepest fear is that we are powerful beyond measure. It is our light, not our darkness that most frightens us. We ask ourselves, who am I to be brilliant, gorgeous, talented, fabulous?

Actually, who are you not to be?

You are a child of God.

Your playing small does not serve the world. There is nothing enlightened about shrinking so that other people won't feel insecure around you. We are all meant to shine, as children do. We were born to make manifest the glory of God that is within us.

It is not just in some of us; it is in everyone. And as we let our own light shine, we unconsciously give other people permission to do the same. As we are liberated from our own fear, our presence automatically liberates others.
Remember this quote when your dreams have shifted and don't seem to be going in the direction you had planned. Remember this quote when it seems like you are taking care of everyone else in your world but you.
And . . .
Know how amazingly powerful you are!
Laurie
Laurie has several amazing dreams going on in her life at this time. She left 8 Women Dream in November of 2010 to focus on Club B and work on her NIA business.

Enjoy this special 8WomenDream Guest Contributor story submitted by new and experienced big dreamers throughout the world, edited and published to capture a dream perspective from different points of view. Do you have a personal dream story to share with 8WomenDream readers? Click here to learn how to submit dream big articles for consideration.
Note: Articles by Guest Post Contributors may contain affiliate links and may be compensated if you make a purchase after clicking on an affiliate link.