Last updated on January 22nd, 2019 at 01:57 pm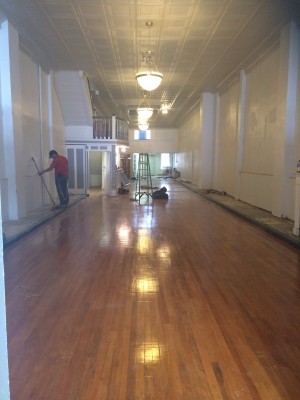 I have been an overachiever for as long as I can remember (since birth, I think!). So when a dream takes longer to manifest than what I've hoped or anticipated, it can be challenging.
I'm used to setting goals and making things happen! And my favorite speed is the speed of light.
I like to manifest things quickly, and often am able to make a dream become reality once I can envision it clearly. I believe we live in a magical world, and that possibilities are infinite.
Sometimes however the universe seems to have its own timetables.
I am in a space right now in which I am forced to practice patience while working on realizing a dream. I freely admit that patience is not my favorite virtue!
However, there are times when big goals and dreams require a team, and require a significant amount of time to manifest. I am reminding myself of this today, and doing my best to enjoy all the steps along the way as I work on this dream.
Sometimes, we can find happiness in just embracing all the steps along the journey of living our dreams. If we can remember that it's all a learning process, and that the universe is conspiring to help us succeed, it can be easier to enjoy the journey, even when it's not moving forward according to our desired timeframe.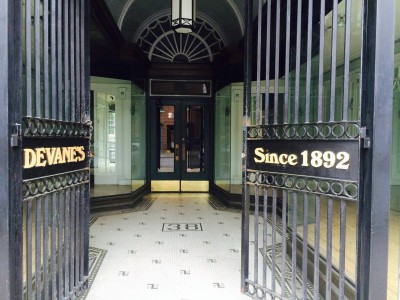 My First Commercial Property! 
Over a year ago, I purchased a downtown Troy commercial property with a team of investors. I've been in love with this particular building for more than a decade, and when it suddenly because available, at a very low price, I decided that I needed to make it my next project!
The former "Up-to-Date" building which once housed a high-end clothing shop is elegant, grand even, with 18 foot high tin ceilings on the first floor, stained glass windows in the front of the building, and a dramatic first floor staircase cutting through the middle of the first floor, with a balcony on the landing about 10 feet up.
It's basically the most beautiful and biggest commercial space currently available in downtown Troy (I may be biased but I believe this to be the case and others have agreed with me!).
It's an honor to own and get to decide the future of this space. However, it is a challenge as well, because the fact that it's bigger than other downtown commercial spaces means that the rent is higher as well.
Our space is 2,600 square feet on the first floor, plus a small 200 square foot management office. The second floor open loft space is approximately 2,000 square feet.
Many downtown retail spaces are closer to 800 to 1,000 square feet. So despite the fact that we're charging market rate rent, nothing more than other spaces in terms of the price per square foot, the overall cost for the space is more because it is big.
It's a big space, meant to help someone to manifest big dreams! My hope and prayer is that the restaurant, bar, shop, gallery or company that needs this space will appear soon, so that my team can begin to generate a return on our investment, and so downtown Troy will benefit from a new vision brought to life.
Finding The Right Match 
Screening prospective tenants is a bit like dating! You want to find a match that is going to last.
You want to find someone who's looking to invest for the longer term, not just a one-night stand. You want to find someone whose dreams and energy are a good match for yours.
You want to find someone you can count on. And ideally you want someone whose vision lights you up.
If you are going to sign a multi-year commercial lease, it really is worth the time to find someone who is a true match. It's a big investment for a tenant and a big risk for a landlord to sign a commercial lease.
We've screened many prospective tenants and it just hasn't been the right match yet. I have to believe we will find that right tenant soon!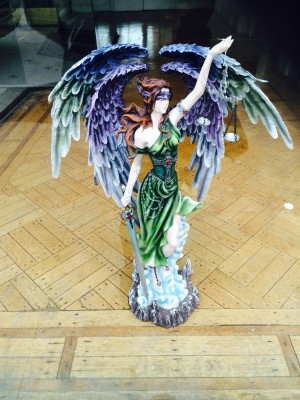 Cultivating Patience When Things Are Challenging 
What are your top strategies for cultivating patience when things are challenging?
I admit that I struggle with this at times. Right now, my approach is to embrace all the opportunities that come my way, and to remember my original vision for this building.
I am looking at each opportunity as a chance to connect with interesting people who are looking to manifest their own dreams. I am reminded that sometimes the universe has a plan even bigger than our original plans, so who knows what's wanting to materialize in this building.
I am taking action steps and keeping the faith. One of my favorite prayers for any goal or dream is "this or something better." I try to remember to say that prayer, trusting that "this or something better" is manifesting in all areas of my life, no matter what my wish, dream or prayer may be.
I have meetings with week with prospective tenants. I pray that we find someone soon who will bring this building alive in a way that also makes their dreams come true.
Who knows – maybe that person is you! Reach out if you want to learn more about this building project in historic downtown Troy, New York.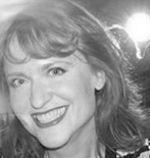 Lisa P. Graham is an inspirational writer, life coach, TED motivational speaker, and globe-trotter whose passion is to help others to find happiness and meaning in their daily lives. A political activist at heart, Lisa would like to empower more women to run for political office as a way to create positive change in the world. You can find her on her website or watch her TEDx speech on YouTube.
Note: Articles by Lisa may contain affiliate links and may be compensated if you make a purchase after clicking on an affiliate link.